Max Verstappen and Daniil Kvyat's Red Bull swap: Ted Kravitz Q&A
Why change now – and what does it mean for the futures of Verstappen, Kvyat and Red Bull? Sky Sports F1's Ted Kravitz analyses the key talking points from the big driver news of 2016 so far
Last Updated: 19/05/16 11:34am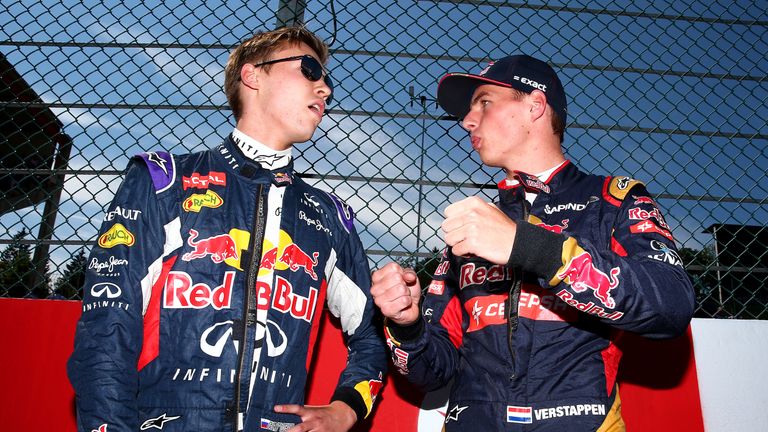 The Red Bull driver swap: So what's all this about then?
Ted Kravitz: "As emotionless as it seems, swapping Daniil Kvyat for Max Verstappen is actually very useful for Red Bull as it kills a whole aviary with one stone:
"It secures Verstappen for the short to medium-term.
"It solves the Kvyat problem.
"It diffuses the toxic atmosphere at Toro Rosso and helps them earn more money.
"It deflects attention from the furore over Dietrich Mateschitz's TV station."
Ok, let's go through this in more detail…
Securing Verstappen's short to medium-term future
TK: "Everyone knows Max Verstappen is in demand. For all Christian Horner's assurances that he is on long-term Red Bull contract, the actual details have been sketchy and the Dutchman is such a prize that rival teams would be prepared to buy that contract off for the right amount of money, if Max were available.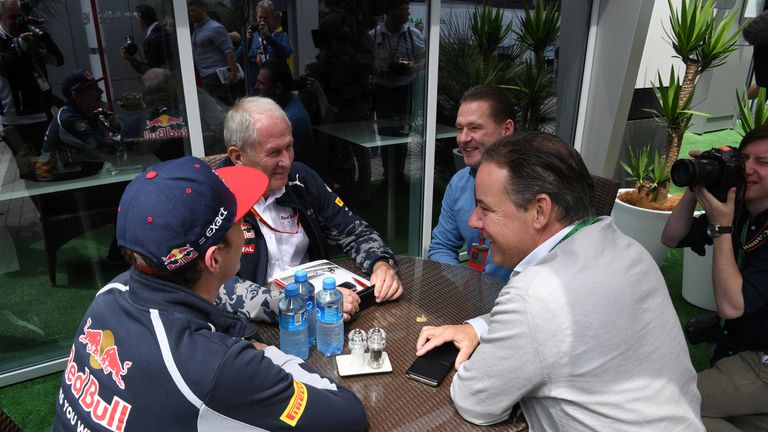 "So with Max able to move if he wanted, however messy, it looks like Red Bull have had to show the Verstappens - father and son - that they are serious about keeping him.
"To do that, they would have had to give him a new contract, (taking him off the driver market and probably tripling his earnings) and as a sweetener, hand Max Dani Kvyat's car for the rest of the season. Red Bull also had to show Ferrari, Mercedes, McLaren, Renault etc, that Verstappen really isn't available.
"From the Verstappens' point of view, it's also the best deal to do now. They aren't going to get an answer out of Ferrari until the end of the season, same for Mercedes, who have to conclude their own driver negotiations. And if they do wait until mid-season and both Ferrari and Merc say 'not now', that weakens their hand with Red Bull. 
"Also, if the Verstappens waited, the deal wouldn't have been sweetened by an early switch to a Red Bull Racing car capable of helping Max achieve front-row starts and his first podium this season."
Solving the Kvyat problem
TK: "So with all that in mind, this isn't about what happened in Russia. That race just gave Red Bull's driver mentor Helmut Marko the excuse to pull the trap door.
"Even though he came out of China smelling of roses with a podium, Kvyat hasn't been near Ricciardo's pace in races and, crucially, in qualifying.
"In fact, Marko's mind was more likely to have been made up by Daniil's recent (comparatively) poor qualifying performances. He hadn't carried last year's momentum into 2016. Remember Kvyat was rushed into the Red Bull team when Vettel dumped them in Japan 2014, so his appointment in the first place was hasty.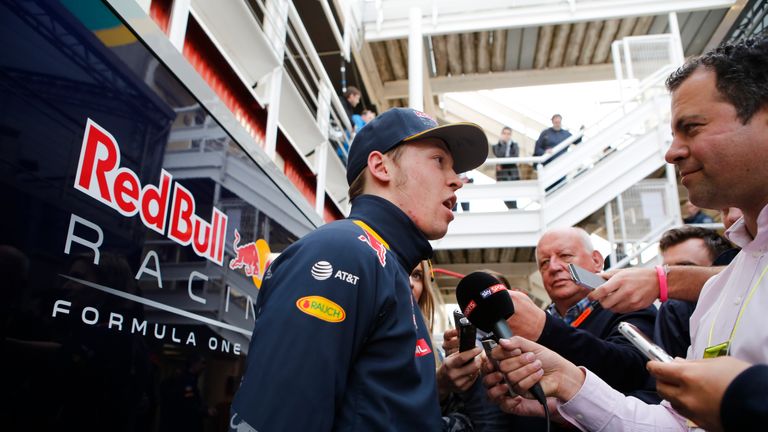 "But it also takes the pressure off Kvyat. You could have imagined him going to Spain and the only thing we'd be asking him on the Thursday is 'Are you sorry?' 'Are you going to do it again?' 'When are you going to stop crashing into Vettel?' Marko knows enough about drivers to know that that pressure would only be very negative for him and so, this way, he does actually lift all that pressure on the Russian.
"That's not to say this does anything for Marko's reputation as an 'old meanie' - something I don't think he gives two hoots about! But he's demonstrated how little chance young drivers get once again. It's sad for these kids, but that's the deal with Red Bull.
"Not that he would ever admit this, but it also shows that Marko was pretty embarrassed by and sorry for what happened to Sebastian Vettel in Sochi - Vettel is still firmly on the Marko and Horner Christmas card list."
Diffusing the toxic atmosphere at Toro Rosso
TK: "Toro Rosso is a melting pot at the best of times, but the second year of the Verstappen-Carlos Sainz rivalry turned ugly from the very off in Australia and I don't think we understood how deeply those tensions have been felt within the team.
"There have been reports of shouting matches between engineers and team bosses, more shouting matches between drivers' fathers and team bosses, and then there's the slightly mysterious and sudden appointment of John Booth to the role of racing director.
"When I asked team members and the drivers in Russia what John's role was going to be, they looked completely mystified and said 'we don't really know, no one's told us'. It did seem to come together very quickly - probably as a response to the tense atmosphere which had developed in that team.
"If you take one of those protagonists out of that atmosphere and put the politically neutral Kvyat back in, I think it can only help bring stability to Toro Rosso. And that's important because they've got a great car this year, but with last year's Ferrari engine which cannot be developed, so the best opportunity to score lots of points is in the first six or seven races.
"They haven't been taking those opportunities, mostly through unreliability or bad luck incidents - which only makes their need for points (and therefore money) more acute.
"It's great: in comes an experienced points scorer in Kvyat who can finish well in the next few races, he gets his head back together and Toro Rosso benefit!
"At the grand-old age of 22, a senior driver returns to his old team to help them out of a tricky spot."
Deflecting focus from Red Bull's TV station
TK: "This does also deflect attention away from Red Bull co-owner Dietrich Mateschitz's threat to shut down his own television station, ServusTV, as that's been a big thing in Austria. 
"A lot of people work there, they produce a lot of content and own a lot of rights. They're a major channel in Red Bull's home country. His issue with broadcast unions won't have gone down well and threats to axe the whole thing have caused a real ruckus, so in domestic terms the Verstappen story does take attention away from something which might have been slightly embarrassing for Mateschitz."
Let's look outside the aviary - what does this mean for Daniel Ricciardo, Verstappen's new team-mate?
TK: "I can imagine him smiling and saying 'right, okay, let's see where this one goes then…' I think he'll see it as a personal challenge.
"It could actually be the making of him. He'll certainly have the advantage of familiarity early on with the way Red Bull go about their racing, which could help. But that won't last very long.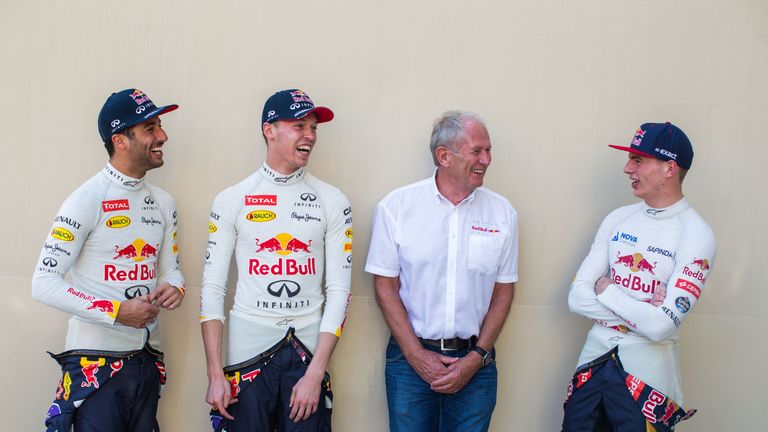 "We already know how good Ricciardo is - he put Vettel in the shade in 2014, so let's see, it's another great story line for us watching on TV this year.
"If Ricciardo puts Verstappen away, then we will know he really is special."
And what about the bigger picture - what does this say about Red Bull's future?
TK: "It says that they're on the road back to glory. I don't think the Verstappens would have agreed to this if they hadn't seen the lie of the land as regards engine equalisation.
"In Russia it was agreed that F1 is getting rid of the token system, so manufacturers whose engines are underperforming at the moment will be allowed to improve them without the kind of restrictions they've had in the past.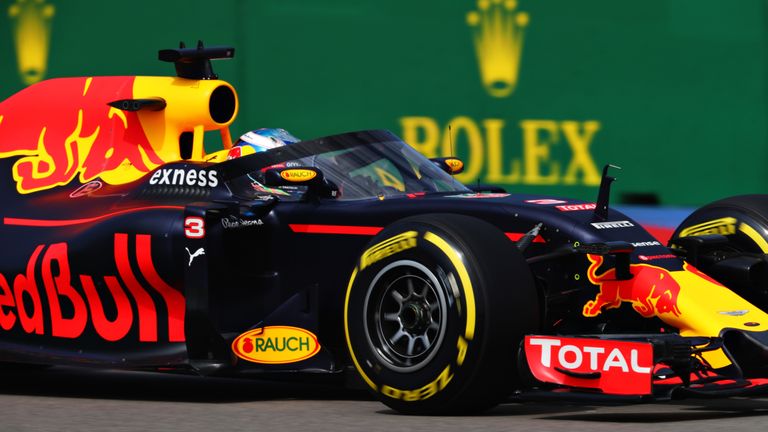 "It's a big flag that there is a future ahead for a competitive Red Bull. If they stay with Renault, which it is looking like they will unless a deal with Honda is somehow put together, it does signal that Red Bull are absolutely serious about getting back to being Mercedes beaters and winning championships.
"There's also the big 2017 change in aerodynamic regulations to consider. When you've got a huge aero change you'd put your money on Adrian Newey to get the best out of it. In fact, the last big aero rule change we had in 2009, Newey was only outmanoeuvred by the loophole with Brawn's double diffuser - otherwise Red Bull had the best car. And then there's the safety canopy - or AeroScreen - to consider - with which Red Bull have a major head-start. 
"So having reached the bottom of their cycle, this marks the beginning of Red Bull coming back towards the top - which will probably coincide very neatly with Max Verstappen's second or third year with the team and a tilt at the world championship. Everyone gets what they want - except poor Dani Kvyat…"