Jenson Button expects Abu Dhabi GP to be his last F1 race
"At this moment in time I don't want to be racing in Formula 1 past this race," says Brit despite two-year McLaren deal
By Matt Morlidge
Last Updated: 28/11/16 11:25am
Jenson Button says he expects the Abu Dhabi GP to be his last race in Formula 1 despite having an option to return in 2018.
The Brit, a 17-year veteran in the sport, announced he was taking a sabbatical earlier this season but still signed a two-year contract with McLaren and stressed that he was not retiring.
His McLaren deal gives the Woking team an option to reinstate him in two years' time should either Stoffel Vandoorne or Fernando Alonso leave, but Button now insists he doesn't want to return after this weekend's grand prix.
"I go into this weekend thinking it's going to be my last race," he said during the Drivers' Press Conference. "I think that's the best way to be. At this moment in time I don't want to be racing in Formula 1 past this race.
"I think of this as my last race and hopefully everyone else does as well."
Button was convinced into not quitting F1 by then McLaren chief Ron Dennis, who has now left his post, and initially stated that he would be training harder than ever with a view to lining up on the grid again.
But asked by Sky Sports News HQ's Craig Slater whether if McLaren exercised their 2018 option on him he would come back, he replied: "Not neccessarily."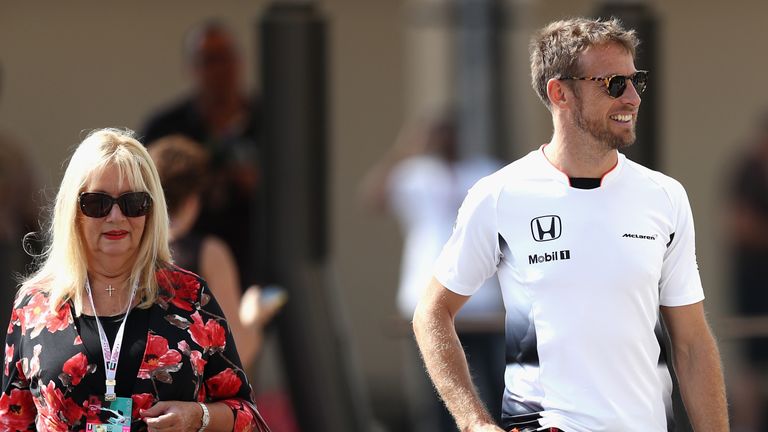 "Me not racing next year is because I don't want to race next year," Button explained. "There's other things I want to do. But the idea came up that I had a 2018 contract, so if next year I get halfway through the year and I think I'm bored, I need to go racing again, I can.
"But it was always the idea that this was my last grand prix. Maybe it won't be but Im going to think of it as my last grand prix."
The 2009 world champion added that he was looking forward to get on track at Yas Marina, and reminisced on some of his best moments in the sport.
"It's been a long journey," he said. "You get to Formula 1 with many dreams and you aspire to be something and hopefully leave the sport with memories. That's something I definitely do have in my 17 years of racing. Lots of life-changing memories - some good, some bad. 
"Also to walk away with the world championship is a very special feeling as well. I raced with two of the teams I dreamt of racing with as a kid, Williams and McLaren. Over 300 grands prix and I will definitely step away from Fromula 1 happy with what I achieved and knowing that my life really does start now."