Jenson Button admits the McLaren package is still a long way off
British driver lapped twice, but reaches finish in Melbourne; Kevin Magnussen suffers engine failure on way to the grid
By William Esler
Last Updated: 24/03/15 1:48pm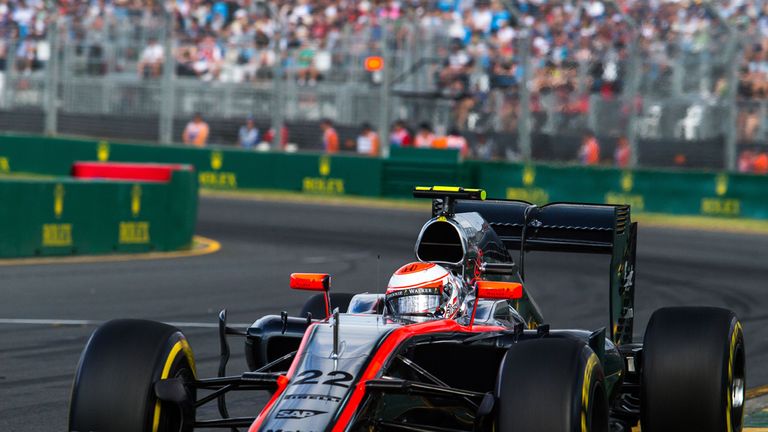 Jenson Button says it was positive to reach the finish in Australia, but that McLaren still have a long way to go before they are competitive.
The McLaren driver finished just outside the points in 11th which, while on paper may sound like an impressive turnaround for McLaren, was actually the last of the finishers. Team-mate Kevin Magnussen didn't even make the start after suffering an engine failure on his way to the grid.
Button was the only driver to be lapped twice and his fastest lap of the race was 2.4 seconds slower that posted by race winner Lewis Hamilton.
"We are still a long way off, but it is a good starting point," Button told Sky Sports F1. "It was a good day for us to get to the end, the longest stint we had done before this weekend was 12 laps so I think that is pretty impressive.
"Points really don't mean anything to us right now anyway, there is so much more to achieve and do really before we are competitive.
"There was a lot of fuel saving during the race and it was pretty tough for me out there, but I still enjoyed it. I had a battle for about 20 laps with [Sergio] Perez which I wasn't expecting – I quite enjoyed that – and then I was just bringing it home. There was a lot of useful data there and hopefully it will give us a step forward in Malaysia."
McLaren were reported to be running on rather less than full power at Albert Park in an attempt to find some semblance of reliability and Button doesn't know when they will be able to ask more from their Honda unit.
"Who knows? You are asking the wrong person, but it is all step by step," he said.
"The car doesn't feel too bad, but there is so much we are doing with it that hurts the handling to look after the fuel and the car."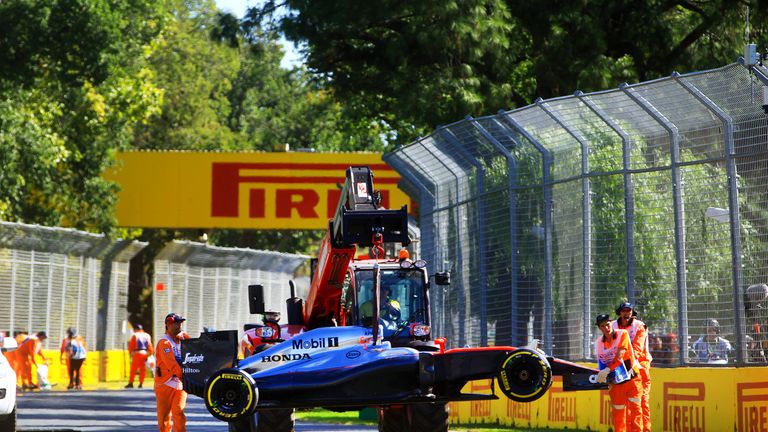 Despite their difficult 2015 continuing, Eric Boullier was able to find positives from an unspectacular race in Melbourne.
"First and foremost, we're pleased that Jenson's car was able to finish the race. He drove extremely well, keeping Checo behind him very adroitly for many laps, and garnering us a great deal of useful data in completing 56 laps," the Racing Director said.
"Having said that, he was lapped not once but twice by the race winner, Lewis [Hamilton], and we know we have a mountain to climb as far as performance is concerned. Nonetheless, our corner speeds were pretty decent, and there's definitely untapped potential in MP4-30 that both Honda and ourselves can unlock.
"As for Kevin, he was very unlucky to have his race ended by an as-yet-unspecified power unit glitch before it had even begun.
"Last but very far from least, I want to thank and pay tribute to our mechanics, who've worked hard, day after day. They're unsung heroes, every one of them, which is why I want to take this opportunity to sing their praises in no uncertain terms.
"In two weeks' time we'll be racing in Sepang [Malaysia], where the weather is bound to be extremely hot and humid. I'm not going to be rash enough to predict a form upswing in so short a time frame, but we'll be working flat-out between now and then to make performance and reliability gains in any and every way we can, of that you may be 100 per cent certain."