Lewis Hamilton & Sebastian Vettel call for F1 aerodynamic overhaul
F1's two most recent champs urge change after soporific Brazilian GP
By James Galloway
Last Updated: 16/11/15 5:28pm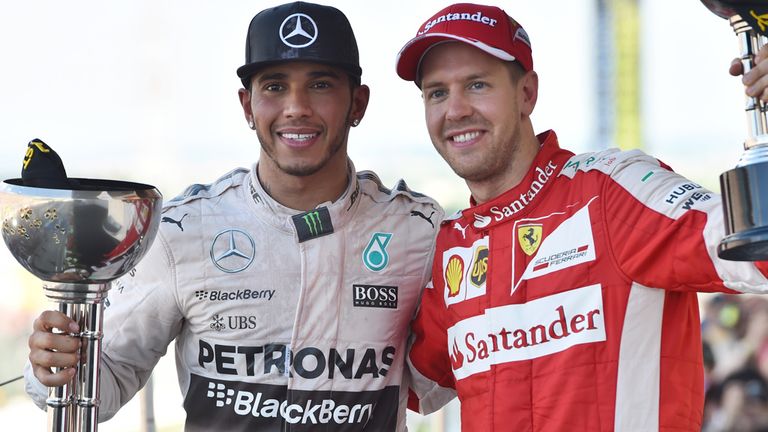 Lewis Hamilton and Sebastian Vettel have urged F1's rulemakers to make changes to car design to avoid more races like Sunday's mundane Brazilian GP in the future.
The Interlagos race provided little in the way of wheel-to-wheel action at the front of the field, with the top four finishing in the order they started. Hamilton, who finished second, ran close behind Mercedes team-mate Nico Rosberg for long periods of the race, but was unable to make a pass despite believing he was faster.
Although there was more action further down the field, and Interlagos usually produces a dramatic race, Hamilton and Vettel - winners of seven of the last eight Drivers' Championships - believe the sport has an inherent problem when it comes to overtaking. 
And the current world champion has urged F1's bosses to act, although is doubtful whether drivers' concerns will be heard.
"At the end of the day it doesn't really matter what we say because it can't happen," Hamilton said. "The big bosses make the decisions and whether or not they make the right ones for many years, who knows," he said.
"Something's got to change y'know? Because some races you can follow which enables you to have some good racing, obviously places like Austin where there was the last decent race but otherwise there are some places it's just…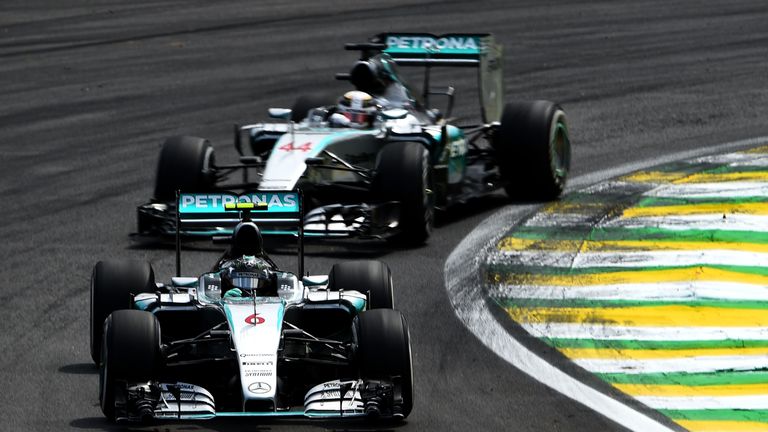 "I guess for fans it's probably not too exciting to watch. Of course, it's always nice when you're at the front, as we have been for some time now - but still, being able to race is what… and also down the back, the rest of the field is probably what fans want to see. That's probably a change that would be looked positively on."
F1 is currently devising plans to make cars faster and more aggressive-looking from 2017, but questions remain over whether proposed increases in downforce levels will actually make it even more difficult for cars to follow each other closely.
Vettel has called for more emphasis to be put on the grip generated by the tyres but has also expressed doubts whether F1's powerbrokers will be able to agree on the best way forward.
"I think in general what we need to follow another car closer in medium speed, high speed, slow speed corners is more mechanical grip. So shift the percentage between aero - mechanical more towards more mechanical," the Ferrari driver suggested.
"How to do that? I think we need better tyres that allow us to go quicker. Drivers want to be quicker. So, I think the solution is very simple.
"Unfortunately the sport is very political with different interests from different people. Yeah. I think it's fair enough to give whoever tyre manufacturer, in this case Pirelli, the chance to improve their tyres - but we need to run. But since the responsible people, the teams, whoever, can't agree on something, it will be difficult to make progress."
Don't miss the F1 Midweek Report for analysis of the Brazilian GP and all the latest F1 news. NBC's F1 reporter Will Buxton and journalist Peter Windsor join Natalie Pinkham on Sky Sports F1 at 8:30pm on Wednesday.