Lewis Hamilton hopes he 'floats like a butterfly and stings like a bee' at the Australian GP
World champion itching to return to racing after winter break
By William Esler
Last Updated: 12/03/16 7:19am
Lewis Hamilton is itching to return to competitive racing and is hoping he "floats like a butterfly and stings like a bee" in Australia.
The world champion won the season-opening race last year and has been on pole for the previous two grands prix at Albert Park.
With just eight days of pre-season testing in total, and that running coming later than usual, Hamilton feels starved of F1 action and can't wait to get back on track.
"It has been a great winter and I'm just itching to get back racing," Hamilton told Sky Sports.
"It feels like it has been a lot longer this winter because testing started later and even though testing had less days, it felt longer than ever because of the amount of laps we did. I'm just excited to get racing - the competition, I've missed it."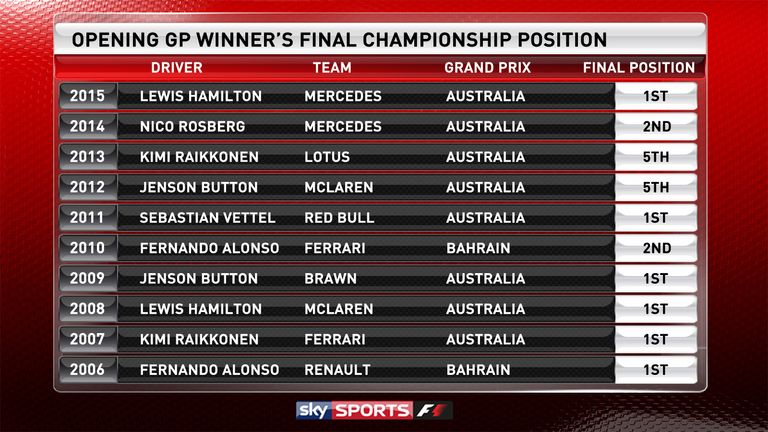 Just twice in the last six years has the winner of the Australian GP gone on to win the world championship, so while keen to stand atop the podium again at Albert Park, Hamilton knows it is not vital.
"Getting off to a good start is always a good thing, but as you saw in previous years catching up is hard but it is not impossible," he said.
"I think that journey in itself was strengthening. You never know how the season is going to go. I think Ferrari are going to be strong - we don't know how quick they are going to be. I think that is what is going to be so exciting for people to tune in. I am keen myself to watch it unravel and be a part of it.
"It is easy to sit here and say 'I feel fit, I feel ready', but when you get there and in the deep end, you don't know if you are going to sink or if you are going to float like a butterfly and sting like a bee."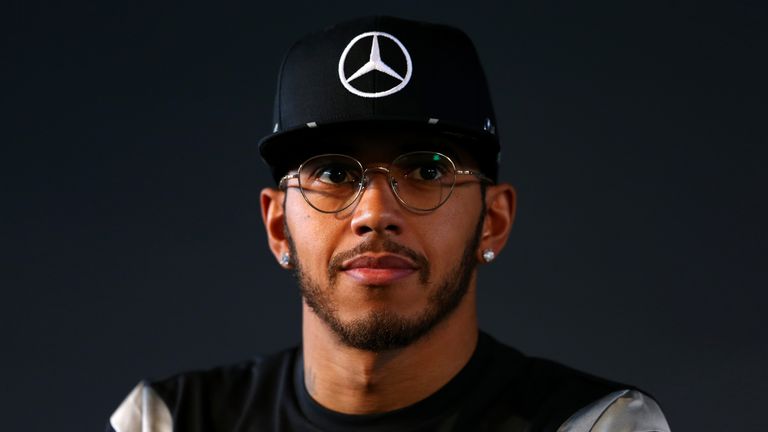 Hamilton could become the most successful British F1 driver if he wins a fourth world title this year, but the Mercedes driver is only interested in emulating his hero.
"That is not a motivation for me. It's cool, but I never set out to be the most successful British driver of all time, I set out to be what Ayrton Senna did, because that is what was most important for me," he said.
"But I am proud to be British and I hope I can continue to raise the flag proudly for them on the number one step and do them proud as their current number one fighter.
"I will continue to do so for as long as I have my youth and I'm still good at it."
The first race of the 2016 F1 season, the Australian GP, is exclusively live on Sky Sports F1. The race in Melbourne starts at 5am on Sunday March 20.