Did Lewis Hamilton threaten to quit Mercedes after Spanish GP crash?
Lewis Hamilton threatened to quit Mercedes midway through the 2016 season, Sky Sports has been told.
By Pete Gill and Ted Kravitz
Last Updated: 01/12/16 5:10pm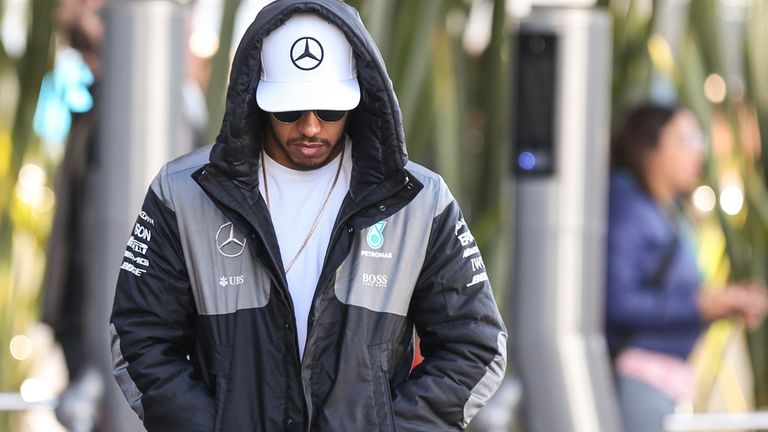 Deposed F1 world champion Lewis Hamilton reportedly made the startling threat to quit a quarter-way through the season, unhappy with the way Mercedes dealt with the fall-out from his race-wrecking collision with Nico Rosberg at May's Spanish GP.
The news emerged on race day in Abu Dhabi and concerned what may have been as much of a turning point in this year's championship as his engine blow-up in Malaysia.
While rumours of Hamilton's reputed threat have swirled for months, Sunday marked the first time that he was specifically questioned about the claims. And when asked by Sky F1 if they were true, Hamilton pointedly refused to deny the story.
"After the crash in Spain there was a story you said 'I'm going to stop, I'm going to give up'. Is there any truth to that?" asked Sky F1's Martin Brundle.
"That is all private stuff that is in the past," replied Hamilton.
So not a denial then.
So what really happened and what does it tell us about Hamilton's mind-set this season as Mercedes contemplate how to deal with the latest controversy to envelop their star driver?
Did Hamilton really threaten to sit out the rest of 2016?
Sky Sports understands Hamilton told the team he didn't want to drive again in 2016 after the Spanish GP on May 15.
Hamilton and Rosberg had crashed out on the first lap of the race and Hamilton is thought to have been angered by the team's refusal to accept - privately if not publicly - that Rosberg had been at fault for their collision.
Hamilton felt Rosberg was 100 per cent culpable. Mercedes didn't.
At which point, it is believed, Hamilton said he wanted to stop driving for the rest of the year and walk away. He was taken seriously.
Hamilton is an emotional character who wears his heart on his sleeve. Nevertheless, few in the paddock believed Hamilton would have made such a threat before Sunday's non-denial.
But rewind to mid-May and remember Hamilton's championship position at that stage of the campaign. After two engine blow-outs in qualifying, he was already 43 points behind Rosberg in what was certain to be a two-driver fight for the championship. And now here he was in the gravel at Barcelona and not receiving the support he believed he was due from a Mercedes team adamant they weren't going to take sides in the championship fight.
He was, in other words, at rock bottom.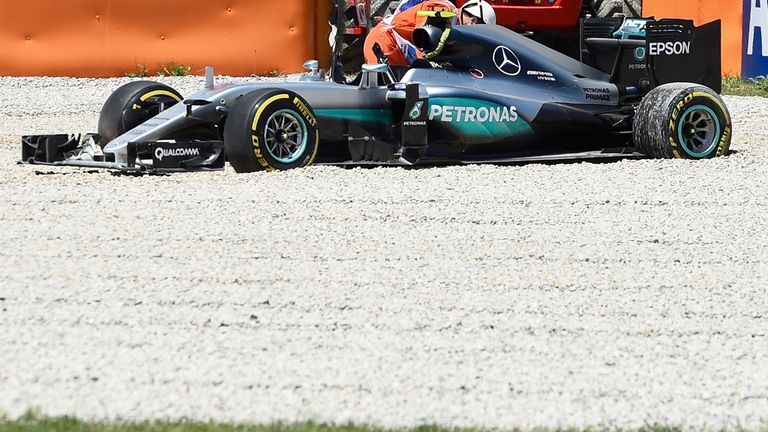 In a Q&A in July, Hamilton described Barcelona as a "massive low for me" and then added: "There's things you won't know until I retire that I tell you that I experienced. I got up the next day and I went for a run, that's my process, through my run I'm thinking about lots of different things."
Hamilton went on to say that "at the time" his 43-point deficit "seemed impossible - I'm only human so those days I feel like it seemed impossible".
Had he given a very human reaction the day before to his Mercedes team by threatening to walk away?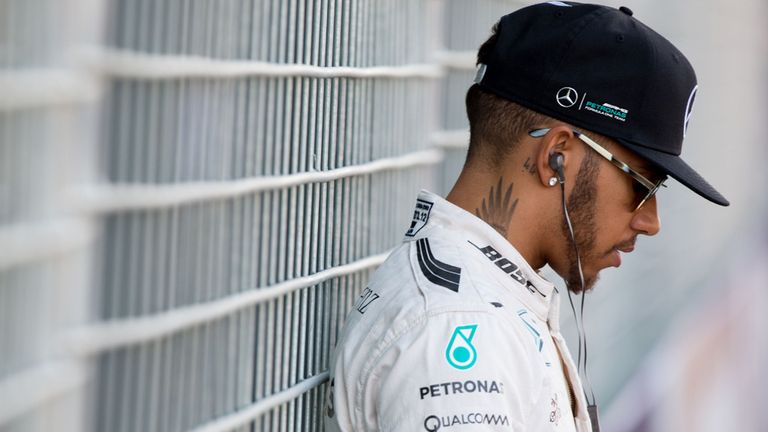 What happened next?
Viewed in hindsight, there is plenty of supporting evidence to indicate something was afoot at Mercedes in the days after their drivers' Spanish GP collision and that they might need another driver.
On the Tuesday and Wednesday following the race, teams stayed at the Circuit de Catalunya for a two-day test. Rosberg ran on the first day and was due to hand over the car to Esteban Ocon. Except that Mercedes' plans suddenly changed and it was Pascal Wehrlein who was behind the wheel of the W07 when it first emerged on Wednesday morning.
It had been a very rapid change of plan: the Manor driver was only told of his call-up at 8pm the previous evening. And it was far from ideal: as F1's rules state a team must use a driver with fewer than three grands prix to their name - such as Ocon at the time - on two of their four days of in-season testing, Wehrlein's call-up automatically ruled Hamilton out of Silverstone's July test.
Mercedes said the change was a consequence of the team requiring an experienced driver to test some new development parts they had on the W07. Not, on the face of it, untrue.
But could it also have been the case that the team needed to familiarise Wehrlein with the W07 pre-Monaco, in case Hamilton made good on his threat to sit out the rest of the year?
It's certainly feasible.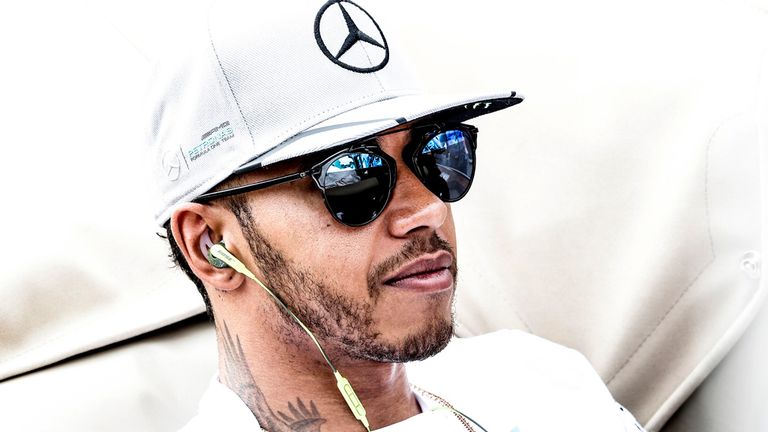 Why didn't the story break?
It did - just put 'Hamilton to sit out Monaco' into Google and take a look. But no sooner had the story emerged than Mercedes dismissed it:
But it's possible both the story and the dismissal were true. Hamilton did threaten to sit out Monaco but by the time the story broke he had changed his mind. Hence Mercedes' dismissive response.
And if that is what transpired, the great unknown is why Hamilton changed his mind and decided he would continue.
Was it simply a case of Hamilton rowing back on an emotional reaction made in the heat of the moment? Did Toto Wolff or Niki Lauda work their powers of persuasion? Or, as fanciful as it may sound, did a chance conversation at the swimming pool at their Le Rocabella apartment complex in Monaco between Lewis and Nico, the person who had the most to gain from Hamilton's withdrawal, trigger the U-turn?
What we do know for certain is that the events post-Spain were a turning point that saw a re-energised Hamilton bouncing back in style, winning six of the next seven races to take the lead of the championship heading into the summer break.
"I get excited about the thought that, one day, I can talk about this year," Hamilton said last week. "There are so many thoughts I have on my mind, which I can't share with you just yet."
As he waits to see what - if any - sanctions come about after defying team instructions in Abu Dhabi, perhaps we'll have to wait for Hamilton's book to find out the truth behind another tale of taking it to the brink.