Lewis Hamilton says Mercedes W05 felt 'no different' without FRIC at Silverstone test
Change expected to hurt Silver Arrows most but Hamilton feeling "comfortable"; FIA confirms all teams have removed interconnected suspension systems in Germany
By Pete Gill and James Galloway
Last Updated: 17/07/14 9:46pm
Lewis Hamilton has played down suggestions that the 'ban' on FRIC suspension systems could have major implications for Formula 1's pecking order, revealing his Mercedes W05 felt 'no different' when running without it at the Silverstone test.
The FIA confirmed following scrutineering on Thursday that all teams had removed their front-to-rear interconnected suspension systems ahead of the German GP after Race Director Charlie Whiting warned they could be considered illegal.
Unanimous agreement between the teams not to report a rival outfit suspected of using the system hadn't been reached, with World Championship leaders Mercedes having already confirmed that they would be FRIC-less at Hockenheim.
Hamilton sampled a FRIC-less W05 on his day of running at the Silverstone test which followed hot on the heels of his British GP victory. The Englishman first experienced such a suspension system as long as six years ago and says its removal didn't noticeably affect the handling of the Mercedes car which has dominated 2014 so far.
"FRIC is something that has been in the sport for quite a long time," he told Sky Sports F1 on Thursday.
"When I won the World Championship we had it in McLaren, particularly at some points during the year – not every race – so there's been loads of versions of it. I think every team is running it.
"Last year it was just a different experience [at Mercedes], a different way they used it here compared to what I'd experienced in the past. I got really used to it this year but we drove in Silverstone without it, didn't make no difference. So I feel really comfortable."
With fellow drivers on Thursday cautioning that the ramifications of the ban on the sport wouldn't be known until the summer break, Hamilton did add: "I think it has less of an effect on a circuit like that [Silverstone] – on a slower circuit it makes a difference maybe – we'll see tomorrow. But if everybody's taking it off – I know everyone has it – everyone's got something to lose I guess."
It's Mercedes who are thought to have the most to lose from the FRIC ban, although the removal of a system thought to be the most advanced in the field is not expected to result in the team being usurped at the front.
"Everybody has it to some extent and it's impossible to predict. It could have some influence but we will just have to wait and see what happens," warned Hamilton's team-mate and Drivers' Championship leader Nico Rosberg.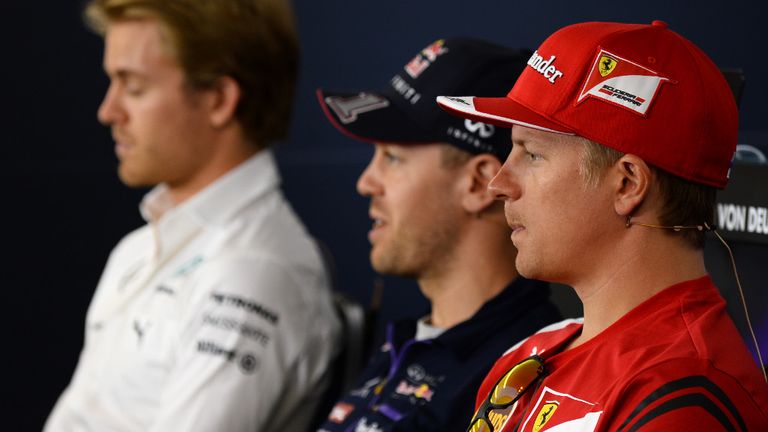 Whether led by Rosberg or Hamilton, Mercedes have generally been up to a second a lap quicker than their rivals this term – an advantage which is unlikely to be bridged by the FRIC ban. However, there is a widespread expectation that Mercedes' advantage will be trimmed by its removal. At the very least, it's a disruption which threatens to interrupt Mercedes' hitherto unchecked equilibrium since the start of the year.
"As it's been banned, l hope that it brings the field closer to Mercedes, but it's difficult to say," World Champion Sebastian Vettel said. "All the teams have been playing with it to some extent and how much impact it has will be seen this weekend and after Hungary."
Fernando Alonso added: "The system has been in Formula 1 cars for some years now and there is not a big implication in terms of the driving style or anything that can change the behaviour of the car.
"We will not see a Marussia on pole position or anything like that; just a couple of tenths for everyone."
Most, if not all, of the teams are believed to have run without a FRIC system on the final day of the Silverstone test last week and will continue their set-up work in Friday's practice sessions.
"It's out for us because we don't want to risk losing any points from running it and we're not overly worried about running without it," Williams' Development Driver Susie Wolff, who is running in P1 at Hockenheim this weekend, told Sky Sports News.
It remains unclear why the FIA have sought to clamp down on the use of FRIC midway through the season. One suggestion is that the warning was triggered after both Ferrari and Red Bull requested clarification on its legality after starting work on their 2015 cars.
Watch the 2014 German GP live only on Sky Sports F1. Extensive coverage from Hockenheim begins with Friday Practice from 8.45am on July 18.