Lewis Hamilton says Nico Rosberg took their rivalry "to another level" in Monaco
Briton hasn't changed views on Rosberg's driving at Monaco & Spa
By William Esler
Last Updated: 16/12/14 1:41pm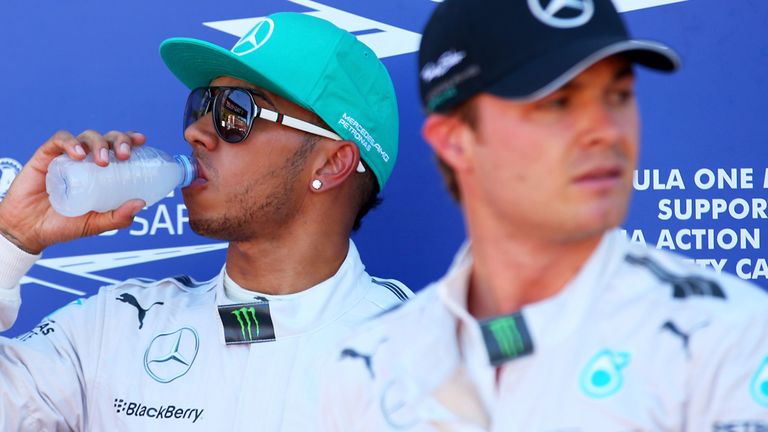 Lewis Hamilton says Nico Rosberg took their rivalry "to another level" following what he still believes to have been deliberate mistake during qualifying in Monaco.
Rosberg locked-up in the braking zone for Mirabeau and took to the run-off zone in his Mercedes, triggering the deployment of yellow flags. This forced Hamilton to abort his second flying lap and prevented the Briton from challenging for pole.
"From Bahrain Nico did one thing, Barcelona I did one thing, and then Nico took it to another level in Monaco which definitely made it very difficult for us, for me," Hamilton told Sky Sports F1 during the 'A Champion's Story' documentary.
"I just tried to remain calm at least and from those experiences you just have try and turn the negatives into a positive. I lost seven points in that race in Monaco, but I was determined to get it back."
The incidents Hamilton is referring to in Bahrain and Spain saw both drivers use engine modes banned by the team to give them more power as they battled for victory.
"Barcelona was a period of time – and actually Bahrain before that – discussing the plan going into the season about the engine switches that we were able to use and not able to use, a couple of times in Bahrain the other side of the garage used a couple of the switches you are not allowed to use to enable him to get past," said Hamilton. 
"Then when we got to Barcelona a similar thing happened on my side of the garage, but it happened in a moment when we weren't particularly racing and later the engineers calculated everything and said it wouldn't have made any difference anyway, but it was still not allowed. So it was really stressed between both drivers that this was not allowed to happen: 'unless we tell you what engine mode to use you cannot change'. 
"From then on neither of us changed any of our switches without prior consent from the team. It was just a learning process that Nico went through and I went through. It was a little bit harder for me, but that is how my whole life has been so I just took it on the chin and dealt with it and I think ultimately we came out stronger as a team."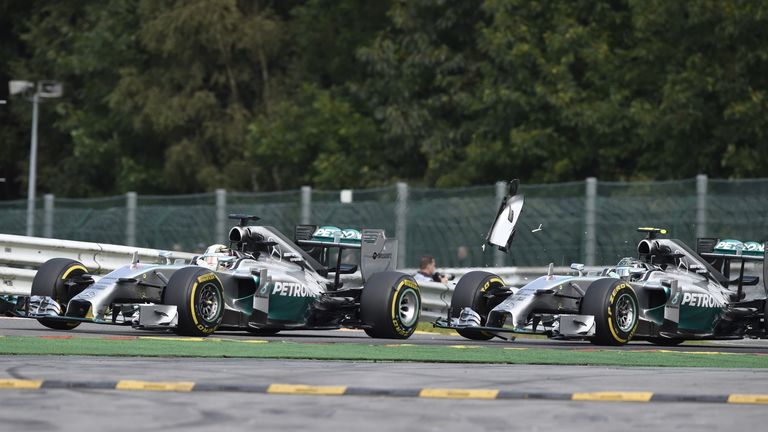 Tensions would flare once more in Belgium when Rosberg made contact with the rear of Hamilton's car while trying to overtake on the second lap. The Briton suffered a puncture and subsequently retired from the race.
"Nothing has changed about my opinion of what happened, it is the same for Monaco," he said. 
"I know how I feel about them and that hasn't changed. But that is cool because I am world champion now."
Sign in to watch Lewis Hamilton: A Champion's Story via Sky Go