Anthony Hamilton says Lewis Hamilton could win the 2015 title by mid-year
But he is also expecting an "extra 150 per cent" from Nico Rosberg
By William Esler at the NEC
Last Updated: 13/01/15 9:34am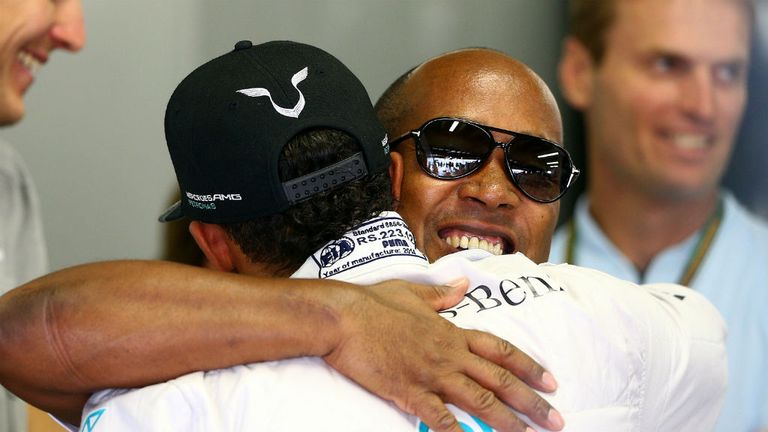 Anthony Hamilton is predicting his son Lewis could wrap up the 2015 F1 title by the middle of the season.
The Mercedes driver clinched his second world championship at the final race of the 2014 season in Abu Dhabi after a year-long battle with teammate Nico Rosberg.
However, the Briton suffered unreliability problems right from the off when he was forced to retire from the season-opening Australian Grand Prix and Hamilton Snr thinks without any issues the title could be clinched even sooner.
"You never know, but I think if you look at what Lewis went through last year, we started the year where we felt that if everything had gone well, by mid-year he probably would have won the championship," he told Sky Sports Online.
"I think the same thing could potentially happen this year – if he starts well, if the car is good, performance is good, I think Lewis could win the championship again this year."
However, Hamilton knows it won't be easy for his son as he predicts a resurgent Rosberg to come back even stronger after the heartache of 2014.
"I am expecting 150 per cent extra from Nico this year," he added.
"I think he'll come with a different mind-set, a different approach, a different understanding of Lewis and how to beat Lewis – because it is difficult to beat Lewis, he's a mercenary when it comes down to it. I think Nico has probably gone back to the drawing board and had a re-think, because no one is unbeatable, you've just got to find the right way."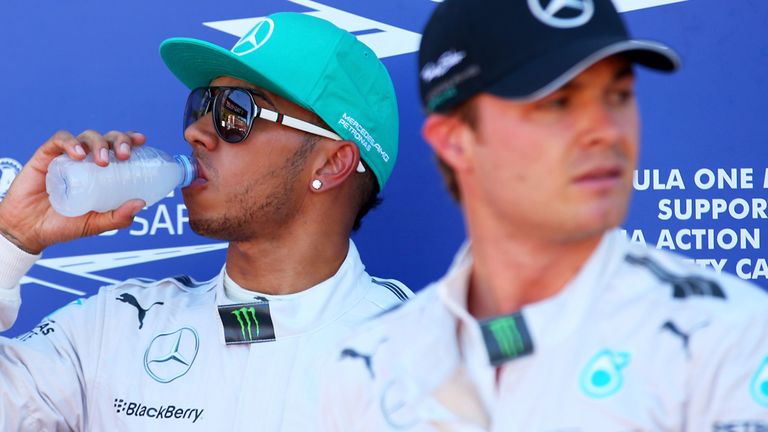 Much was made of the rivalry between the Mercedes drivers during their title duel, but having seen the pair grow up together, Hamilton says tensions were never personal.
"At the end of the day it is competition and there is a huge respect and friendship between both boys and it has been there a long, long time – those boys have known each other since they were 13," he said.
"But obviously we are at the height of their careers and when you get to this stage there are going to be tensions – but it is not personal tensions, it is business. It would be the same if you were sitting in an office with your best friend and there is only one job, you'll still be best friends and you'll still be going out for a drink, but you'd still want to beat that guy to the next job. So the friendship is strong."
The title fight may once again be a fight between the childhood friends and whilst Hamilton accepts tension may flair again, he is predicting a different sort of competition.
"Yes, but I think it will be a different kind of rivalry this year," he said.
"I think the respect between them will have grown immensely and I think both guys are sensitive for each other.
"So it was tough on Nico to come so close but not get the championship, and it was tough on Lewis. I think there is going to be a huge amount of respect for each other and a lot of give and take and I think this season is going to be the most interesting between those guys."
The Sky Sports F1 Online team will be providing live commentary of all three winter tests, starting in Jerez on Sunday February 1, with live updates from trackside also on Sky Sports News HQ.