Lewis Hamilton struggling to tell the difference between the W05 and the W06
And Hamilton unfazed by Ferrari's unexpected fast start in Spain
By Pete Gill
Last Updated: 04/02/15 5:25pm
Lewis Hamilton has admitted he is struggling to detect any differences between last year's all-conquering W05 and Mercedes new 2015 challenger, the W06.
The admission, which could be labelled a boast given the vast superiority of the W05 last season, was made at the conclusion of the four-day Jerez test in which Mercedes dominated the lap count. In total, the team recorded over 500 laps, with Hamilton himself registering a century on Day Four, as the W06 instantly proved its reliability - if not its pace.
"You always want more laps, but the reliability has been pretty special this week," said Hamilton after finishing the final day in third place. "It's been a surprise."
The handling and behaviour of the W06 hasn't, however. "The car feels very similar to last year and it is difficult to pick up any differences," added the world champion.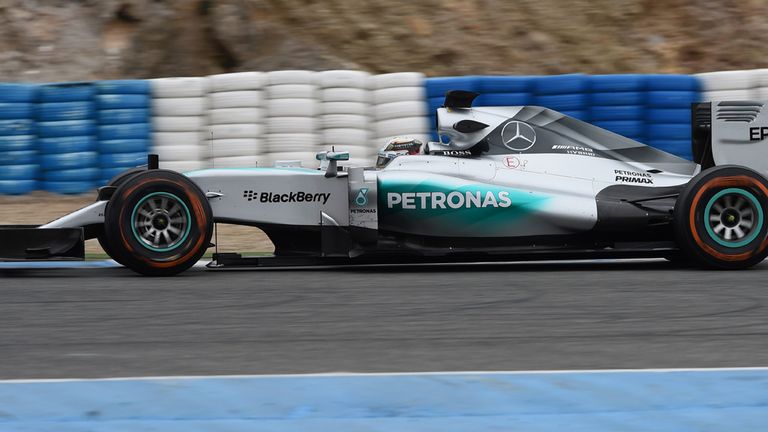 Ferrari led the way for the vast majority of the test, heading the timesheets on three of the four days. But while Rosberg admitted the Scuderia's pace had been an "eye-opener", Hamilton is unconcerned by their table-topping performances in Spain.
"I've not been paying much attention to be honest and just doing my own thing," he said. "I'm sure they are on different fuel loads to the others and doing short runs. My engineer told me that they were on qualy-style attacking runs which we were not."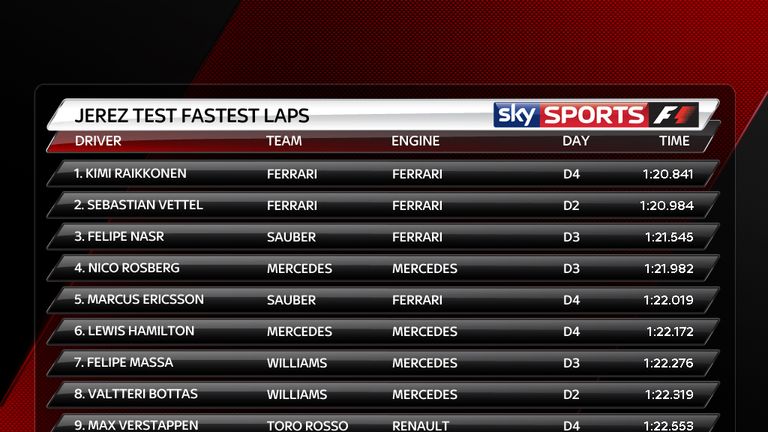 No driver interview at this time of year is complete without an enquiry about their first impressions of their new car. Hamilton, though, had an alternative take: "Every single time I have driven [a new car] for the first time, it never feels good. The car is at its worst and so are the tyres in the cool [conditions]. Even when we were in Valencia or Bahrain, it never feels good the first time. But at least you know it will get better because the first time you drive the car is at the worst it will be over the year."
Hamilton's day was not without its own drama after a mid-morning spin on a "damp patch". He will return to action in the Barcelona test which starts on February 19 when the 30-year-old expects Mercedes to run more test components and begin set-up work on the W06.
The Sky Sports F1 Online team will be providing live commentary from all four days of both Barcelona tests. Sky Sports News HQ will also have live updates from trackside.