Lewis Hamilton vows he would still win in equal equipment
With calls for Mercedes to be reined in, world champion has no doubts he would beat the field in identical cars
By Pete Gill
Last Updated: 17/03/15 11:56pm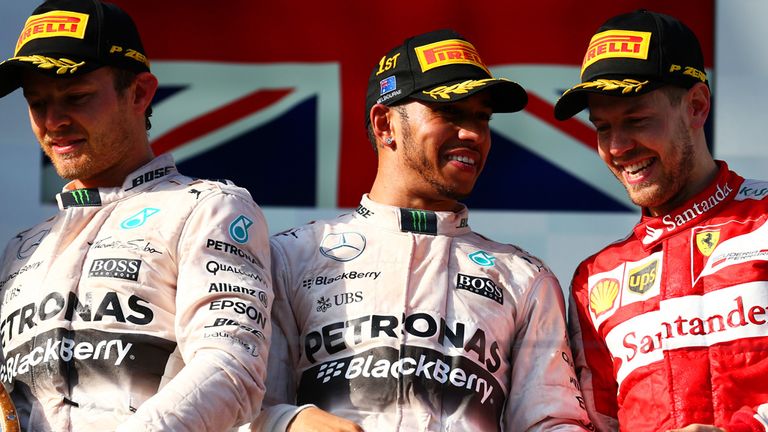 Lewis Hamilton has scoffed at calls for Mercedes to be slowed down by insisting he would still beat the rest of the field in equal equipment.
The reigning world champion cruised to victory in the season-opening Australian GP on Sunday ahead of Mercedes team-mate Nico Rosberg in a performance of such remorseless superiority that it provoked demands from Red Bull team boss Christian Horner for an "equalisation mechanism".
F1 has been here before, of course, most recently when Sebastian Vettel, who finished half a minute behind the two Mercedes cars in Melbourne, romped to four successive titles for the team Horner runs. But while Vettel was rarely troubled by his then Red Bull team-mate Mark Webber, Hamilton at least has plenty of domestic strife to deal with in the shape of friend turned foe Nico Rosberg.
"I was sitting next to Sebastian after the race and I said, 'Sebastian, you did this for four years. You were 30 seconds ahead for four years'," Hamilton told The Daily Telegraph.
"Back then he had no one behind pushing him. At least I've got my team-mate, who I was really racing. I don't remember that ever being the case [with Red Bull]. If I was 30 seconds ahead every race then maybe, but we are racing and ultimately I still have to get the better of another very, very good driver."
Brimming with confidence after seven victories in the last eight races – and perhaps more relevantly, a victory in every F1 season in which he has competed – Hamilton is also adamant that he would still prosper as the first among equals in a field of identical cars.
"There isn't any doubt in my mind. If you want to put someone in the same car there is no doubt in my mind of where I would be finishing," the 30-year-old said.
F1's man or machine debate is as old as the sport itself. Although Hamilton is widely regarded as the fastest driver in the sport, there is little doubt that Mercedes' new car is currently without peer.
Nearly a second-and-a-half clear in qualifying and over half a minute ahead when the chequered flag was unfurled at Albert Park, it's already conceivable that the W06 will enter the record books as one of the best cars the sport has ever seen.
If so, just how much credit would Hamilton the driver receive in the event of a third world championship?
"There has never been a driver that has won the championship that hasn't had a great car that year, as far as I'm aware," Hamilton responded. "There's no one who had a Marussia and won the world championship. Juan Manuel Fangio still had a great car. It's the name of the game."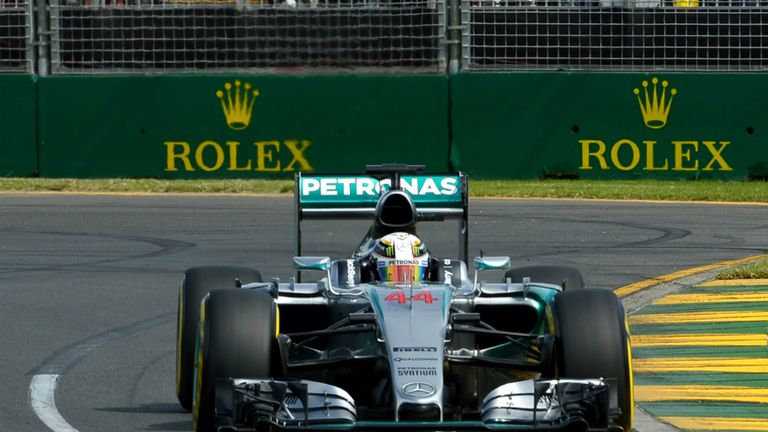 Nor should it be forgotten that Hamilton was perceived as gambling away his career three years ago when he abandoned proven winners McLaren for relative newcomers Mercedes, who took over the Brawn team after their 2009 title success. 
"You've got to have great equipment as well," he added. "I've got the car now and I'm driving the way I am and executing it."
The Midweek Report returns at 8.30pm on Sky Sports F1 on Wednesday with Mike Gascoyne and David Brabham joining Natalie Pinkham in the studio to analyse events in Melbourne.