Ferrari trial 'Halo Two' on Sebastian Vettel's car in British GP practice
Last Updated: 09/07/16 8:25am
Sebastian Vettel has reported "a lot of impact in terms of visibility" when running the 'Halo Two' during British GP practice.
The concept, which was debuted during pre-season testing in Barcelona, is the FIA's preferred cockpit safety mechanism for 2017 despite Red Bull's 'aeroscreen' concept being also being presented in 2016.
Ferrari's device, dubbed 'Halo Two', was fitted for a solitary installation lap at Silverstone and is lighter than the previous version, while it also features a wider arc.
After running the device, Sebastian Vettel admitted: "As for the Halo device I tested this morning, it has quite a lot of impact in terms of visibility."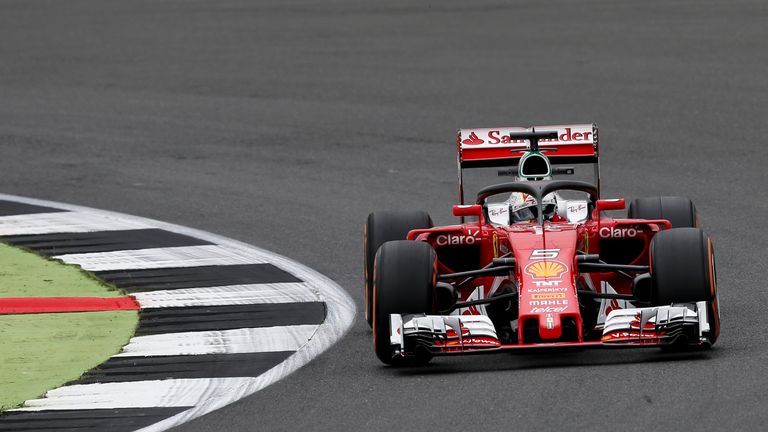 The visual appeal of the concept also continues to split opinion in the paddock.
"Aesthetically it looks pretty ugly, but they might be able to make that more appealing in the future," Sky F1 pundit Anthony Davidson said.
"Visibility is not such a big issue with it. The central pillar is a bit distracting, but it's okay. It's the first step towards Formula 1 cars being fully closed cockpit, but the technology for that is not there yet."
Watch the British GP live on Sky Sports F1. The race starts at 1pm on Sunday, with build-up underway at 11:30am. Or watch the race without a contract for £6.99 on NOW TV.