Sebastian Vettel explains why he signed new deal at 'unique' Ferrari
"It appears this legend is still alive," says Vettel after three-year Ferrari extension is confirmed. "It was a no-brainer."
By Matt Morlidge and Jonathan Green at Spa
Last Updated: 28/08/17 8:16am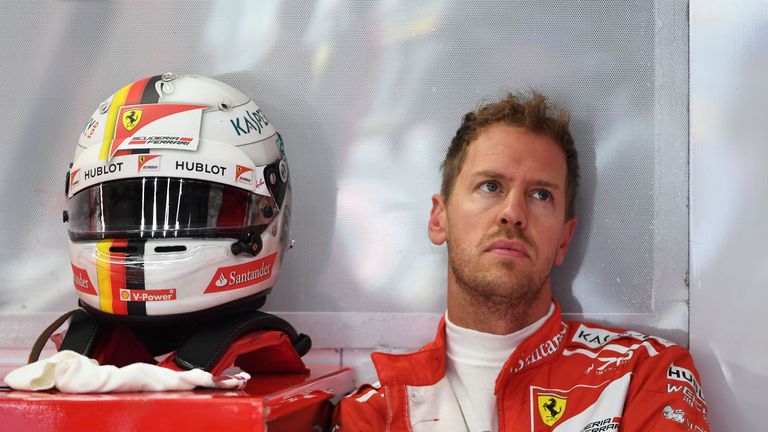 Sebastian Vettel insists it was a "no-brainer" to extend his contract with Ferrari and declared: "This legend is still alive."
The four-time world champion has ended speculation surrounding his future by signing a new three-year deal, tying him to the Scuderia until 2020 in another boost for the much-improved team.
And Vettel, whose existing contract was due to expire at the end of the season, has explained the reasoning behind his long-term commitment to Ferrari, and why he believes the Maranello outfit are "unique".
"I love this team," Vettel said. "I believe Ferrari has something unique, something that other teams don't have.
"Two years ago we said we wanted to get back on top and I think we are on the right road. We aren't where we want to be yet, but we are striving for the top.
"I want to achieve a lot with Ferrari and I think it's the same on the other side. When people talk about legend then to me, it appears this legend is still alive.
"It's extremely great to be part of that family and in a way, it was a no-brainer to continue."
While Kimi Raikkonen's new contract was revealed prior to the race weekend at Spa, there were some doubts surrounding Vettel's renewal.
Just a day before the confirmation, Vettel claimed he didn't expect an announcement for at least two weeks, while there were also reports that he would only agree to a one-year extension with Ferrari.
But Vettel is now signed up until a new era of Formula 1 in 2021, though there may be performance-related exit clauses in his contract.
"Things came together fairly quickly in the end," Vettel admitted, before addressing the length of his deal.
"I don't need to think about the future so I think we cross that bridge when we come to it. It's a long time, and a lot of things can happen."
Vettel celebrated his new contract by joining championship rival Lewis Hamilton on the front row at the Belgian GP, helped by a Kimi Raikkonen 'tow' at the end of qualifying.
And while Mercedes had the edge over Ferrari over one lap, the title leader was optimistic he could challenge Hamilton in the race.
"The car looks really good for the race and we hope to confirm that."