Red Bull announce that Sebastian Vettel is leaving at the end of the season
Christian Horner says World Champion heading to Ferrari in 2015; Vettel will be replaced by Daniil Kvyat at Red Bull; Fernando Alonso "has a plan" but McLaren insist no drivers signed yet
By Mike Wise at Suzuka
Last Updated: 04/10/14 11:43am
Red Bull have announced that World Champion Sebastian Vettel is leaving at the end of the current season, with team boss Christian Horner saying that he's joining Ferrari in 2015.
Vettel's decision paves the way for Daniil Kvyat's arrival from Toro Rosso but with Horner telling Sky Sports F1 that the four-time title winner is bound for Maranello, it also all-but confirms Fernando Alonso's Ferrari departure at the end of the current season.
"I am leaving a very, very happy place which is why it is always difficult, but at some point in your life I think you feel that you want to do something new and something different," Vettel explained to Sky F1. "That feeling has kept growing and led me to decide to leave Red Bull and go and start a new chapter."
Vettel's decision caught Red Bull unawares, with Horner revealing that the World Champion only informed him of his intentions late on Friday night after being summoned to the German's hotel room.
"Seb's been with Red Bull for 15 years as a junior driver and as a Formula 1 driver, so he's obviously been giving this a great deal of thought," said Horner.
"He informed us last night and obviously had his reasoning behind that. I don't think he'd taken the decision lightly and was obviously very emotional about it. But if it's his desire to be somewhere else, then it's not right for us to stand in his path.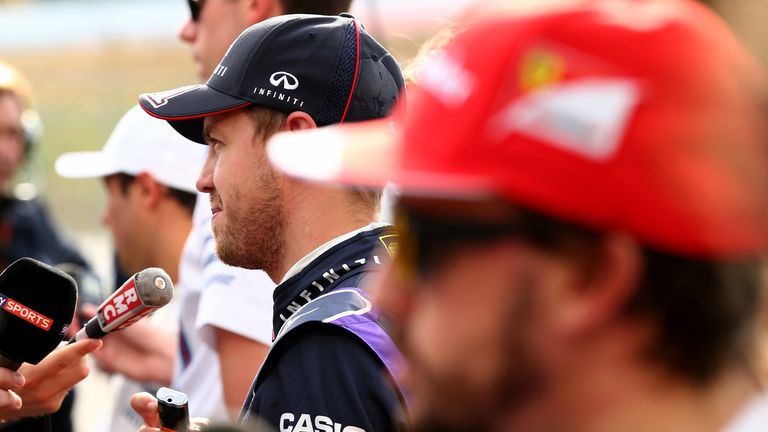 "We've achieved a great deal together and we've enjoyed a lot of success. We've had some great times – on and off track – and we'll look back on those with great fondness and affection.
"As of January 1st he'll be a competitor. He'll be a Ferrari driver."
Vettel has consistently been linked with a move to Maranello over the last couple of seasons and this weekend's race has so far been dominated by rumours that Alonso is on the verge of leaving.
Speculation ahead of the recent Singapore GP suggested that the pair might swap seats. But the promotion of Kvyat, who has impressed during his first season at Red Bull-backed Toro Rosso, to partner Daniel Ricciardo blocks that particular move.
Instead, it seems appears likely that Alonso will head back to McLaren, with whom he endured a fractious season in 2007, and who make a switch to Honda power next year.
"I still have not decided completely," Alonso told Sky F1 after qualifying. "I have a plan in my head, I have had my mind set for the last two or three months."
The Spaniard's future whereabouts have been seen as the key to unlock the so-called 'driver market', but contracts held by the big names had left most eyes looking to 2016 as the time to move teams.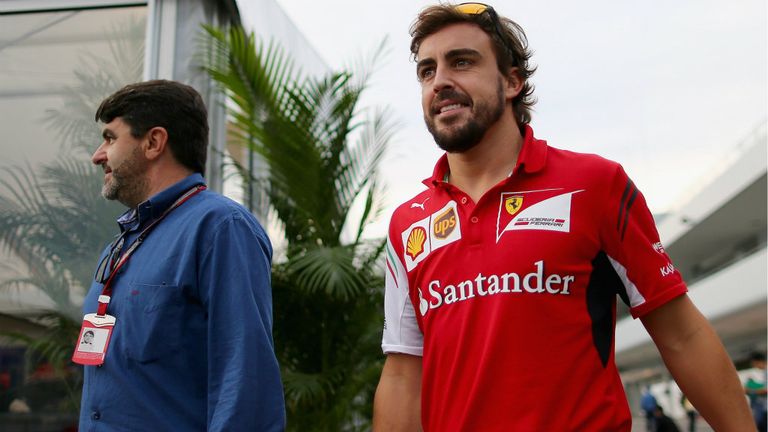 In June last year, Red Bull announced that Vettel had extended his contract to the end of 2015 although their motorsport advisor Dr Helmut Marko told Sky Sports F1 it contained a clause that enabled him to leave.
Alonso's Ferrari deal was supposed to run until the end of 2016 but with relations between the 33-year-old and the team's new management hierarchy headed by Marco Mattiacci breaking down, Sky F1 understands that the contract was terminated by mutual consent on Thursday night.
Even before Red Bull announced Vettel's decision, the feeling was that things were moving very quickly and the question now is how it might impact elsewhere.
For example, any return by Alonso to Woking would cast serious doubt on Jenson Button's F1 future. But McLaren Chairman Ron Dennis insisted on Saturday night that his team had not yet committed to any driver. 
"None of our drivers are signed for 2015," he declared in an exclusive interview with Martin Brundle that will be broadcast in the build-up to Sunday's Japanese GP on Sky F1. "We want the most competitive drivers available and I've talked to every driver at the top-end of the pitlane."
While McLaren are still assessing their options, championship leaders Mercedes have made clear that they definitely won't be making a move for Alonso at the expense of either Lewis Hamilton or Nico Rosberg.
"We have Lewis and we have Nico. They are on the front-row of the grid [in Japan], why should we change anything?" Non-Executive Chairman Niki Lauda asked. "For us it's clear because we never even discussed with him [Alonso] because Lewis has a contract for next year and Nico has two more years."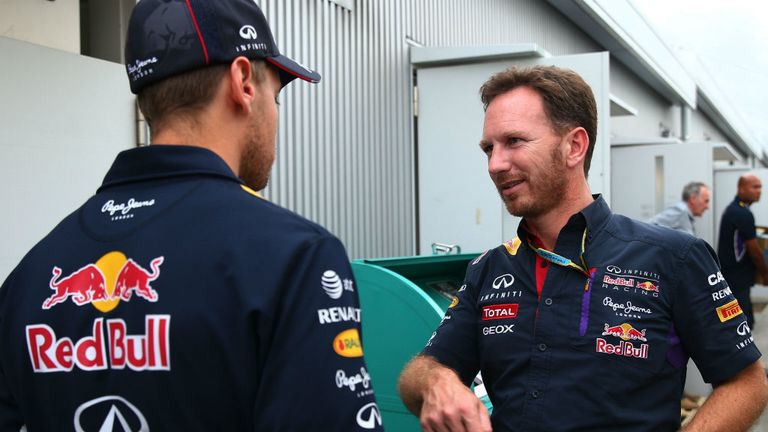 Red Bull, who have prioritised the promotion of young drivers from their junior stable in recent years, said they had not contemplated signing Alonso.
"Red Bull's philosophy has always been to invest in youth. That's where Seb's come from, that's where Daniel's come from and Daniil Kvyat looks an outstanding talent as well," Horner said.
Marko added: "We want to have a productive, constructive atmosphere in the team and that's what we have with the youngsters."
The 2014 Japanese GP is live on Sky Sports F1 this weekend. Extensive coverage of Race Day at Suzuka begins at 5.30am on Sunday with lights out at 7am.