Sebastian Vettel explains he is leaving Red Bull for a new chapter in his F1 career
"The time was right to try something new," says World Champion
By William Esler
Last Updated: 05/10/14 5:20am
Sebastian Vettel has likened leaving Red Bull to moving out of his parents' house, but says the time is right to try something new.
The German's career has been supported by the energy drinks firm since 1998 and even during his F1 outings with BMW the World Champion still sported the Red Bull logo on his helmet.
That partnership will come to an end on January 1 2015, but Vettel says the attraction of a fresh challenge was irresistible.
"It is definitely a very tough decision. After 15 years with Red Bull I am moving out and you usually do that just once in your life so you can imagine that for sure it is a tough day and a tough decision," the World Champion told Sky Sports F1.
"It is not that I am unhappy and obviously I enjoyed every race that I had there and we had an incredible run the last five or six years. Obviously this year was not the way we had hoped for, but that is part of racing, part of life. 
"I am leaving a very, very happy place which is why it is always difficult, but at some point in your life I think you feel that you want to do something new and something different. That feeling has kept growing and led me to decide to leave Red Bull and go and start a new chapter."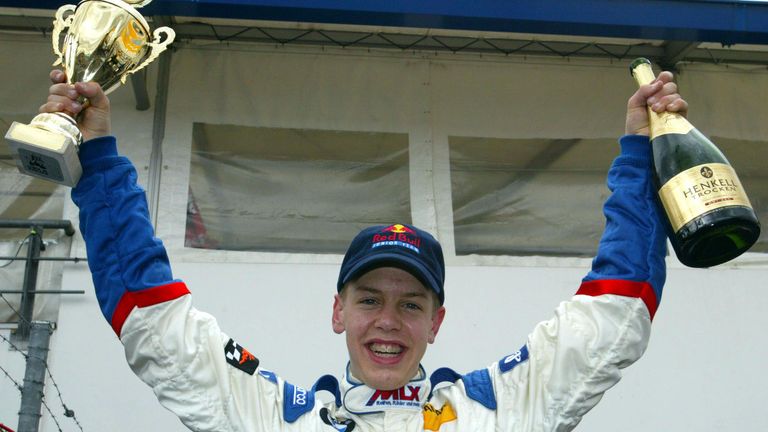 Vettel has yet to win a race this year – a feat he has achieved in every other complete season he has contested – and has found himself outperformed by new team-mate Daniel Ricciardo. However, the German rejected suggestions that he is running away when times are tough.
"That is one way of looking at it, but has nothing to do with the results that we had this year," he said. "It is more that I felt ready and the time is right to start something new."
Ferrari is mooted as Vettel's destination next season, but both he and the Scuderia are remaining tight-lipped.
"I cannot confirm where I will go, but I think I will be able to announce very soon," he grinned when asked by Rachel Brookes.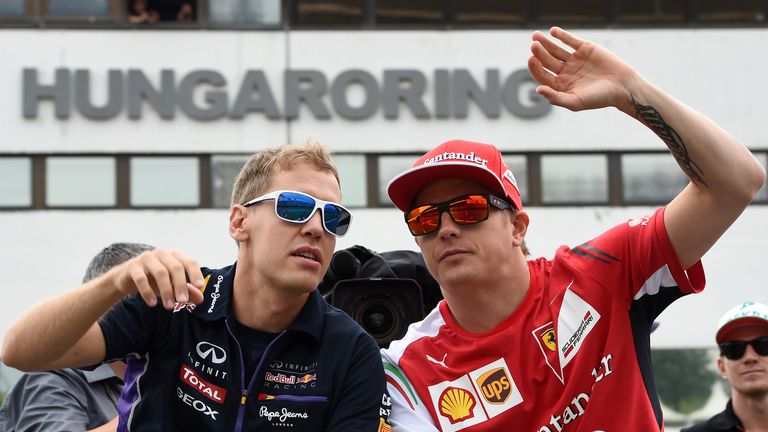 The Scuderia were the dominant force in F1 at the turn of the century before slipping into decline and Fernando Alonso has been unable to revive the prancing horse during his five years there. Without naming Ferrari, Vettel said he hopes to make an impact at his new team.
"Well obviously – you always want to make a difference and obviously I am hoping for the very best," he added. 
"I have a lot of hope otherwise you wouldn't make such a tough decision to leave a happy place and people that you like and face such difficult consequences such as telling them you are leaving. So obviously I am full of faith and full of hope that no matter where I go I will succeed."
Vettel's place at Red Bull will be taken by Daniil Kvyat, who has impressed during his rookie season at Toro Rosso. Yet the Russian was given no hints that a promotion was on the cards.
"I was told this morning when I arrived at the track and I am very pleased about it, very honoured and happy and I have to thank Red Bull for this great opportunity," the 20-year-old said.
The news could spell the end of Jenson Button's F1 career with Fernando Alonso expected to take the Briton's seat at McLaren.
The 2014 Japanese GP is live on Sky Sports F1 this weekend. Extensive coverage of Race Day at Suzuka begins at 5.30am on Sunday with lights out at 7am.