Sebastian Vettel receives red Speedos and model bull on his Red Bull farewell
Departing German says time at team "will always stay in my heart"
By James Galloway
Last Updated: 02/12/14 6:37pm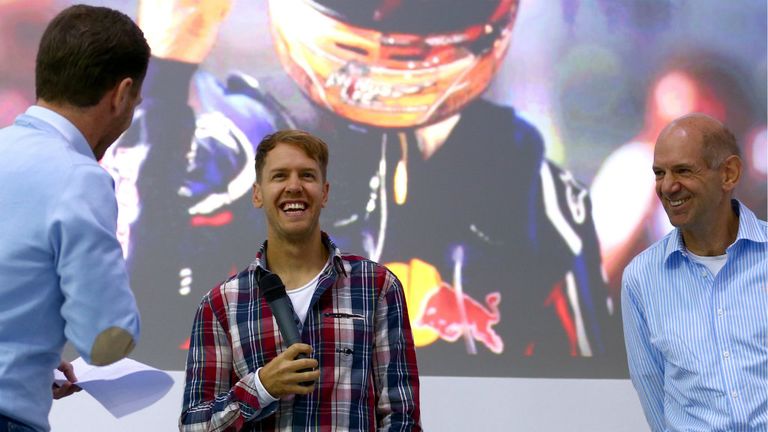 Ferrari-bound Sebastian Vettel was given a send-off by Red Bull as the German made one final visit to the team's Milton Keynes factory.
The German's Ferrari career may have officially begun last weekend when he drove the Italian marque's 2012 car at Fiorano, but he was back at the home of his long-time employers on Tuesday to say farewell to the team's staff.
Vettel was presented with a series of parting gifts by Red Bull team boss Christian Horner and chief technical officer Adrian Newey, with the most eye-catching a 50 per cent scale model bull with the German's four championship laurels engraved on the plinth.
Red Bull will also give Vettel one of his title-winning cars, although with the German having defected to one of their main rivals, the delivery won't be happening quite yet. "We don't want it turning up in Maranello," joked Horner.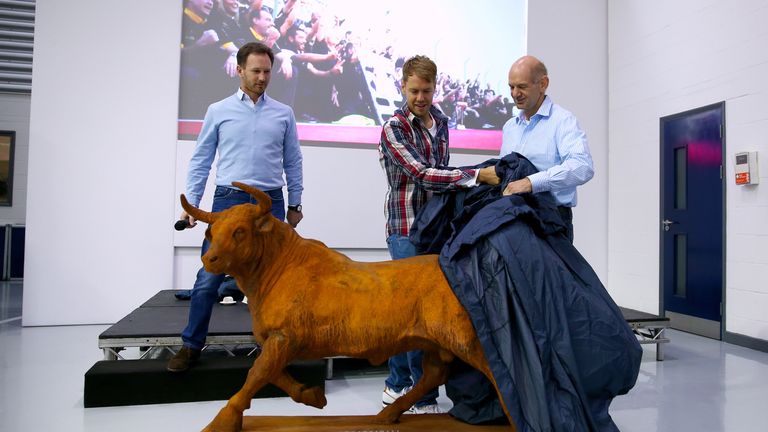 Vettel's departure from Red Bull ends one of F1's most successful driver-team partnerships with all 39 of the 27-year-old's grand prix wins having been achieved in one of the company's F1 cars.
"The last six years have been incredible," Vettel said in his final address to the workforce. "What we've achieved, the work that's gone in. So much passion, so much dedication. It will always stay in my heart.
"Big, big thank you to everyone. In the end we had the better car because we were the better team. Thank you really doesn't really describe enough what I feel."
Newey, who himself is reducing his F1 workload at Red Bull next season, paid tribute to team's departing star.
"Whenever Sebastian's been in the car he's been carrying all of our hopes, our ambitions," he said. "But we've always known that he's putting everything of himself into it as well. It's been a real privilege."