Sebastian Vettel pays tribute to 'hero' Michael Schumacher after Malaysia GP win
Ferrari's new ace following in "very, very large footsteps" laid by seven-time world champion
By Mike Wise
Last Updated: 17/02/16 12:56pm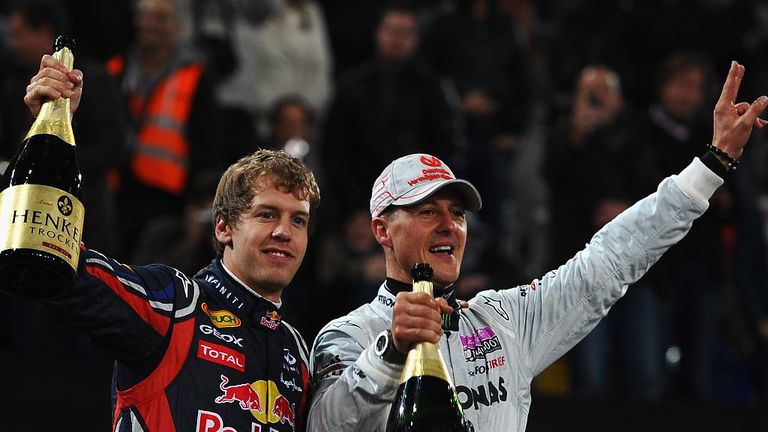 After winning the Malaysia GP, Sebastian Vettel was quick to admit his first victory for Ferrari was made all the more special by their association with his hero Michael Schumacher.
Vettel took the chequered flag on Sunday in what was just his second race for the Scuderia since joining from Red Bull. It took Schumacher seven grand prix to win in 1996 after he joined Ferrari from Benetton.
"It feels incredible," the German said at Sepang. "To see the guys when I was on the podium, to look down, it was an incredible atmosphere. I can only recall from the victories Fernando [Alonso] had with Ferrari and recall especially the victories Michael celebrated with the team - I think there were one or two - it's incredible. To become part of that team is something special."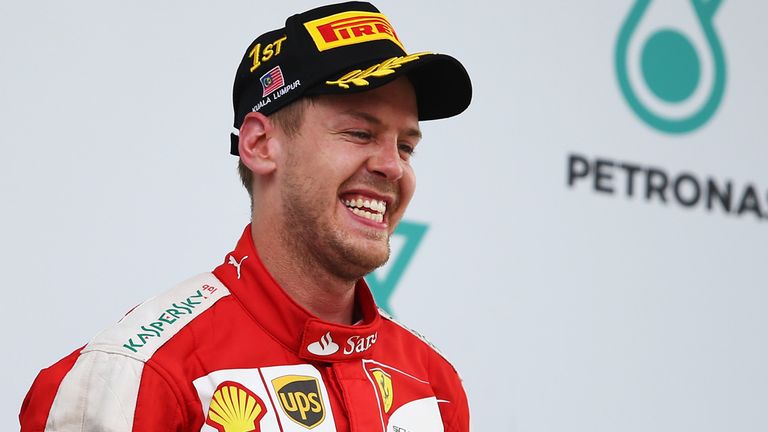 Prior to joining this season, Vettel said the last time he visited Maranello was "as a young kid watching Michael over the fence driving around in the Ferrari.
"Now I'm driving that very red car. It's incredible."
The 27-year-old added: "When I grew up, Michael was my hero and for all of us - and I speak for all of the kids at the go-kart track at the time in Germany - we were looking up to him and when he turned up every year and to look after us a little bit, it made our lives.
"So, that's why I think today... I probably don't understand yet how special it is. Very, very emotional."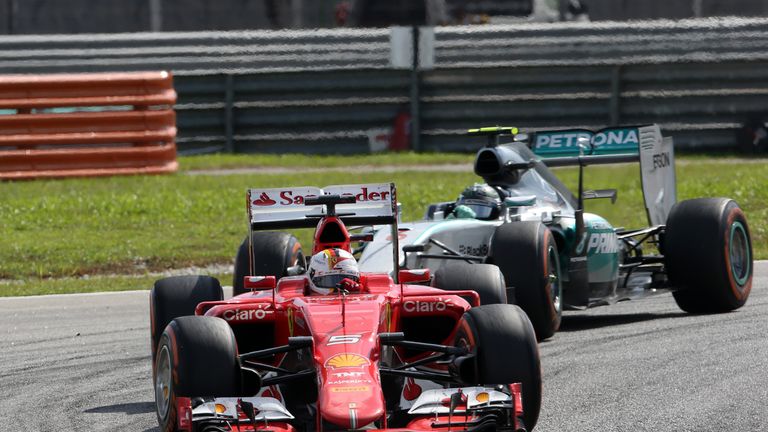 Schumacher became the sport's most successful driver at Ferrari, winning a total of 91 races and seven world titles before finally retiring at the end of 2012.
However, the 46-year-old is now recovering from serious head injuries sustained in a skiing accident in December 2013.
That Vettel, a four-time champion, has won so early in the season has inevitably led to talk of a title challenge, something Schumacher couldn't manage 19 years ago, although he did finish third overall with three wins.
Schumacher went on to score 72 victories with Ferrari and took the title five years running between 2000 and 2004.
"I don't think his car in '96 was as good as our car this year and I think if we could get anywhere close to – and I'm speaking for the whole team, I'm speaking for both drivers - if we could get anywhere close to the victories he had with Ferrari then we'd be in a very, very good place," Vettel added.
"Yeah, very, very large footsteps - but the target is not to fill those, the target is ideally to leave some new ones."