Sebastian Vettel says victory in the Bahrain GP is possible
Ferrari star fourth fastest in second practice; Vettel later cleared by stewards after Perez collision
By Mike Wise at Bahrain International Circuit
Last Updated: 21/04/15 11:59am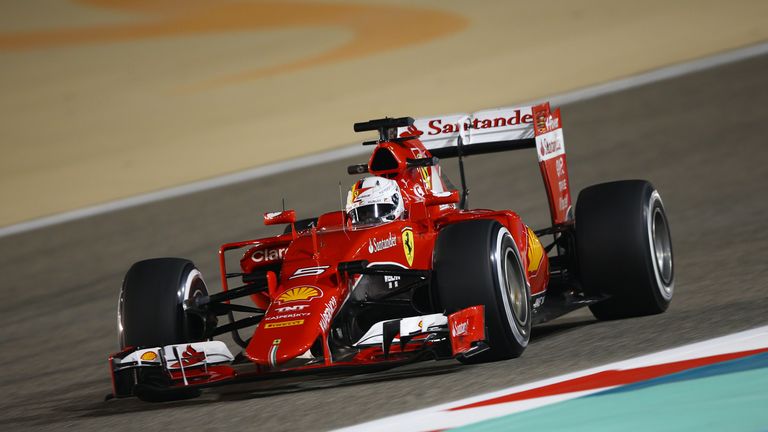 Sebastian Vettel says victory is possible in the Bahrain GP, even though Mercedes set the pace as expected in Friday evening's practice session.
Vettel ended P2 fourth fastest overall behind Ferrari team-mate Kimi Raikkonen and the Silver Arrows of Nico Rosberg and Lewis Hamilton, who had respectively been 15th and 16th in P1 earlier.
Raikkonen and Vettel ran 1-2 in first practice but normal service was resumed under floodlights and in conditions more representative of qualifying and the race.
The gap between pacesetter Rosberg and Raikkonen was around 0.5s – about the same as it was between Mercedes and Ferrari at the same stage in China last weekend – with the red cars also showing impressive long-run pace once more.
Asked whether a second victory shouldn't be ruled out, Malaysian GP winner Vettel told Sky Sports News HQ: "It's always possible. I think it's most important that we feel good inside the car and then we have a good platform to work from. Obviously now overnight we try and improve and go from there."
The pattern so far this season has been for Mercedes to hold an advantage in terms of outright pace, but for Ferrari to show comparable speed during races.
Of his qualifying practice run, Vettel said: "My last lap, my last flying lap, was not perfect. Up to the last corner maybe it was but nevertheless I think it looks pretty close.
"But we know that Mercedes is turning up their engines for qualy so I'm sure they are still a bit ahead. The closer we can get, though, the better it is."
Vettel's success in Malaysia was down to the superior tyre management of Ferrari's SF15-T in the extreme heat at Sepang.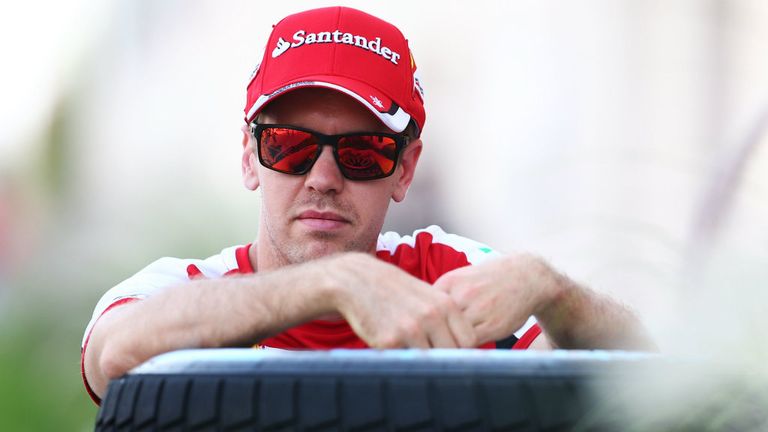 That advantage will be negated by Sunday's twilight race start, although the four-times champion said that Ferrari's aim was to challenge in all conditions.    
"In the end it doesn't matter. In the end we need to be quick with whatever conditions we have. China was a lot cooler and I don't think we were slow," Vettel said.
"Also, you need to understand that Mercedes has a strong package and it doesn't just disappear. I think if we can be another step closer for this weekend overall then it's already a big success."
Meanwhile, Vettel was cleared by stewards after he and Sergio Perez collided at Turn One.
The front wing of the German's car was damaged in the incident, although he later accepted the blame and visited Force India's pit to try and apologise.
"I was just a little too deep into the corner," Vettel added. "He clipped my front wing and I wanted to go and see Sergio but he was still in the car.
"It was a shame to lose out and lose some track time but nevertheless it was a good day for us."