Fernando Alonso vows to stay at McLaren for 2016 and 2017
Spaniard also reveals intense dialogue with Honda over Japanese GP weekend
By Pete Gill and James Galloway
Last Updated: 08/10/15 3:54pm
Fernando Alonso has delivered an unequivocal promise he will honour the full term of his three-year deal with McLaren.
Following a warning from Alonso's manager Flavio Briatore that he could walk away from F1 unless McLaren delivered him a winning car, the two-time world champion's angry outbursts disparaging the team's lack of pace during the Japanese GP fuelled the flames of speculation that the Spaniard could quit McLaren at the end of 2015.
Despite the driver posting a series of post-race tweets apparently confirming his commitment, Alonso's name was then conspicuous by its absence when McLaren announced last week Jenson Button had been retained for next year.
But Alonso - whose previous stint at McLaren ended after just a single year - has now categorically confirmed he will also stay.
Asked to definitively state that he would be a McLaren driver in 2016, Alonso replied: "Yes, of course - and in 2017."
Alonso quit Ferrari at the end of 2014 in the belief that McLaren's eagerly-anticipated reunion with Honda offered him the best possible route to a third world championship. But the partnership - and Honda in particular - has instead endured a torrid season with Alonso finishing in the points on just two occasions. However, the 34-year-old insists that his faith in Honda remains undimmed.
"The most important thing of the Suzuka weekend was on Wednesday when I visited the Sakura factory and I saw the engine programme for next year," Alonso added.
"We had very long meetings and we went through all the difficulties that we are facing right now and all the possible solutions we want for next year. So that was the most important part of the weekend and the message was important.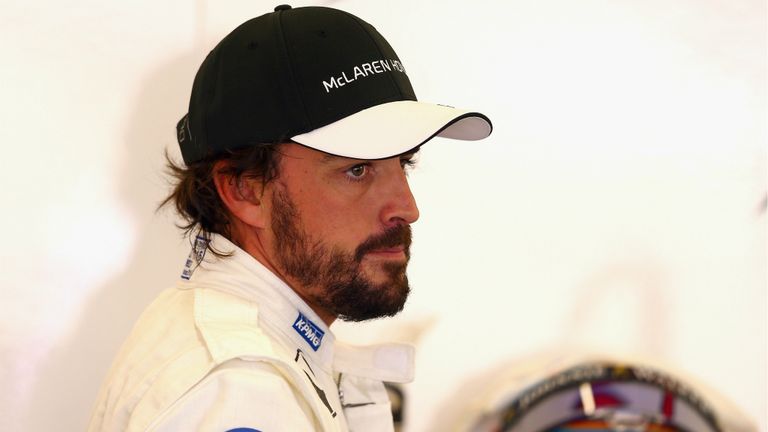 "Those were very, very clear and were much clearer than Sunday. On Sunday it was just the frustration of racing and the competition against the others. Nothing new - we know where we are lacking and we identify the problems.
"The important thing is to go forward and be positive for next year."
Alonso will have access to an upgraded Honda engine for this weekend's Russian GP - although will likely start from the back row of the grid as a result of penalties incurred for the change.
Don't miss Sky Sports F1's live weekend-long coverage of the 2015 Russian Grand Prix. Our race-day show begins at 10.30am on Sunday, with lights out at 12 noon. Watch the Russian GP for £6.99 with NOW TV