Fernando Alonso sunbathing image was funny, says Ron Dennis
"There's nothing wrong with a bit of humour," insists McLaren boss
By James Galloway
Last Updated: 17/12/15 1:09pm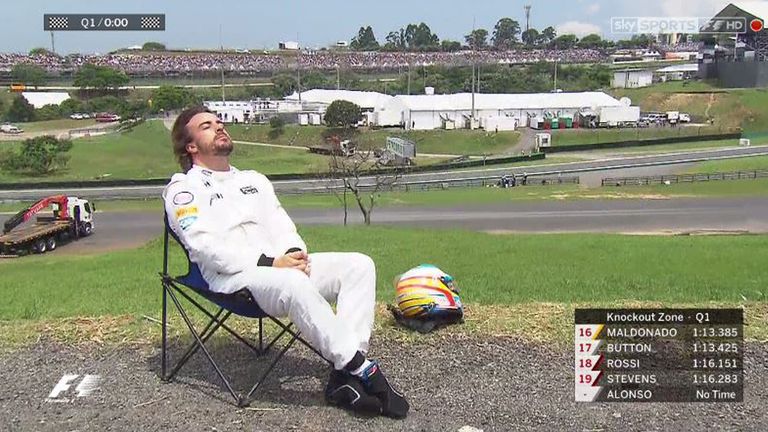 Ron Dennis says he saw the funny side of Fernando Alonso sunbathing at the Brazilian GP, despite one of 2015's most memorable moments coming after another breakdown of McLaren's car.
Pictures of Alonso sitting in a deckchair at the side of the Interlagos track during qualifying last month quickly went viral on social media with #PlacesAlonsoWouldRatherBe trending on Twitter as the image of the sun-seeking Spaniard was cropped into numerous different scenes. 
The image is one of many that has come to define McLaren's wretched 2015, which they finished in ninth place in the Constructors' Championship, but Dennis, McLaren's chairman, insists he had no problem with it.
"I chuckled to myself, to be honest," Dennis told F1's official website. "All work and no play makes Jack a dull boy. There's nothing wrong with a bit of humour.
"And Fernando is as hard-working as he is talented, be in no doubt of that. He's matured enormously since he last drove for us, eight years ago, and he's now one of the most complete drivers I've ever had the privilege of working with.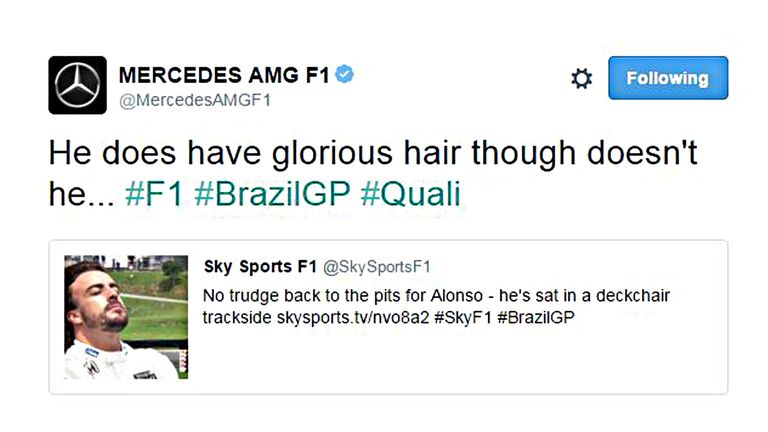 "He has what I often refer to as the four e's that all racing drivers should aspire to cultivate: energy, enthusiasm, expertise and experience."
Having grown disenchanted with Ferrari following five years at Maranello in which he twice missed out on the world title in the final race, two-time champion Alonso rarely even finished in the points in his first season back at McLaren as the team's Honda-powered MP4-30 proved both uncompetitive and unreliable.
Although the likelihood of Alonso seeing out his three-year contract at Woking continues to be the source of media debate, Dennis says that the Spaniard was fully aware of the challenge ahead when he rejoined the team last winter - and remains as enthusiastic as ever to help them turn the situation around and reap the eventual rewards.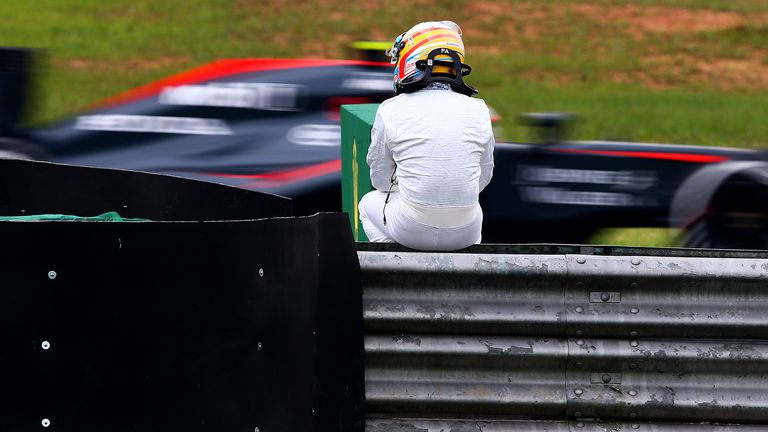 "Fernando's contract is of three years' duration - no performance clauses, no nothing," Dennis said.
"He always knew that 2015 would be a learning year. He knows equally well that, together with Honda, we'll make big improvements. So he joined us with open eyes.
"Together with the expertise and experience he's cultivated over the past 15 years spent racing in Formula One, he still bristles with energy and enthusiasm. He's had better years than 2015, obviously; but he knows that great years lie ahead of him, with McLaren-Honda."