Johnny Herbert
Expert Analyst
'Fernando Alonso should retire', says Sky Sports F1's Johnny Herbert
Sky F1 pundit believes the Spaniard has lost motivation and some of his raw pace and ability
Last Updated: 02/04/16 3:19pm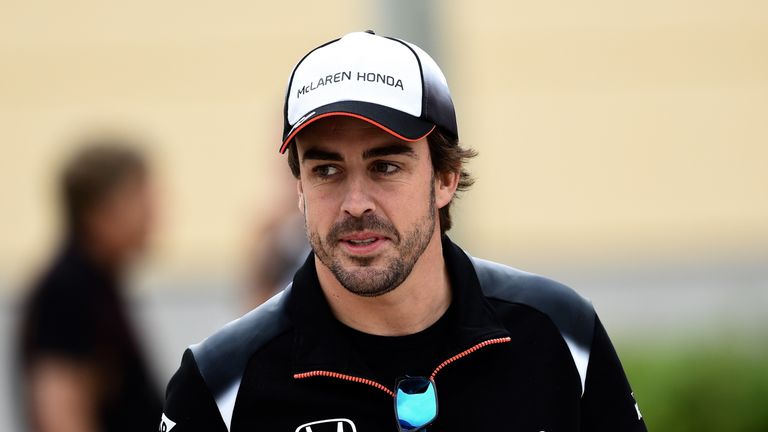 Sky F1 pundit Johnny Herbert believes it is time for Fernando Alonso to retire and the Spaniard shouldn't return from his medically enforced break in Bahrain.
The two-time world champion was stopped from competing in the desert race as the chest injuries he suffered during his horrific crash at the season-opening Australian GP had not sufficiently healed.
Herbert feels the accident was another sign of Alonso's abilities deteriorating.
"I don't think Fernando should come back," Herbert said. "The reason why I say that with the Fernando at the top of his game, and the last time we saw that was probably in 2011-12 at Ferrari, you could always sense there was a real urgency, particularly in his qualifying laps, he was right on the edge.
"I know things have changed as far as the cars are concerned, but as far as performance is concerned we haven't seen this two-time world champion that everyone says is the best. I don't see it. And we haven't seen domination at McLaren and Jenson [Button] has done a better job.
"He's commented that he'd be happy to leave F1 with two world championships - that is a man who has not just given up the chance of winning another, but that effectively is giving up on racing."
Bahrain GP TV times and how you can watch it on Sky Sports
Herbert was amazed that Alonso did not fight harder to drive in Bahrain after the doctors declared him unfit.
"He doesn't like these new cars which is another reason for him to quit," the Sky Sports F1 pundit said.
"He had the incident in Barcelona and he didn't go racing, but when a driver has an accident usually they want to get back in the car - when I crashed I told everyone I wanted to get back in the car. But even with his crash in Australia we still didn't get that.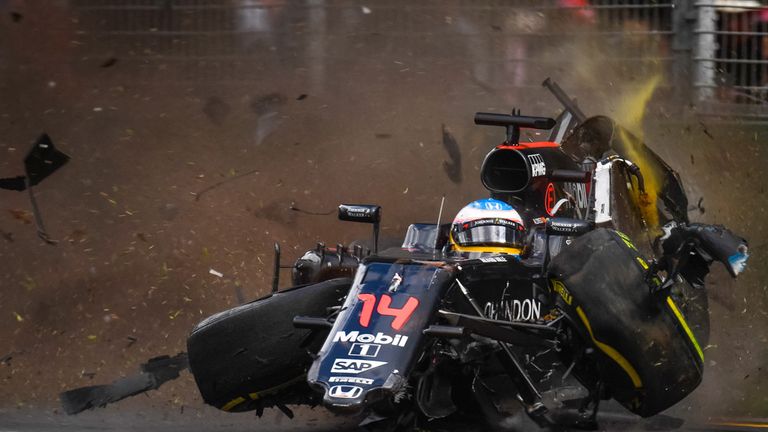 "If it was a race-winning car and possibly there was a world championship at stake I think he would be in the car. You always find a way, just like Niki Lauda did after his burns in 1976.
"He seems to be out of motivation and all these elements add to the performances you don't expect of a two-time world champion.
"We don't see that passion from him to want to drive and push himself to the limit when he is in an F1 car. That is another part of his armour that seems to be lacking at the minute.
"He still has a good racing brain and knows where to put the car, but he doesn't have the pace.
"The mistake we saw in Australia was an error on his side. One incident that flashes before my mind is how similar it was to the Michael Schumacher-Jean-Eric Vergne incident in Singapore.
"I know personally you get to a certain point in your career and you start to go downhill. You can be at the top of your game for a long time, but there will be a drop off.
"The things he says, the things that have happened on track, his qualifying pace, and that error in Australia, to me they say it is time for him to hang up his helmet."