Fernando Alonso bemoans 'fake' overtakes & backs 2017 rules
Spaniard cites Imola 2005-6 as showing overtaking is not always best
By James Galloway
Last Updated: 19/05/16 11:29am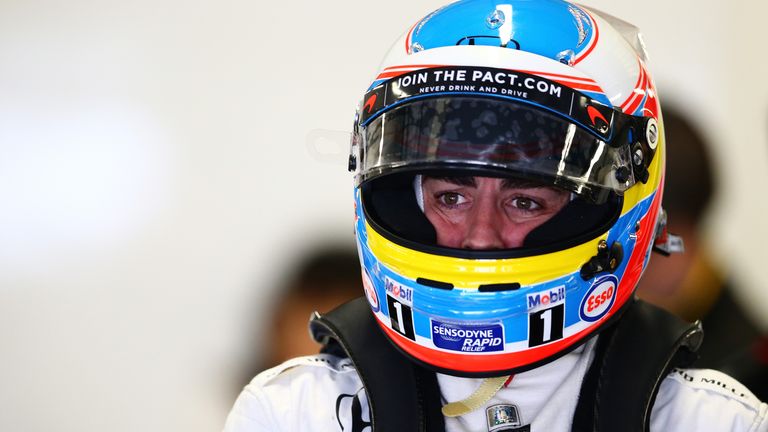 Fernando Alonso claims "artificial" overtaking moves do nothing to help the F1 spectacle and the sport can only benefit from faster, more demanding cars in 2017.
Debate continues to swirl over how next season's shake-up of aerodynamic and tyre rules, which have now been published by the FIA, will affect the racing amid concerns from critics that overtaking will decrease as downforce levels increase.
McLaren's Alonso has backed the changes and argued that two classic races from the mid-2000s prove more overtaking is not necessarily's F1 silver bullet. 
"It's going in the right direction, we need to make the cars faster and the cars better," said the two-time world champion.
"We have been remembering for the last week the race in Imola in [April] 2005 with Michael Schumacher and me. And in 2006 with the opposite result. Very interesting races, but there were three or four overtakes in the whole race and it's considered one of the best shows.
What will F1 2017 look like?
Wider cars
Wider tyres
Faster lap times by up to five seconds
More durable tyres
Heavier cars
"So I don't think we need to put that attention on the overtaking and following cars because before it was as difficult as it is now - or even more - and the races were great. We just need the fastest cars to produce a good show.
"We need to put some noise in the cars, some good battles, and the big names fighting for the championships. That will improve the show."
Whereas last month's Chinese GP featured 128 overtaking moves, the San Marino GPs of 2005 and 2006 - where the memorable Alonso-Schumacher duels took place - are estimated to have featured fewer than 10 on-track passes in total with none of them for the lead.
In the 2005 race, Alonso and Schumacher spent the final 10 laps within half a second of each other, but the Spaniard was not overtaken and won by just 0.215 seconds.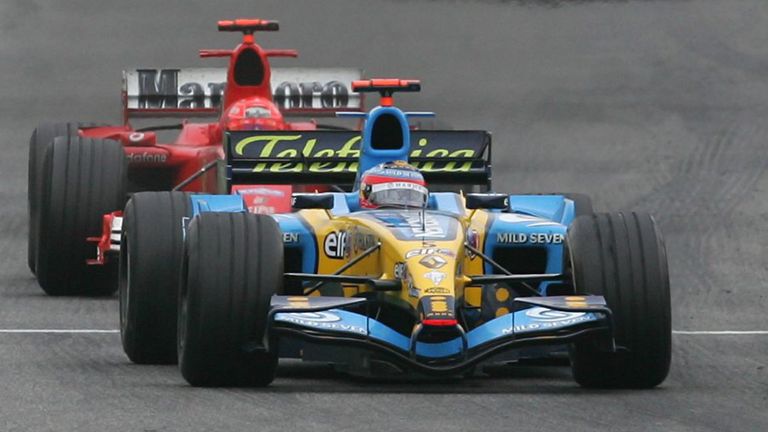 That race took place during the Bridgestone-Michelin tyre war, when the two companies strove to make their compounds as fast and durable as possible, but in recent years F1 has charged sole supplier Pirelli with making rubber which degrades faster. As a result, there is a bigger performance difference between old and new tyres.
"Definitely in these days it's very possible that the car that is running 16th or 17th can overtake a Mercedes," Alonso said. "With new tyres out of the pit lane you overtake them and you pull away - and that's difficult to explain to the people in front of the television.
Boullier: 2017 rules will help F1
"The overtaking [moves] are not probably as real as they were before. You don't need to be inspired by something to do the overtaking or to choose the right moment in the right place. If it's not in this corner, you wait for another corner and you pass because they are five seconds slower."
He added: "We don't need to put the finger on one thing to improve the show because when we were having those races with two or three overtakings, we were asking for more to improve the show. So it's a constant need of creating news or changing Formula 1 to improve. As it is now, sometimes it is a little too artificial and the cars are too slow."