Red Bull rule out signing Fernando Alonso by vowing Max Verstappen and Daniel Ricciardo will stay
Horner reveals neither Verstappen nor Ricciardo have opt-out clauses in their contracts and "no room at the inn" for Alonso
By Pete Gill in Baku and James Galloway
Last Updated: 06/07/17 4:57pm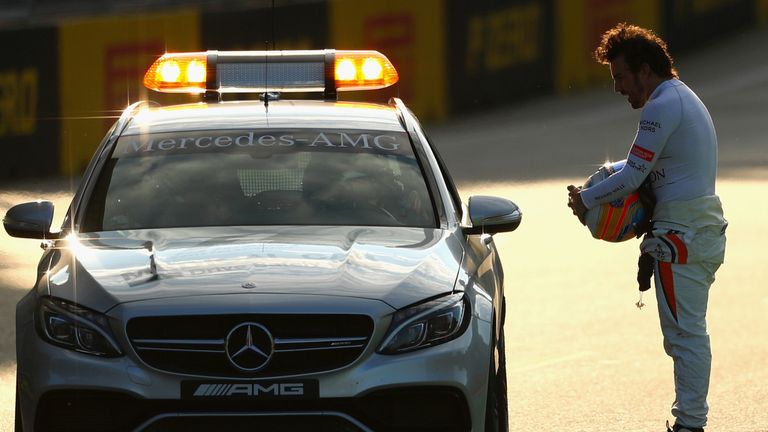 Red Bull boss Christian Horner has ruled out either Daniel Ricciardo or Max Verstappen leaving the team at the end of 2017 and closed the door on Fernando Alonso joining the former world champions.
The McLaren driver is out of contract for next season and told Sky Sports ahead of the Azerbaijan GP that "I know there are even more [driver] movements than probably we all know and there are some teams we think are set for next year [but] I don't think it's so clear that they are 100 per cent confirmed".
The Spaniard's cryptic remarks were interpreted as a suggestion that either or both Verstappen and Ricciardo, potential targets for Ferrari if Kimi Raikkonen leaves, could have similar exit clauses in their contracts to the performance-related release which enabled Sebastian Vettel to leave Red Bull for Ferrari two years ago.
But Horner is adamant both of his drivers' contracts are watertight for 2018.
"There is no doubt in my mind or anyone in the team's mind that they're not part of the team next year," Horner told Sky Sports F1. "The only driver who had a clause was Mr Vettel. We're very happy with the drivers and they just want to go quicker.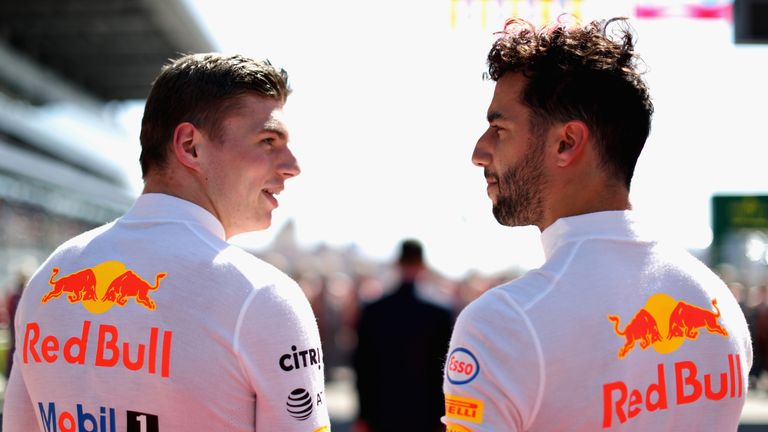 "They are on junior driver contracts whereas Seb was able to renegotiate after his second world championship which had a bit of performance in it which gave him the trigger when Fernando made his move from Ferrari. These drivers don't have that trigger."
No way in for Alonso at Red Bull
Speaking to Sky Sports News HQ's Craig Slater in Baku, Alonso stressed: "I want to win next year and I don't want to gamble too much in any decision, I want to be more or less safe in wherever I go for."
On that basis, the two-time world champion could only have three potential destinations in mind - Red Bull, Mercedes and Ferrari. While Red Bull are yet to win this year, this weekend's race marks the first anniversary of the last occasion when a driver - Sergio Perez of Force India - outside of F1's 'big three' finished on the podium.
But according to Horner, the door is closed to the Spaniard at Red Bull.
"We don't have space. It's a shame to see Fernando in the lack of competitive situation he is in but there is no room at the inn within Red Bull."
But how will Red Bull themselves win again?
Red Bull's own ambitions of returning to the winners' enclosure are currently critically handicapped by their Renault engine, reckoned to be lagging substantially behind the field-leading units of Ferrari and Mercedes.
The former world champions, who reigned supreme over the sport prior to the advent of F1's new hybrid-power era, are further saddled by their status as a customer team, a disadvantage neither Ferrari nor Mercedes are affected by.
When facing a similar predicament two years ago, Red Bull's hierarchy repeatedly threatened to quit F1 unless they could source a competitive engine, before eventually patching up their differences with Renault and extending a deal which now runs to the end of 2018.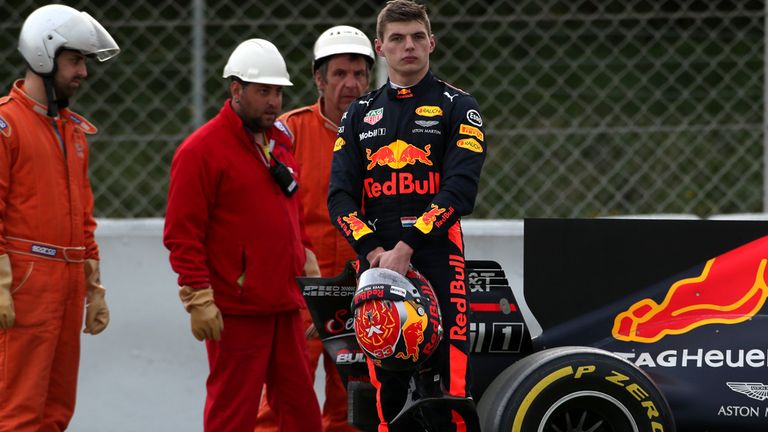 F1's current engine format is set to remain in place until 2020 but discussions are underway to determine how the sport's next generation of engines should be - with Red Bull among those arguing that they should be cheaper, far less complicated and viable for an independent supplier to produce.
Horner says Red Bull await with interest the outcome of those discussions.
"Dietrich Mateschitz [Red Bull's co-owner] is a competitive guy and he wants the team to be in a competitive position as soon as possible," said Horner. "It's frustrating because of the regulations the way they are that the engine plays such a key role in that.
"What's in the pipeline, even in the intervening period, with what the Renault guys are doing, we are absolutely hopeful that the gap will be reduced.
"We've got a contract [with F1] like I think every other team until 2020. I think what Red Bull's position is it wants to stay, wants to be competitive and wants to race.
"We're waiting with keen interest on what is the philosophy with the engine going forwards, what is the philosophy of Formula 1, what do Liberty want to do with Formula 1. It's a really interesting part of F1's history at the moment as to how things are going to evolve."
Comment below to get involved in the debate, but please adhere to our House Rules. If you wish to report any comment, simply click on the down arrow next to the offending comment and click 'Report'.