Fernando Alonso's Ferrari doubts started in 2013 & he asked to quit in September
McLaren-bound Spaniard suggests he had informal agreement with ex-Present Montezemolo to quit if 2014 didn't work out; "I stop as a Ferrari driver, but from Monday I'm a Ferrari supporter," he adds
By James Galloway
Last Updated: 24/11/14 3:16pm
Fernando Alonso has revealed he informed Ferrari of his desire to quit the team in September, with the Spaniard admitting he had doubts over the underperforming team's likely competitiveness in F1's new turbo era last year.
F1's biggest open secret was finally officially confirmed in Abu Dhabi as Thursday as Ferrari made separate announcements to confirm Alonso's departure after five seasons and the 2015 arrival of Sebastian Vettel as the Spaniard's replacement.
Alonso, whose expected return to McLaren is set to be announced next month, still had two seasons to run on the five-year deal he signed back in 2011 and, in the wake of Thursday's announcements, was able to explain for the first time the reasoning behind his decision to terminate his contract early.
The 33-year-old admitted that talks with the team about quitting first happened last year – when he was briefly linked to Red Bull and McLaren following a public rebuke for his criticisms of the 2013 car from then President Luca di Montezemolo – and he finally decided at the end of this September that the time was right to go.
"I felt it was the time to find new projects and new motivation. It was not an easy decision to make. I was in talks even last year, to be honest," Alonso said in the Drivers' Press Conference ahead of the season finale at the Yas Marina circuit.
"We waited for this year, for the new car, the new turbo era etcetera and this year I felt around summer time, September, that it was time to move and I take the decision. Only time will tell if it's a good one or bad one."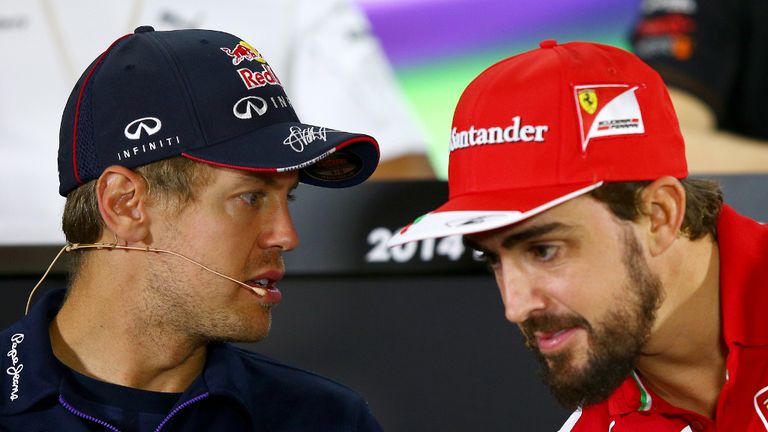 Ferrari are currently on their longest run without a race victory for 20 years – 32 races – and set to finish outside the top three in the Constructors' Championship for just the second time in that same period.
With two-times champion Alonso's own personal title drought already stretching back eight years, the perception has been that the Spaniard, who turned 33 this year, is not willing to wait any longer for a championship-winning package.
Indeed, Alonso disclosed he had an informal agreement with ex-President Montezemolo that he could leave at the end of this season if 2014 showed no improvement on last season. He insists the eventual split has been amicable, despite speculation of ructions behind the scenes.
"It was not a special moment of the year that I opened the eyes," he said when asked what was the trigger for his decision to negotiate an early exit.
"As I said, last year I had some doubts about 2014. I knew that it was a big change of regulations so I thought that it was the best thing to check how the 2014 new turbo era was going for Ferrari. I had a very close relationship with President Montezemolo, we talked every week, and we more or less agreed that if this year we were not competitive again maybe I could think on other options.
"When I arrived at the summer break and said maybe it's time to sit with the President and say if it's for them, it's okay, I would like to go. I need to thank so much Ferrari because they could say no, but they understood it was best for the two parts. This is again a true sign of respect and love for this team and they showed me also respect on that."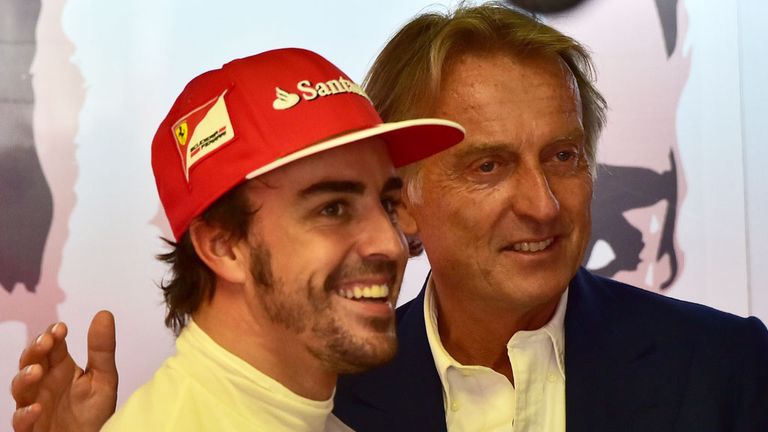 Alonso also confirmed speculation that surfaced earlier in the season that the possibility of extending his stay at Maranello had initially been discussed. However, amid a season of on-track underperformance and off-track turmoil at Ferrari in which their Team Principal, President and, now, erstwhile star driver have all departed, Alonso conceded there were certain plans that "I didn't agree so much" with.
"The thing is a little bit longer than what I explained. We tried to see what was the best possibility," he said of the decision-making process.
"In fact, renewing the contract was a possibility in the first couple of months of the year - to extend the contract until 2019. It was a little bit of things going on during the year, but when you are inside, you see things and how the things are moving, which direction things are moving for the future, maybe you agree or don't agree and probably I didn't agree so much and in September I said maybe it was the best thing to say 'bye-bye' if it was possible."
With Alonso widely expected to return to McLaren for next season, the Spaniard was also asked if he had another deal aleady in place when he made his request to Ferrari to leave.

"If I had something in September? No," he insisted. "I had that decision [to leave], I have to be happy, I have to be motivated, I need to love what I'm doing and in September I felt that it was not the case. After that I started to look at some possibilities and I trust what I will have."
Sky Sports News HQ understands that a deal has already been concluded that will see the Spaniard return to the Woking outfit seven years after his bitter single campaign there.
But despite the prospect of driving for Ferrari's traditional arch-rival in 2015, and the fact his long-stated desire to win the world title with F1's most iconic team will remain unfulfilled, Alonso said: "I stop as a Ferrari driver, but from Monday I'm a Ferrari supporter."