Fernando Alonso 'could not recall the last 20 years of his life after testing crash'
Spaniard to miss season-opening Australian GP as he continues his recovery after being knocked out during accident at Barcelona
Last Updated: 29/03/15 7:14am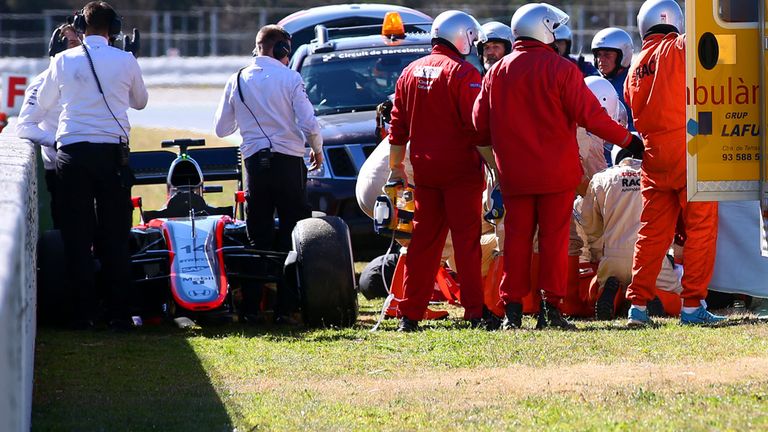 Fernando Alonso thought it was 1995 after being questioned by doctors following the concussion he sustained after a crash in testing in Barcelona, according to a Spanish news report.
"I'm Fernando, I'm in karts and want to become Formula 1 driver," Alonso told doctors, Le Pais newspaper claims.
The Spaniard, who made his F1 debut in 2001 before becoming the sport's youngest ever champion in 2005, also reportedly told doctors he remembered nothing of the crash at the Circuit de Catalunya.
Alonso will sit out the season-opening Australian GP after receiving medical advice and will be replaced by Kevin Magnussen.
Doctors warned Alonso of the dangers of second-impact syndrome - a second concussion occurring when the effects of the first are still subsiding, potentially resulting in severe brain injuries or even death.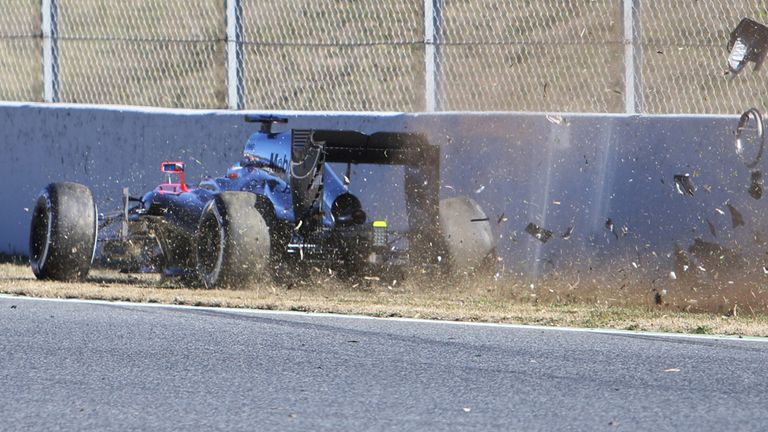 On Twitter, Alonso said: "It will be tough not to be in Australia, but I understand the recommendations. A second impact in less than 21 days "NO" #countdownMalaysia."
A McLaren statement said: "Fernando's doctors acknowledge he feels fit and well, and he regards himself as ready to race.
"That being the case they are comfortable with the fact he has already recommenced physical training, with a view to preparing for a return to the cockpit of his McLaren-Honda car for the Malaysian Grand Prix meeting on March 27, 28 and 29.
"Indeed, his doctors are supportive of that ambition, satisfied as they are that he sustained no damage whatsoever during his testing accident on February 22."
The two-time world champion returned to McLaren this season after five years with Ferrari.