Fernando Alonso says 'nothing has changed' at Ferrari since he left
McLaren driver tells Sky Sports he was right to quit the Scuderia despite his former team's podium run; Predicts McLaren will score their first 2015 points in Monaco and end season close to podium
By Pete Gill
Last Updated: 19/05/15 1:43pm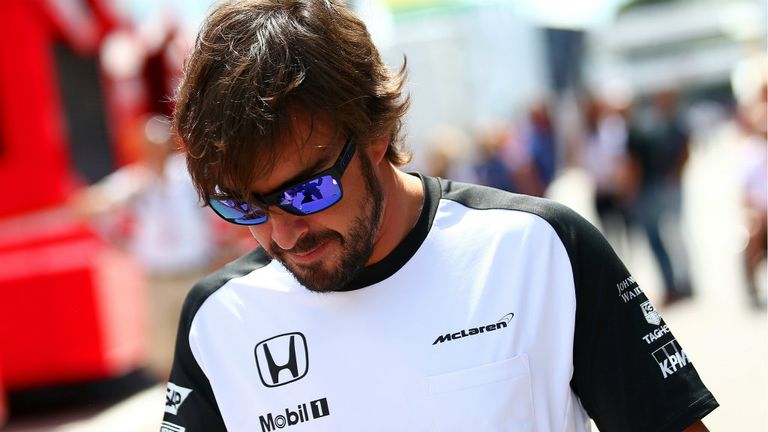 Fernando Alonso believes the size of Mercedes' win in the Spanish GP has vindicated his decision to move to McLaren, saying "nothing has changed" at Ferrari.
After five frustrating seasons with the Scuderia, Alonso quit Ferrari at the end of last season to reunite with McLaren ahead of their remarriage to Honda. The new alliance has yet to score a point in five races this term but Alonso is adamant that he was right to gamble on the new partnership coming good after 'losing faith' with Ferrari.
"I am very happy with the move," the two-time title winner told Sky Sports News HQ. "I was in the Ferrari last year half a minute, a minute behind Mercedes and on Sunday they were 43 seconds behind in Barcelona. Nothing has changed – and that is one of the reasons why l moved. I saw nothing change for five years and l didn't want a sixth or seventh."
The tenor of Alonso's remarks echo the comments of former Ferrari president Luca di Montezemolo who opined last week that, rather than progressing relative to Mercedes, the team were only scoring podiums this season because their rivals had fallen backwards.
"I honestly think they [Ferrari] have been a bit lucky: This year, apart from Mercedes, they have no other rivals," Di Montezemolo said.
"Williams has not improved and Red Bull has imploded and McLaren are in crisis. In short, Ferrari starts every race with a podium in its pocket. But luck is useless if you don't take advantage of it."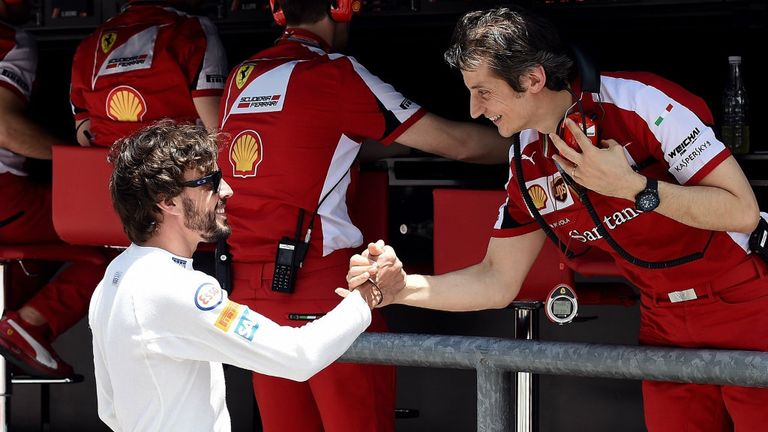 McLaren, though, have bristled at the notion that they are in crisis, with the team publicly insistent that their early-season struggles were to be expected while Honda adapt to F1's new turbo era and progress is being made.
After both of the team's cars reached Q2 in qualifying in Barcelona before struggling on race day, Alonso, whose stoicism in the face of McLaren-Honda's adversity has been exemplary, is confident that the team will make a breakthrough into the points in two weeks' time around the mean streets of F1's showpiece event.
"l am very fully motivated. If we can be competitive soon it will taste sweet because we have started from zero and I think we will get points in Monaco," he predicted. "From now on we will be on the limit for tenth places for the next two or three races. Hopefully after Canada and Austria we will be more secure – seventh l hope. That is the target.
"In the final part of the championship, even if l am optimistic, hopefully we will be close to the podium."
According to Alonso, speaking at a Johnnie Walker sponsorship event promoting safe driving, McLaren's race simulations predicted he was on course to finish ninth in Sunday's race at the Circuit de Catalunya before a freak occurrences resulted in his brakes spectacularly overheating
"It was very unlucky," said Alonso. "If l tried it one million times l wouldn't get a tear off from a visor into a brake duct again.
"But maybe it is better to have these things now when we are uncompetitive rather than when we are fighting for the podium."