Felipe Massa to quit F1 at end of 2016 season
Williams driver announces retirement after 14 years in F1
By Pete Gill at Monza and James Galloway
Last Updated: 05/09/16 9:07am
Felipe Massa will leave Formula 1 at the end of the season after the Williams driver announced his retirement.
The Brazilian, 35, will call time on a 14-year career in F1 that has seen him win 11 Grands Prix and finish on the podium on 41 occasions.
"This will be my last season in F1," an emotional Massa told a packed news conference at Monza on Thursday. 
Massa revealed he had taken the decision to quit "several months ago" and had not held talks with any teams - including Williams - about a deal for 2017. November's season-concluding Abu Dhabi GP is set to be his 250th and last race in the sport.
"I will enjoy my last eight races in F1 as much as I've always done," he added. "I just want to say thank you to everybody who is around me and who have followed me in my career."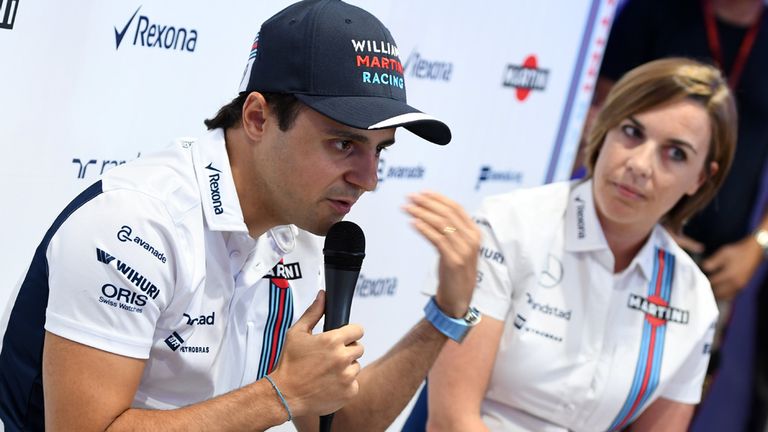 Massa added he chose the Italian GP as the place to make the announcement as it is where Michael Schumacher confirmed his 'first' F1 retirement 10 years ago, a decision which meant Massa stayed at Ferrari.
"Michael was a big feature on my career," he said. "I decided to do this here because of him."
The veteran has struggled this year, scoring just 39 points, and endured a torrid run of form. In the last eight races, he has collected just three points with a pair of tenth-placed finishes.
While team-mate Valtteri Bottas is expected to be retained for 2017, Massa's compatriot Felipe Nasr - whose candidature is underpinned by substantial sponsorship money - the favourite to replace him amid the diminishing likelihood Jenson Button will be attracted to the 'romance' of farewell swansong at Williams. 
Massa began his career with Sauber in 2002 before joining Ferrari four years later in 2006, where he achieved a career-high of second in the drivers' championship in 2008, missing out by a point to Lewis Hamilton.
"I am very proud to have raced in F1 for so long," Massa said. "I achieved a lot more than l expected. Even if l lost the championship by a point l am very proud of my career and what l have achieved."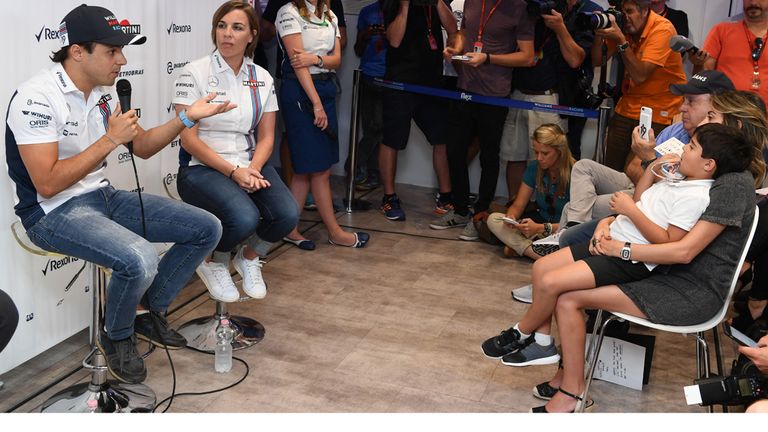 After eight seasons at Maranello, Massa joined Williams in 2014 and helped re-establish them as a podium-finishing force.
Claire Williams said: "It's a sad and emotional day. He's a true gentleman. We were a team in dire straits and were so lucky he came to join us. He's been a big part of the success we've had over the last three years."
Williams finished third in the Constructors' Championship in both 2014 and 2015 but are currently just fifth this season after being overtaken by Force India.