Debating Kimi Raikkonen: Has Ferrari's Iceman lost his fire?
The Sky F1 pundits have their say on Kimi Raikkonen and explain why, despite his poor results, both the Finn and the Scuderia are happy to continue...
Last Updated: 03/12/15 9:22am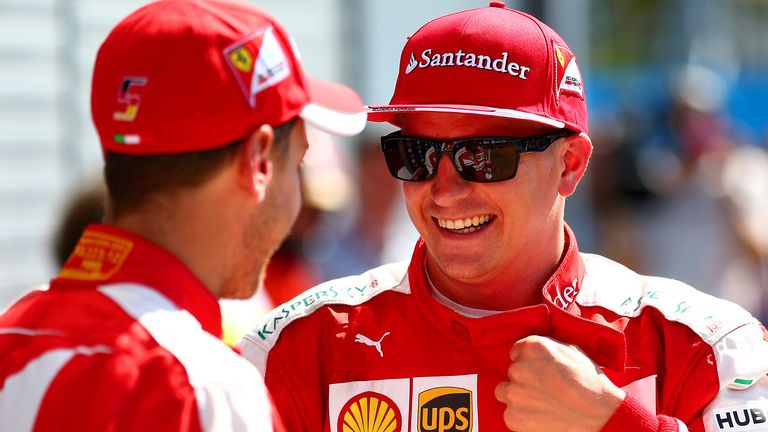 Kimi Raikkonen will partner Sebastian Vettel at Ferrari in 2016.
That much is known for certain. Less obvious is why the Scuderia, who announced Kimi's retention during the summer break, are so determined to keep on the former world champion after two underwhelming seasons. And just why is Raikkonen so keen to stay on after a humbling season alongside Vettel?
Sky F1 pundits Ted Kravitz, Damon Hill and Martin Brundle consider the Kimi dilemma...
Kimi has scored less than half of Ferrari's points in both 2014 and 2015? So what do Ferrari see in him? 
Ted Kravitz: "They see a team player, which is sometimes odd for people to hear because Kimi says so little. We observers sometimes don't think he's being a team player at all. But when you delve into it a little deeper, you realise that all the DNFs that he has to deal with and all the problems that are on his car, and all the test items that he gets landed with - a lot of the donkey work and a lot of the bad luck and the bad fortune - has landed on his shoulders. And he resolutely backs the team up. He's never bitched about it, never complained, never come out and thrown his toys out the pram.
"It's the gift of saying nothing - that when someone says 'Aren't you bitterly disappointed with another car failure?' he replies 'I dunno, it happens.' No-one expects him to get angry about it. The downside of that is that people think he doesn't care; of course he does, but he's protecting the team and he's a team player. I think that is the one crucial thing Ferrari appreciate about him." 
Martin Brundle: "What he brings is peace and quiet with Sebastian Vettel. Vettel had a season of bright young thing coming through with Daniel Ricciardo and it's the last thing he needs. He's got his position at Ferrari as lead man, Kimi's fast enough to make a contribution - a big name to be able to beat - and is politically neutral. Kimi's not a proactively aggressive person when he gets out of the car. So I would imagine they've taken the route of keeping their main man happy. They've got to fix their car rather than their driver line-up to an extent.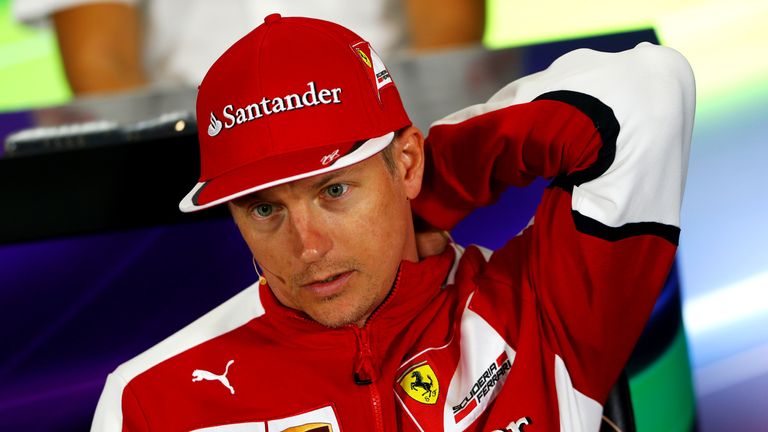 How should Kimi be perceived?
Damon Hill: "He bounced in and never did the middle formulas at all, he went straight into F1, and he seems to have always found it difficult to get the set-up right for his car. It seems to be a theme all the time: he's never quite happy with his car. But he's got so much mystique about him; he's got his own unique style and that's hugely popular. He's a huge star in those terms - as a driver who engages the fans.
"He can clearly do a fantastic job but he never seems happy at all with the job that he's doing. He went out for two years and then to come back and he seems…I worry about him, I have to be honest. I worry about what goes on in there [laughs]. But he seems to fit the Ferrari culture okay and they're content with him. He's pretty short on comments generally, which is perhaps a good thing."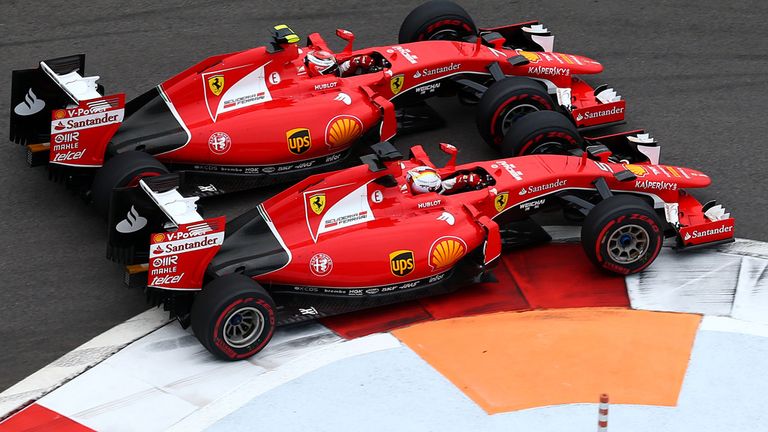 Ferrari have done this before haven't they - a superstar driver and a number two - but Kimi's a former world champion. Why would he be willing to play that role?
Martin Brundle: "I think he plays that role because he can't quite match Alonso or Vettel's speed these days. Whereas with Michael [Schumacher] that was a very defined role for Michael's team-mates. But they were clear number twos and whatever was said in their contracts, all the focus was on one driver. 
"It can create problems. If you look at McLaren and the fights they've had with Senna and Prost and Alonso and Hamilton - the idea of 'two bulls in one field' - Mercedes haven't quite got it because they've got a number one and a number one-and-a-half in their team. It's a consideration in a team when you've got other priorities: not to have that friction that's created with the two number ones status thing. In a way Ferrari have got the number one and number one-and-a-half, let's be honest.
"The problem they've got is if they've got a winning car and Vettel has a bad day or a reliability issue, you need the other guy to be there to win the race - and that's what Ferrari didn't always have before. When Michael didn't win with a dominant car, the other guy should always have won and hoovered up. That's what you ideally need."
"They should have that with Kimi but he's not quite there. When was he last on pole, 2008? It was always Alonso and it's always been Vettel that picked up the opportunities. Kimi was strong in that Lotus but they had a very special car at that time with these tyres; they had a car that was very benign on its tyres and you have to say that Raikkonen and [Romain] Grosjean could look incredible in those cars. They're both very good drivers but they're not superstars and other drivers would have gone very well in that car at that time."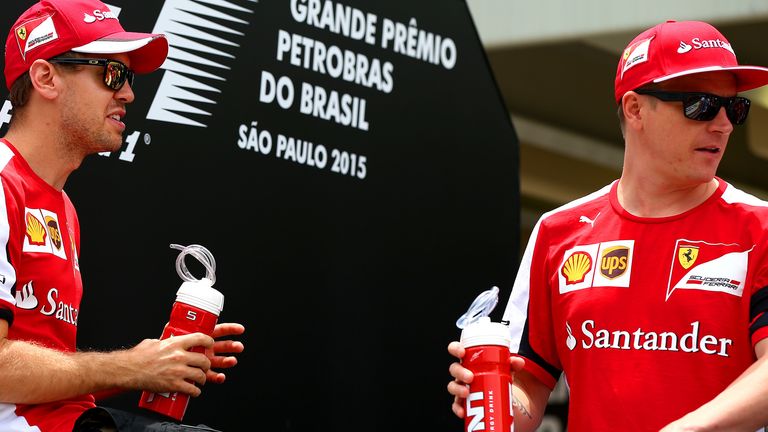 Is it a surprise that Kimi is happy to play a 'team role' at Ferrari?
Ted Kravitz: "Let's rewind the tape a little bit and remember why he came back into Formula 1 after rallying. He fell out of Formula 1 and went and drove rally cars for a while, and I remember it quite clearly when he came back with Lotus and said 'I just miss the racing and that's all I do it for. I miss the wheel-to-wheel stuff, I miss the fun of that'. I don't think there's anything else he much cares for in Formula 1; he doesn't do any sponsor work, he doesn't care for larking around with the other drivers; heaven knows he doesn't care about being famous for fame's sake. But what he does care about is the fun of racing and he has that. He's happy at Ferrari, he's still quick enough to qualify the car well. He's not a terrible driver by any means. He has been unlucky with his race results, certainly, and he's a couple of tenths off Vettel. But he was three tenths off Alonso consistently in qualifying.
Martin Brundle: "He's still relatively at the sharp end and who wouldn't want to be a Ferrari driver travelling the world, driving these beautiful cars and earning a chunk of change. What's the alternative when you're in your thirties? I'm in my 50s and I'd do it…and put up with the flak!"
Watch the Abu Dhabi GP live on Sky Sports F1. Race-show coverage begins at 11:30am on Sunday with lights out at 1pm. Watch all three days of the Abu Dhabi GP for £10.99 on NOW TV. No contract.