Kimi Raikkonen confident he remains as fast as before and Ferrari will come good
"We have to make big steps for next year," says Kimi amid restructure
By James Galloway
Last Updated: 07/08/14 9:12am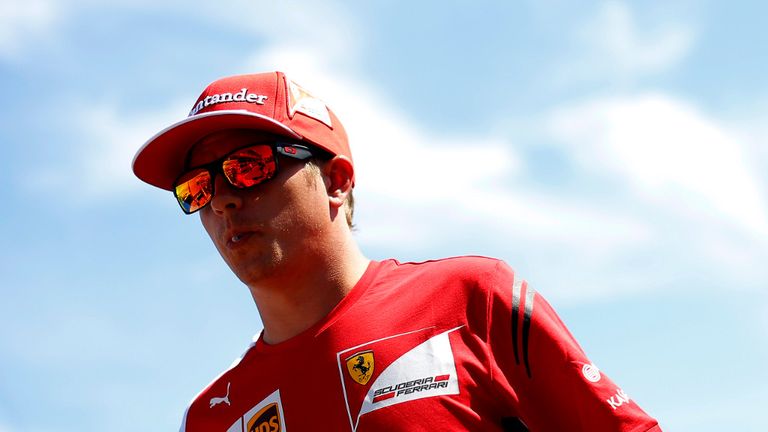 Kimi Raikkonen insists he has lost none of his speed since his winter return to Ferrari from Lotus despite his disappointing run of results and is confident that both he and the team can eventually return to race-winning ways.
Despite being tipped to provide Fernando Alonso with one of the sternest intra-team challenges of the Spaniard's career having been offered the chance to return to Maranello for 2014, Raikkonen has been dominated by his new team-mate since the start of the season in both qualifying and races.
While Alonso has twice finished on the podium and sits fourth in the Drivers' Championship on 115 points at the summer break, Raikkonen languishes in 12th place on just 27 points after struggling to marry his driving style to the underperforming F14 T.
With the sixth place he scored at the last race in Hungary amazingly representing the best result of the former World Champion's underwhelming season, Raikkonen is all too aware that the campaign has been a disappointment to date and there is a lot of ground to make up when the season resumes in Belgium later this month.
"It's been a hard first part of the year," the 34-year-old said. "I know I've not lost speed from last year, so it's been disappointing to fight against the issues and problems we've had.
"I hope the second part of the season will be much better than the first, but one slightly better day doesn't change an awful lot.
"It doesn't take away the mistakes, the things we have to improve, to make us work much better as a team.
"There are a lot of things that need to be done to make sure we are where we should be."
However, although Ferrari as a whole may not have won a race in 15 months and 25 races, Raikkonen believes that back at Maranello they are putting the pieces in place to return to the front of the field in 2015.
With new team boss Marco Marco Mattiacci overseeing a restructuring of the management structure and processes, which has already seen the head of their underperforming engine division Luca Marmorini depart, Raikkonen is confident the good days will return.
"We have to make big steps for next year, to keep improving things, and I know we have good plans," he said.
"We just have to go step by step to improve the issues we have and hopefully we can put things in the right order for me to be happy all the time with the car. That will then allow the team and myself to progress to where I feel we should be and to try to win races."