Kimi Raikkonen bemoans luck after Ferrari miss out on Hungary one-two
Raikkonen sure his 2015 results don't show the true story after MGU-K failure at Hungaroring; Kimi insists he would quit if he didn't think he was fast enough as doubts over his future continue
By James Galloway at the Hungaroring
Last Updated: 26/07/15 9:35pm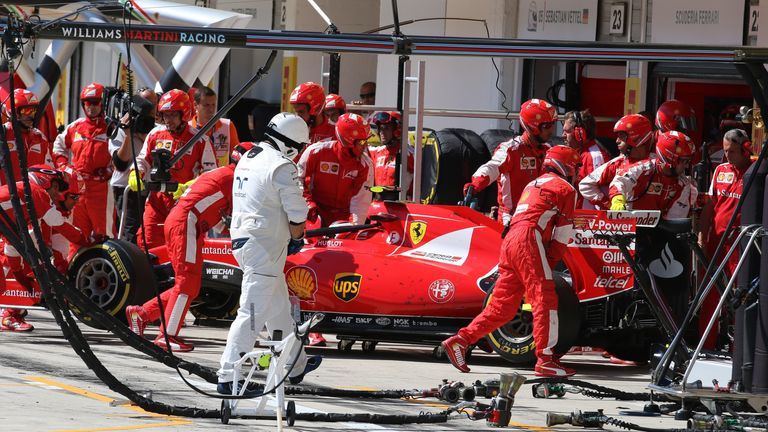 Kimi Raikkonen is adamant a change of luck is all he needs to start consistently producing strong results after suffering fresh disappointment in 2015 at the Hungarian Grand Prix.
Against all pre-race expectations, Ferrari found themselves on course for their first one-two finish in five years on Sunday as Sebastian Vettel and Raikkonen stormed past the front-row starting Mercedes' into Turn One and then pulled steadily away from Nico Rosberg.
Although Raikkonen increasingly lost touch with his team-mate, he held a 16-second lead over the lead Mercedes before his SF15-T started losing straight-line speed with 30 laps to go when an MGU-K problem struck. After the subsequent Safety Car period, Raikkonen quickly lost positions and soon pulled into retirement as further issues developed.
With Vettel staying at the front to secure his second win of the season, Raikkonen's season highlight remains his second-place finish from Bahrain in April – the 2007 world champion's only podium in 29 races since returning to Ferrari last season.
Speaking after his third retirement of the season, the 35-year-old was relatively philosophical about the situation but made clear he thought Ferrari deserved first and second places.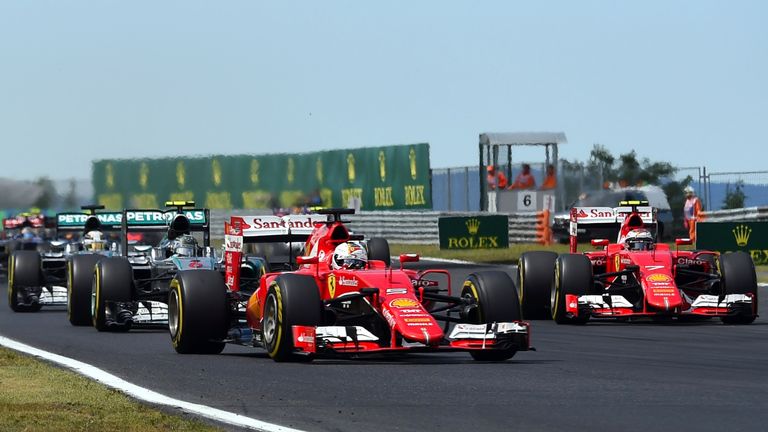 "I had so many disappointments and bad races that this is one more," Raikkonen insisted. "Obviously it would have been much greater for the team to have had a one-two.
"As a team we still won with Seb, so it's good for the team but it would have been quite easy to be one and two because we had quite easily the speed and everything was there, we just got undone by a problem with the car.
"It's unfortunate but it's part of racing. Sometimes when you have no luck you have no luck but we did the maximum that we could."
Although Hungary still represented one of Raikkonen's stronger performances of the season, the weekend is unlikely to dampen media speculation on F1's return from its three-week summer break that his Ferrari future is in increasing jeopardy.
According to reports in Italy, Ferrari's option on the Finn's services for 2016 expires on July 31 - although the Italian marque can delay their decision beyond then - with Williams' Valtteri Bottas thought to be the leading contender to replace him.
However, launching a staunch defence of his performances in 2015, Raikkonen insists he does still have the speed to justify another season at Maranello.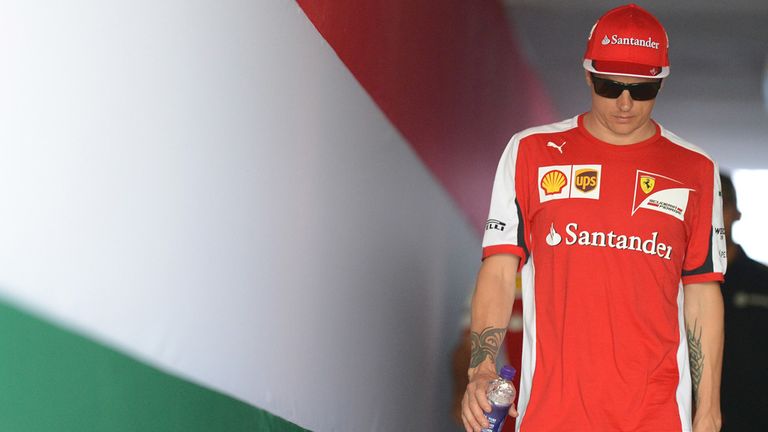 Put to him that it would be unfair for Ferrari's bosses to decide on his future over the summer break on the back of a DNF which was out of his control, Raikkonen replied: "It's not a question of being fair or not - it's not my decision, it's up to them and they will do what they want.
"Obviously it's disappointing today but, like I said before, I've had disappointments last year and this year. I'm sure this year we have had pretty good speed all the time and we have just kept having issues or mistakes here and there and that's not shown the real results.
"But if I didn't have the speed I would not be here. I know when to stop and if I didn't have the speed or passion to do it I wouldn't come here, I would stay home.
"It's been far away from a disaster like last year even with all the issues, problems and mistakes. So we will keep pushing and hopefully we will get a little bit luck. I'm sure we can do great results and great races but we have to make sure we don't have any issues."