Michael Schumacher still in a stable condition in hospital, reports his manager
F1 legend has been in a medically-induced coma since end of December
By Sky Sports Online
Last Updated: 17/01/14 5:45pm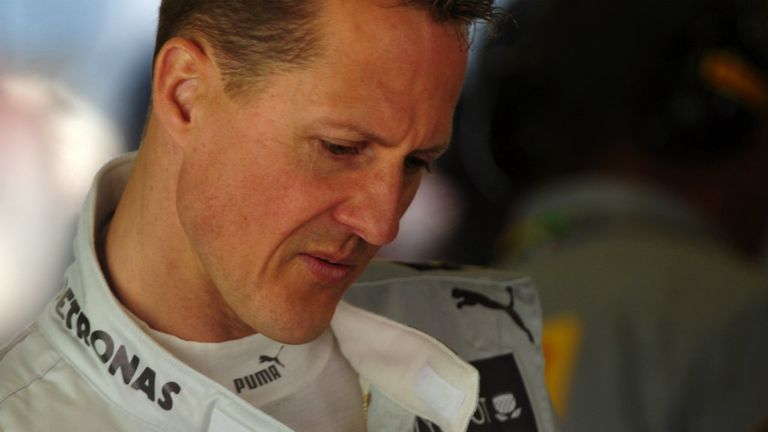 Breaking the silence which has surrounded Schumacher's treatment since January 7 when doctors tending to the German reported that he was considered "stable" but again stressed that he remained "critical", his long-time manager Sabine Kehm has clarified that Schumacher's condition remains stable in a medically-induced coma.
In response to yet more newspaper speculation about Schumacher's health and the severity of the injuries he suffered during his skiing accident at the end of December, Kehm has also once again urged supporters not to heed any unofficial updates.
However, in a possible ray of comfort to Schumacher's fans, his condition has not been listed as 'critical' in the latest update.
'Unfortunately I have to repeat that any information regarding Michael's health not coming from the doctors treating him or from his management must be treated as pure speculation,' said Kehm.
'I also repeat that Michael's family is very happy and confident with the work of the team of doctors treating Michael, and they trust them completely. Michael's condition is still considered as stable.'
Schumacher has been in a coma since being admitted to Grenoble Hospital on December 29.