Red Bull surprised Nico Rosberg opted for mediums in final stint
Soft tyres were around one to two seconds per lap faster at that point
By Pete GIll
Last Updated: 27/07/15 7:45am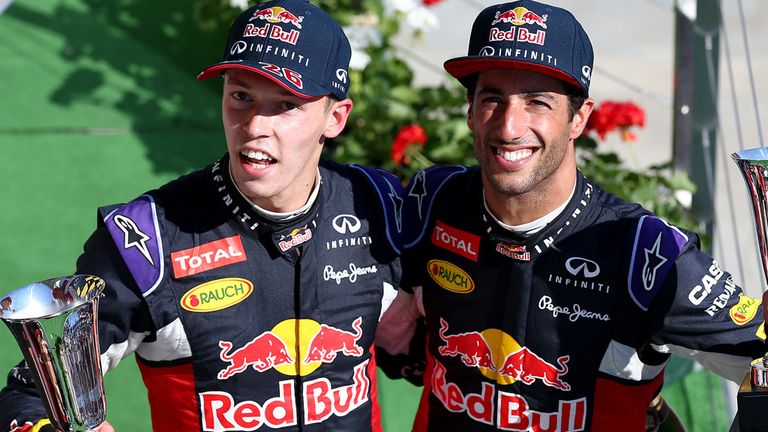 Christian Horner has admitted Red Bull were surprised by Nico Rosberg electing to put on a set of medium tyres for the final stint of the Hungarian GP.
After the Safety Car was deployed to enable the stewards to clear away the debris caused by Nico Hulkenberg's crash, Rosberg was among a host of drivers to take a 'free' pit-stop before the race resumed as a twenty-lap shoot-out. But rather than put on a set of softs, having already run the slower medium compound during his middle stint, the German once again chose to use the medium tyres, paving the way for Daniel Ricciardo – unique amongst the field in saving up a set of softs during qualifying - to launch an unexpected bid for victory.
"We strategically made the call at the first stop to put on the medium tyres because we felt that our only possibility would be in the latter half of the race if there was a Safety Car as we had a set of softs left – and sure enough the Safety Car came out, teeing it up beautifully.The surprising thing for us was that Rosberg put on the harder tyre. The soft for us was the quicker tyre at that point in the race."
At the restart, the ailing Raikkonen was swiftly dispatched before Ricciardo almost came a cropper as he tangled with Hamilton.
"There was contact and quite a bit of contact but despite that he was able to close in on the leading pair – and he was always going to have a go," said Horner.
Have a go he did, with Ricciardo launching a move that teetered on the edge of control as he hunted down Rosberg before their two cars collided, puncturing the Mercedes. While Rosberg and Mercedes argued the Australian ought to have been punished, Ricciardo's team boss, perhaps unsurprisingly, believed his driver deserved the benefit of the doubt.
"He got a run up the inside, went in deep, Nico came across his bows and it looked like a racing incident," said Horner. "It was a shame because without that it would have set up an interesting finish with Seb [Vettel]."
As it was, Ricciardo was still able to cross the line in third behind team-mate Kvyat for Red Bull's best result since the climax of their glory era in 2013.
"We knew this track would play to some of our strengths and it's great that we have been able to capitalise on that with a double podium. It was a great team performance and this type of circuit, with a lack of straight-line speed dependency, played to our strengths," said Horner.
"The next two races will be very challenging for us and Singapore will be our next opportunity to shine."