Romain Grosjean learning Italian as he talks up 'dream' Ferrari move
"I'd like to drive for Ferrari before the end of my career," says Romain
By Pete Gill
Last Updated: 01/12/15 2:22pm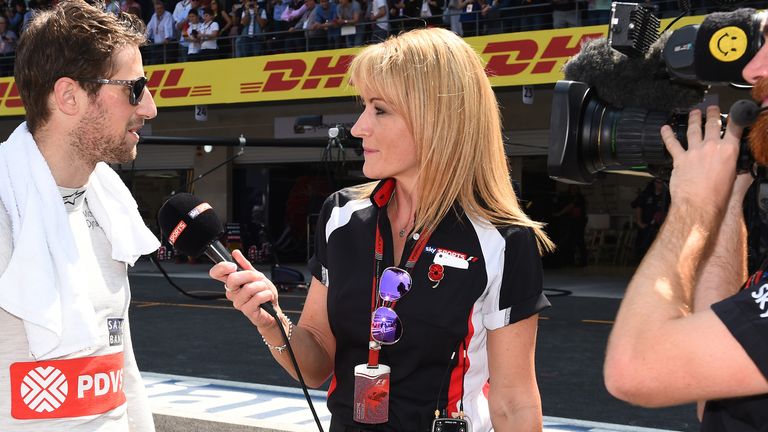 Romain Grosjean has revealed he is learning how to speak Italian as he bids to make his "dream" of driving for Ferrari come true.
The Frenchman will leave Lotus for newcomers Haas in 2016. The American-based team have forged a technical partnership with Ferrari to facilitate their entry into F1 next season and while Grosjean insists he doesn't regard Haas merely as a convenient stepping stone towards Ferrari, he has made no secret of his wish to drive for F1's most famous marque before hanging up his gloves.
"Ask any driver in the world and none of them will tell you he doesn't want to drive for Ferrari one day," Grosjean told Sky Sports F1. "It wasn't the main factor [in joining Haas] but it was good to know that l can build up a team which has the support of Ferrari.
"I understand Italian but l don't speak it although l am taking lessons."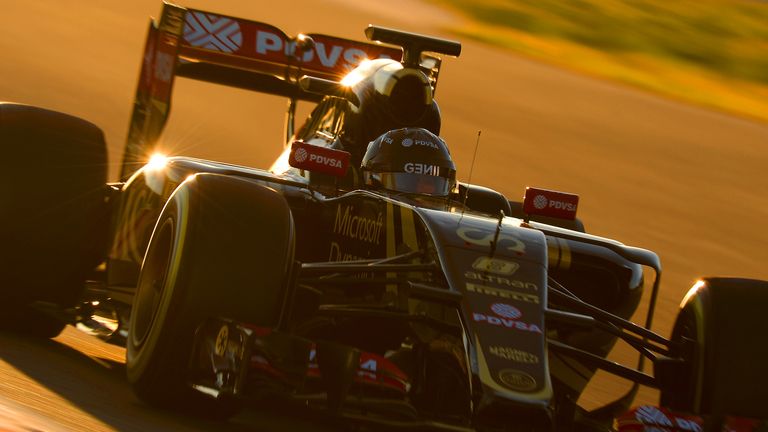 The Frenchman will leave Lotus after a decade-long association with the Enstone outfit just as they are on the verge of being bought by his countrymen at Renault. But the 29-year-old is adamant that the move will pay a rich dividend in the long term.
"If l am in F1, it is to try to be a world champion one day and l felt that going to Haas was the best way of achieving that goal in the near future," he said. "I think my best years are still to come."
Ferrari have retained Kimi Raikkonen to partner Sebastian Vettel for next season but with just one year remaining on the Finn's contract a vacancy at the Scuderia could emerge in 12 months' time. And Grosjean is determined to be at the front of the queue if a seat does become available.
"You create your luck. You try to put everything you can in place and the luck normally comes with it. The more opportunities you create, the better it is. Ferrari would be a dream in the next couple of years. Is it two years, or three years, or four years? I don't know. But I would like to drive for Ferrari before the end of my career."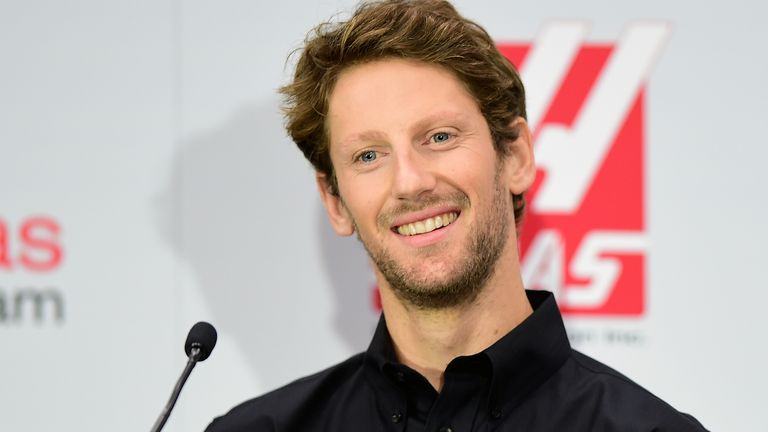 Haas are targeting finishing eighth or ninth in the 2016 Constructors' Championship, but Grosjean is confident that, armed with a suite of mechanical components supplied by Ferrari, the team will be more competitive than the likes of HRT, Caterham and Manor who in recent seasons have joined F1 only to flounder at the back of the grid.
"I like the way they are coming to F1, the partnership with Ferrari is a clever idea," said Grosjean. "The car should be up and running at the first test which is good for a new team. I've seen pictures of the car and it is looking nice. It doesn't mean much but it's always a nice feeling. I have a feeling we could be a bit of a surprise for a lot of people.
"I have been through tough times, good times and bad times, and right now l am ready to drive for an American team. I am still a French driver but I'm very proud about driving for an American team."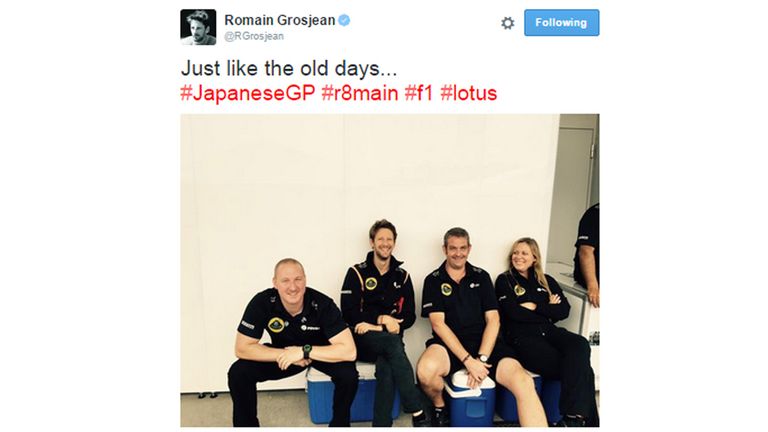 Yet the final word must go to the colleagues at Lotus to whom Grosjean is preparing to pay an emotional farewell at the season-concluding Abu Dhabi GP.
"I was lucky at Enstone to know one of the best teams in F1. We always gave 100 per cent whatever was happening on the outside and that was impressive. It's been fantastic; l owe them 10 podiums and my seat in F1.
"I will never forget them."