Nico Hulkenberg says it was too risky to accept a two-race deal at Lotus
German worried about comparison with Romain Grosjean
By Mike Wise at the Circuit of the Americas
Last Updated: 18/11/13 4:42pm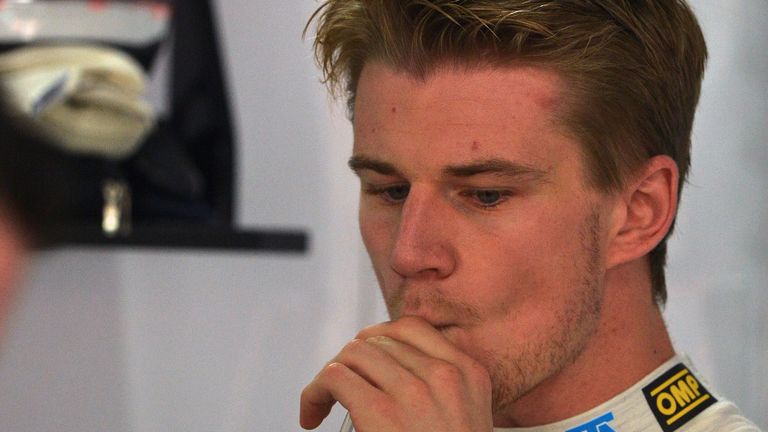 The German visited Enstone to discuss the possibility of replacing Kimi Raikkonen in both Austin and Brazil after the Finn decided instead to undergo back surgery. Hulkenberg is also in the running for a full-time Lotus seat in 2014 but without the guarantee of a drive then, he opted to stay put at Sauber.
"It sounds attractive from the outside; on the other hand, it was for the last two races which brings with it some risks. And then after that you also have to see the bigger picture in terms of beyond two races, what can happen there," he said on Thursday.
Hulkenberg said the pitfall was of "stepping into a car you don't know. If I'd stepped in there, I don't know - I don't know whether people would have expected me to beat Romain right away. He seems to be very comfortable in the car now and in the team. He's delivering very good results now."
He admitted, however, that had Lotus Team Principal Eric Boullier backed up his offer with a 2014 seat, it "would have been a big change in the plan for sure".
Instead, Heikki Kovalainen has the drive whilst Hulkenberg's future remains shrouded in uncertainty. His chances of a move to Lotus appeared more likely after the Abu Dhabi Grand Prix when it seemed the deal involving Quantum Motorsports, the investment company seeking to buy a 35 per cent stake in the Lotus team, was finally moving to completion.
Yet, according to Hulkenberg, little has changed from his point of view - unless, that is, the sudden appearance of Sergio Perez on the driver market has a knock-on effect.
"It's still pending. It's pretty similar to the last couple of weeks to be honest," he said.
"It is a bit tricky and a patience game - a bit of a mind game, to be delivering and not knowing about the future.
"Of course, I'd like to have known weeks or two months ago what I'm doing but it is what it is, so I have to cope with it and deal with it.
"I could [make] a decision as well but you're trying to do the best possible deal and position yourself in the best possible way."
Pastor Maldonado had been Hulkenberg's only rival for the spare Lotus seat prior to the appearance of Perez, with the 26-year-old adding: "Pastor was there on the market all the time and now Sergio's come on as well, so there's one spot less for someone in the end."