Pastor Maldonado accepts he's made more mistakes than he should have recently
Yet Lotus driver insists their difficult start to year has been a factor
By Mike Wise in Monaco
Last Updated: 22/05/14 11:38am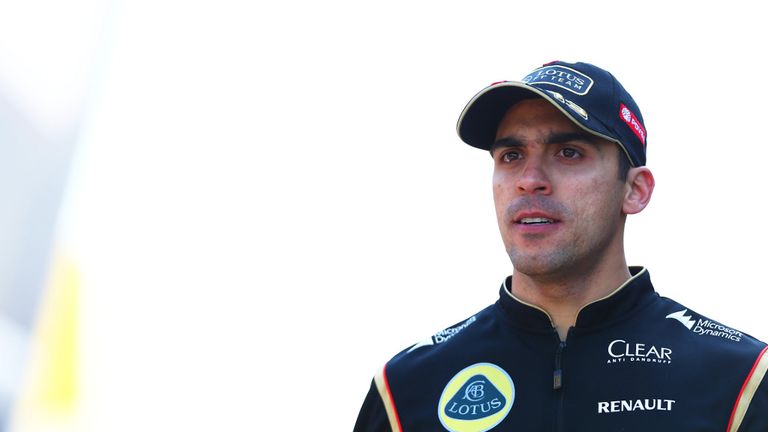 Already possessing an erratic reputation, the 29-year-old's inability to stay out of trouble seems, if anything, to have worsened since he joined the Enstone team from Williams at the start of the year.
Incidents in the Bahrain and Spanish GPs have left Maldonado with four penalty points on his licence, with stewards in the Middle East also imposing a grid penalty on the 29-year-old after the collision with Esteban Gutierrez's Sauber that caused the Mexican's car to flip over.
Rather embarrassingly, Maldonado also crashed in the pitlane in Shanghai while there was yet more incident in Barcelona when he lost control of his car during qualifying.
Little wonder, then, that Maldonado's mishaps have become a hot topic of debate ahead of the Monaco GP, arguably the most likely race of all to provoke driver error and one he has never managed to finish.
Speaking on Wednesday, however, Maldonado said he felt "more confident" after last week's post-Spanish GP test, during which he completed a day of trouble-free running for the first time this year.
Lotus have struggled to develop the E22, having been the last team to debut their new hybrid car. As such, both Maldonado and team-mate Romain Grosjean have been forced to play catch-up, although the team have recently shown marked improvement.
"I said that I had a pretty good day with the team [at the test] because maybe I hadn't before. I went 'blank' to race with a car I didn't know very well. Only a couple of laps but the engine was progressing a lot so every time it was a new car," Maldonado insisted.
"It was never easy. I did some mistakes, I accept that - I always accept my mistakes. For sure, we are looking forward to improve, to deliver my best as always.
"It's quite busy in the car with all the switches or whatever you want to call them...buttons or setting changes. Maybe this is affecting a little bit but this is the same for everyone.
"It's not an ideal situation but it's what we have at the moment and we need to learn from the mistakes and try to improve."
As for an explanation, Maldonado accepted he was guilty of "maybe trying too hard. At the same time, maybe we're not 100 per cent with the car, the car was not doing what I wanted".
Yet with Maldonado's latest antics ripe for comment on social media, the former GP2 champion - who won in the category at Monaco in 2007 and 2009 - denied that his reputation bothered him.
"At least someone is talking," he joked. "It's okay. I don't use [social media] a lot. I'm used to having a lot of criticism. It's normal. It's normal when you come from South America, when you have a country pushing very hard in your back.
"It's normal when they're used to seeing you at the top in the lower categories and here in Formula 1 you are not competitive to fight for the team or the championship just because of all the conditions - the car's different or whatever.
"It's okay. We live in a free world so everyone can say whatever."
Meanwhile, Maldonado, who has sponsorship from Venezuela's state oil company PSVSA, was relaxed after reports quoting the country's new sports minister Antonio Alvarez suggested that they would no longer back racing drivers.
"It was exactly the same last year and here I am. Always when Venezuela is moving, or whatever, relations are always good with me," he said, adding that Alvarez's comments could be linked to a recent currency scandal involving other state-backed drivers from the country.
"I don't know the real situation with the team and PDVSA. The best would be to ask the team or the PDVSA guys.
"I read what you read in the press. I don't know."