Daniel Ricciardo expects Red Bull contract talks to resume in April
Ricciardo's present contract expires at end of season; Australian reveals no progress on new deal over winter
By Jonathan Green
Last Updated: 13/12/18 4:25pm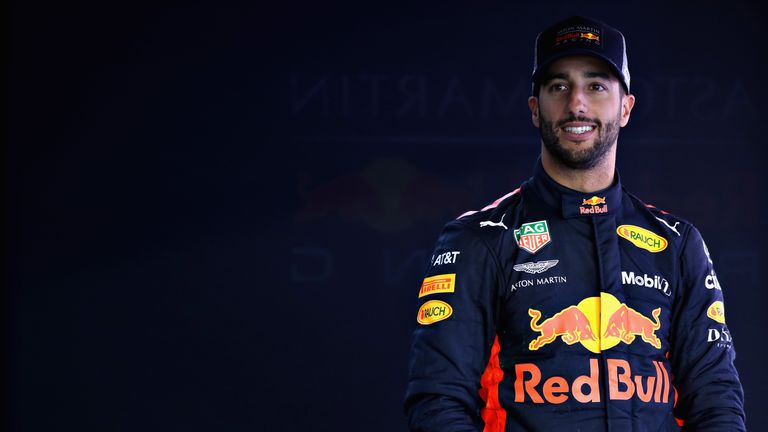 Daniel Ricciardo does not expect to hold fresh talks with Red Bull over a new contract until April.
Ricciardo's present deal is due to expire at the end of the season, and he revealed to Sky Sports F1 at winter testing in Barcelona that there had been little development on fresh terms over the winter.
The 2018 season gets underway in Melbourne on March 25 and Ricciardo thinks negotiations will resume again after the first two or three races are over.
"Nothing has really developed since the end of the season. I switched off from F1," Ricciardo told Sky Sports.
"I think realistically around April things will start to be spoken. After a few races, hopefully I win the first few and I can have a powerful say in what I do!"
F1 testing: The fastest laps so far
'F1's Big Three will be closer'
Red Bull tied down Ricciardo's team-mate Max Verstappen to a deal through to 2020 last October and have insisted they want the Australian to make a similar commitment.
Ricciardo is set to be a pivotal figure in shaping the 2019 driver market, with Mercedes and Ferrari rumoured to be interested in signing him if he opts against staying with Red Bull.
Ricciardo has been in the Red Bull stable for a decade, joining the senior team in 2014, and has previously said he is facing the "most important" decision of his career.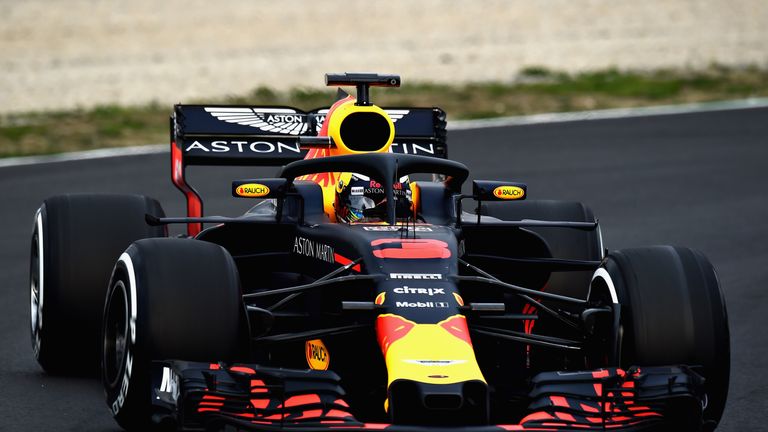 Key to Ricciardo's thinking is whether Red Bull provide him with a car capable of challenging for the world championship.
The 28-year-old has declared he is ready to be world champion, but last year he finished fifth in the standings and 163 points behind title-winner Lewis Hamilton.
Red Bull brought forward the development of their new RB14 in a bid to make a better start to the season, and were offered encouragement after Ricciardo recorded the fastest time and completed over a century of laps on day one of pre-season testing.
Day One: Red Bull fastest from Merc
Renault give Red Bull deadline
But with their performance also dependent on their Tag-Heuer-badged Renault engines, team principal Christian Horner has downplayed their prospect of challenging Mercedes and Ferrari for the championship.
"We expect to have a similar amount of power to where we finished in Abu Dhabi, that's what's being advertised to us, so we have to do a great job on the chassis," Horner told Sky Sports.
"Going for championships is not realistic at this point in time but our goal is to close the gap, be a challenger team this year and be as disruptive as we can, get amongst it in as many grands prix as we can and try and win as many as we can along the way."
How to follow Test One on Sky F1
| | | | | |
| --- | --- | --- | --- | --- |
| Monday February 26 | Sky F1 digital live blog, SSN updates | 9pm: Paddock Uncut | 9:15pm: Ted's Notebook | |
| Tuesday February 27 | Sky F1 digital live blog, SSN updates | 9pm: Paddock Uncut | 9:15pm: Ted's Notebook | |
| Wednesday February 28 | Sky F1 digital live blog, SSN updates | 9pm: Paddock Uncut | 9:15pm: Ted's Notebook | |
| Thursday March 1 | Sky F1 digital live blog, SSN updates | 9pm: Paddock Uncut | 9:15pm: Ted's Notebook | |