Daniel Ricciardo is resigned to Red Bull being 'best of the rest' at the Spanish GP
"Third is the best we can do," Aussie suggests after Merc dominate
By Mike Wise at Circuit de Catalunya
Last Updated: 09/05/14 5:23pm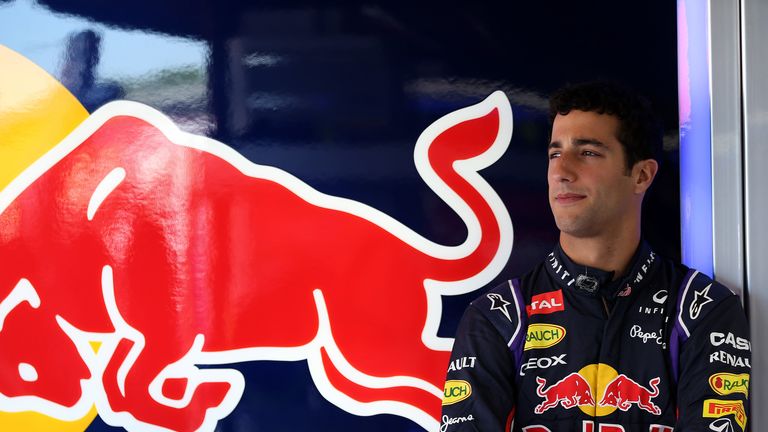 Chasing his fourth straight win this weekend, Hamilton comfortably set the pace ahead of his team-mate in Barcelona. However, Ricciardo was denied such a comparison after an electrical failure on Sebastian Vettel's car forced the World Champion to miss P2.
Hamilton ended the session nearly half a second faster than Rosberg, with Ricciardo almost a second off the pace and admitting the gap will likely be too big for the World Champions to bridge this weekend.
"I think we're making progress but unfortunately Mercedes don't seem to be slowing down either," the Australian said afterwards. "They're still a little bit far away. We're trying to pull them back by our fingertips but we seem to be in a solid at least third place today.
"The short and long runs seem to be pretty consistent in the top three. We'll just do what we can. Obviously it would be good to fight for a win soon but for now it seems that third - at least today - is the best we can do."
Vettel completed just four laps of the morning session before pulling off the track. However, work to replace the wiring loom on his car - a more complicated task after F1's shift to hybrid power - could not be completed in time.
"It was honestly not great on his side, not being able to run," Ricciardo said. "Fortunately, we had a really good afternoon at least on my side so I think we extracted all we could from one car."
The 24-year-old admitted he had hoped to be closer to the Silver Arrows on a track where Mercedes' strong suit, engine power, is seen as less important than aerodynamic performance - where Red Bull's RB10 is said to hold the edge.
"They've been so strong already this year. I hoped we'd probably close up a bit more but who knows, in qualifying we might see something different and maybe we'll get within a few tenths. But today it was too far," Ricciardo added.
"I wouldn't say impossible because nothing's impossible. But they're a bit far for now."