RB11 launched in camouflage
Former world champions shun photo call on first morning at Jerez
By Pete Gill at Jerez
Last Updated: 01/02/15 2:26pm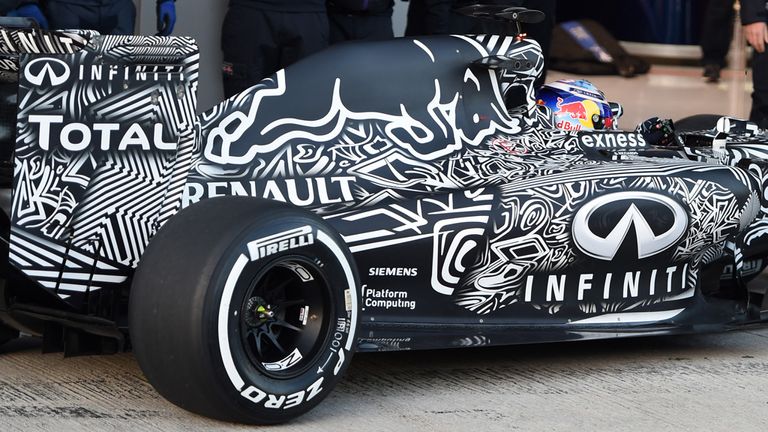 Red Bull have launched their 2015 challenger, the RB11, in a camouflaged livery.
After declining to present their new car in a formal unveiling, the RB11 instead broke cover when it rolled out on track at the start of the four-day test in Jerez early on Sunday morning.
However, there was a significant catch to the 'launch' with the former world champions' new car disguised in a black and white livery to ward off any eyes from copying their design secrets.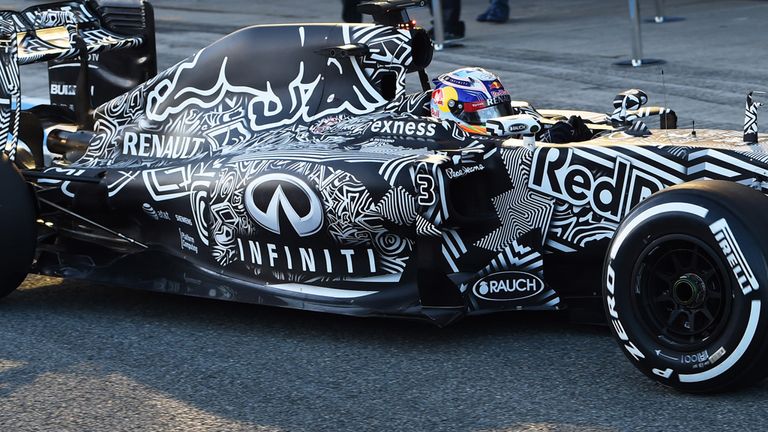 According to the team, who described the unexpected look as 'a striking new test livery', the RB11 features 'a host of improvements in all areas.'
'The most notable shape change to this year's car is the lower nose box and front of the chassis, which were amended in line with the latest regulations, but beyond that many of the RB11's updates are under its all–new black and white skin,' said the Milton Keynes outfit.
In stark contrast to 12 months ago, when Red Bull's new car only briefly appeard during the final hour of Day One, Daniel Ricciardo was one of the first cars out on track on Sunday morning and the second driver to set a timed lap.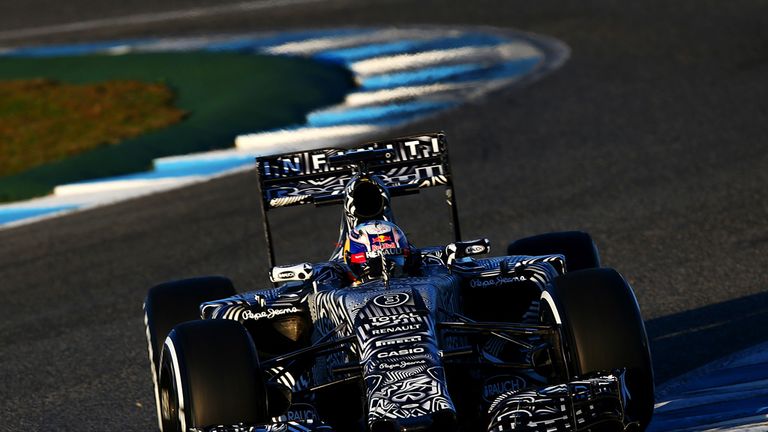 The Sky Sports F1 Online team will be providing live commentary from all four days of testing in Jerez –  from dawn on Sunday to dusk on Wednesday. Sky Sports News HQ will also have live updates from trackside.