New to Sky Sports F1: Tales from the Vault
Team-mates and underdogs are the topics of the first two shows
By Sky Sports Online
Last Updated: 05/08/14 12:12pm
Much in Formula 1 may change from one era to the next but the themes which run through the centre of the sport stay the same - and they'll be at the forefront of a brand new series on Sky F1.
Tales from the Vault will dig deep into the archives to bring F1 stories to life and in each episode presenter Steve Rider will be joined by guests who have been at the centre of some of the sport's most historic and controversial moments.
The topic of 'Team-mates' has traditionally been one such contentious issue through the years and that forms the first edition of Tales from the Vault on Sunday August 24, the show following Sky F1's live coverage of the Belgian GP at 4.15pm.
Steve will be joined by two men who know a thing or two about tense intra-team duels – 1992 World Champion Nigel Mansell and Red Bull Team Principal Christian Horner. While Mansell experienced tense times when paired with Nelson Piquet and Alain Prost at Williams and Ferrari respectively – and was a chief rival to Prost and Ayrton Senna when the warring pair were at McLaren – Horner had to manage arguably the most acrimonious duo of recent time when Sebastian Vettel raced alongside Mark Webber at his team.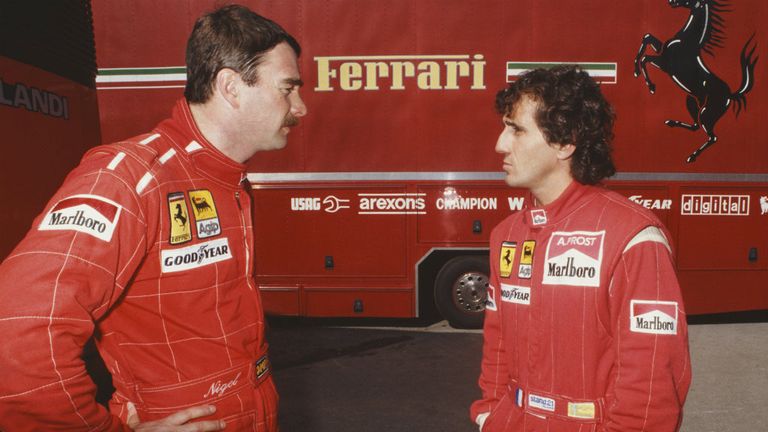 As well as drawing on their own fascinating experiences, Nigel and Christian will offer their takes on some of F1's other feisty battles and engage in some lively debate with the studio audience.
The second episode, airing on Sunday September 7 after the Italian GP, examines the 'Underdogs' of the sport; the teams and drivers who have beaten the odds. Damon Hill, John Watson and Pat Symonds tell their unique stories on what it's like to take on the established top teams.
And that's just the start for our new series! If you'd like to be a future audience member, and ask our guests some of your burning questions, please email f1@skysports.com for details.

More programmes will be recorded in autumn 2014.