Esteban Gutierrez has joined Ferrari as the Scuderia's test and reserve driver
Mexican dropped by Sauber following 2014 season
By William Esler
Last Updated: 31/12/14 11:00am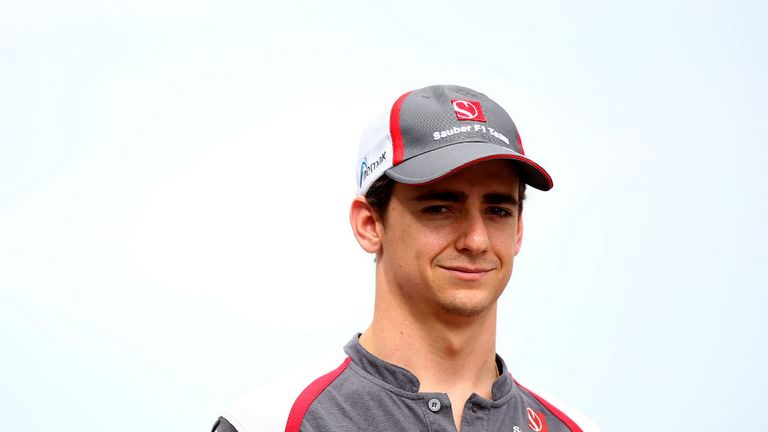 Esteban Gutierrez has joined Ferrari as test and reserve driver for 2015 after being dropped by Sauber.
The Mexican made his F1 debut in 2013 and his finished in the points just once during his two years with the Swiss team.
However, having been powered by a Ferrari engine throughout his F1 career, the Scuderia feel Gutierrez has the experience to assist their development after they failed to win a race in 2014 – the first time that has happened since 1993.
"While confirming our full confidence in a formidable race driver pairing, made up of four times world champion Sebastian Vettel and Kimi Raikkonen, a past champion with Ferrari, I am pleased to welcome Esteban Gutierrez," said new team principal, Maurizio Arrivabene. 
"We are pleased to be able to offer this opportunity to Esteban who, although young, has plenty of experience relating to the new generation of Formula 1 cars. I am sure that, with his experience, he will make an important contribution to the development work of the team in the simulator. 
"Welcoming Esteban also means opening the gates of Ferrari to a driver from Mexico, a country where the Scuderia still has a lot of fans, just as was the case fifty years ago in the days of the Rodriguez brothers." 
Having faced the prospect of his F1 career being over at the age 23, Gutierrez was delighted to join arguably the most famous name in motorsport.
"It is an honour to become part of the Scuderia Ferrari family, a team with such an exceptional history," he said. 
"It is for me the beginning of a new path for my future and I'm going to do my utmost to contribute to the achievement of the targets set by the Scuderia. 
"I want to thank everybody for their belief in my potential; this will bring a great opportunity for me to develop further and get to the top in the near future. With all my passion and dedication, I'm now looking forward to the start of this new venture."
Meanwhile, Gutierrez's arrival at the team will be accompanied by sponsorship from Mexican telecommunications firm Movil, whose brands include Telmex and Claro, with the logos to appear on Ferrari's 2015 car and drivers' race suits.
The first 2015 test starts on Sunday February 1 at Jerez in Spain.