Malaysia GP grid demotion for Williams' Valtteri Bottas after Daniel Ricciardo clash
Angry Ricciardo says it's "ridiculous how many times he's done it"
By Pete Gill
Last Updated: 30/03/14 7:08am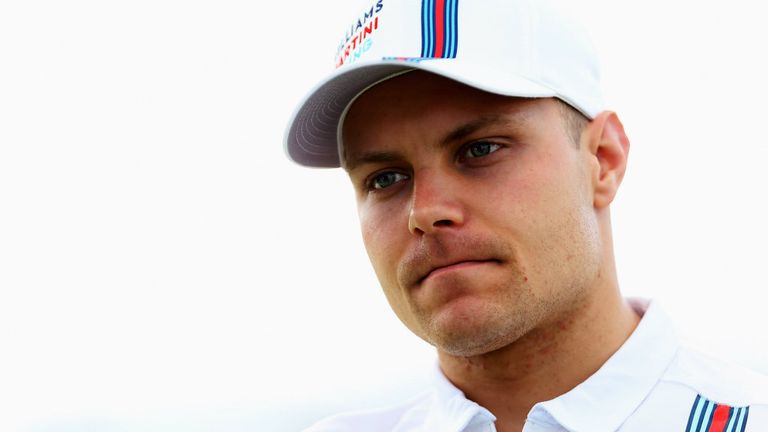 The Williams driver, who also suffered a grid demotion for the season-opening Australian GP after an unscheduled gearbox change, has been relegated from 15th to 18th in Sepang. Bottas had told Sky Sports F1 "that for me there is no incident" when quizzed about the investigation.
It caps a thoroughly miserable day for the young Finn who failed to make it through to the final segment of qualifying after suffering from a lack of rear grip.
"The more water there was on track the more we struggled with the rear grip of the car," Bottas reflected afterwards. "We tried both the intermediates and the wets but we just couldn't get the grip we needed from either tyre. The wet conditions highlight where our weaknesses."
Bottas' driving was angrily condemned by an unusually furious Ricciardo with the Red Bull driver branding the apparent block during the conclusion of Q2 "ridiculous".
"He was on his outlap. I will have a word to him because there were a lot of times last year [Bottas did that] to be honest," an angry Ricciardo told Sky F1.
"We raced each other a lot in junior categories and I thought we had quite a lot of respect for each other, but it's a bit ridiculous how many times he's done it now. I'll go and have a word to him."
But having progressed to the top-ten shoot-out, Ricciardo admitted he was disappointed with his own performance after being comprehensively outpaced by team-mate Sebastian Vettel.
The Aussie will start Sunday's race from fifth with the World Champion on the frontrow alongside pole-sitter Lewis Hamilton.
"I was a bit off in Q3, so I've got to try and understand why, but nonetheless I think top five is not too bad, considering the conditions," Ricciardo said.
"I think we've definitely got a better chance in the wet. Mercedes were really quick this morning in the dry, so it would be good if it's like this tomorrow. Sebastian had quite a big gap to me, so I've got to see where I can improve really as his pace was really good and close to pole."