Ferrari Academy member Jules Bianchi gets thumbs-up for his start to F1 career
Italian team pleased with Frenchman's progress at Marussia
By James Galloway
Last Updated: 07/08/13 12:24pm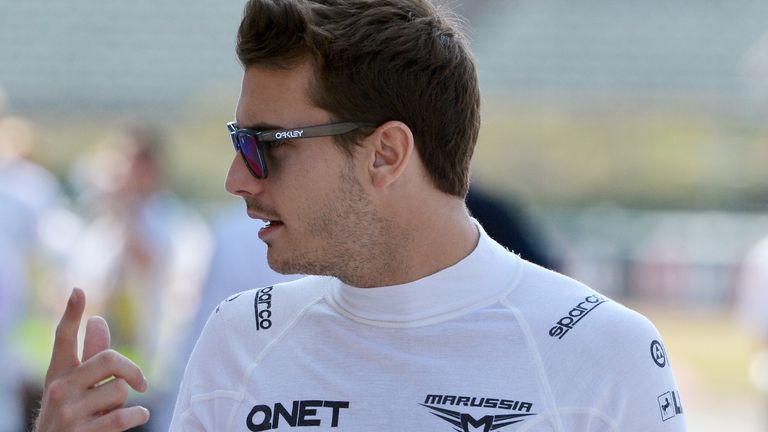 Despite arriving at the Banbury team with just two days of pre-season testing remaining having lost the race for the second Force India seat to Adrian Sutil, Bianchi swiftly established himself as the backmarker's de-facto team leader and his 13th place finish from Malaysia means Marussia currently occupy tenth place in the Constructors' Championship ahead of rivals Caterham.
Bianchi is the leading member of Ferrari's development academy, having been the first young driver selected to join the programme in late 2009, and as the head of the scheme Baldisserri continues to monitor the 24-year-old's progress.
The Italian, a former team manager of Ferrari's F1 operation, suggested the fact Bianchi had already proved himself to be the faster driver at Marussia was a key moment in his development.
"Jules has completed the move to Formula 1 without any problems," Baldisserri said in his half-season assessment of Ferrari's young drivers.
"He has become the benchmark driver for the team, gaining its confidence at the track. I consider it a fundamental move, especially in Formula 1. Recently we spent a bit of time together in Maranello to assess the situation.
"We will continue to concentrate on stress management, an aspect where he has already made great progress, even if there is still room for improvement."
Marussia Team Principal John Booth last week made clear that he was keen to retain both Bianchi and fellow rookie Max Chilton for 2014, although stressed that the former's continued presence at the team was not guaranteed by the team agreeing a deal for Ferrari engines for next season.
Looking at the next steps in Bianchi's development, Baldisserri added: "Clearly, currently Jules is not in a situation where he can fight in the midfield and for the future, it will be important to know if his presence in Formula 1 will have some continuity and in that case, what could be the potential of his team."