Russian GP: Five things we learnt from Sochi qualifying
No practice again makes perfect for polesitter Rosberg, as Red Bull mull some humble pie, and Bottas shows he's back in business
By James Galloway, Pete Gill and William Esler
Last Updated: 11/10/15 10:38am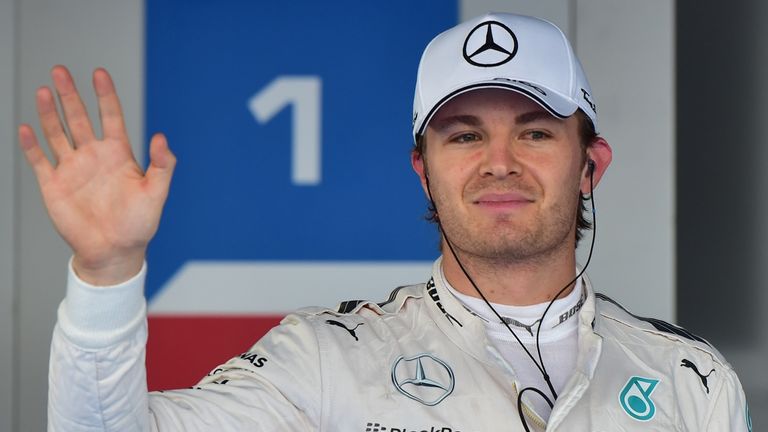 No practice makes perfect for Rosberg
So, perhaps a long-rumoured shake-up of the F1 race weekend is what Nico Rosberg needs to start beating Lewis Hamilton on a consistent basis.
Having outqualified his team-mate just once in the previous six months, two consecutive race weekends in which practice has been heavily disrupted have brought about two of Rosberg's most convincing Saturday performances of the year.
As in Japan, the 180 minutes of Friday running in Sochi were rendered all but worthless, firstly by a somewhat farcical diesel spill ahead of P1 and then persistent heavy rain in P2. This time, Saturday morning's P3 session was even truncated after Carlos Sainz's huge accident shortened the action by 20 minutes. But when there has been running, it has been Rosberg's Mercedes at the head of the charts.
With such little evidence, it's hard to say with any authority that Rosberg would actually benefit from less practice time relative to his team-mate - and it hardly fits the 'studious' image he's come to be characterised by - but the German might well now subscribe to the school of thought which suggests that the F1 'show' would be enhanced by streamlining the race weekend.
"It's a good point, maybe we should analyse that," responded Mercedes boss Toto Wolff when it was put to him by Ted Kravitz that limited practice might be better for Rosberg than Hamilton. Saying that, though, there was certainly no evidence in Japan that Hamilton's race pace was hampered by limited long-run practice. In fact, the world champion's Suzuka victory proved as dominant as any this year once he had dispensed with his team-mate at the second corner.
Having continued to talk a good game, the name of the game remains a familiar one for Rosberg on Sunday: he must beat Hamilton to the chequered flag if he's to give any credence to his belief that this title fight is still seriously alive. Anything less than that and the sudden rediscovery of his 2014 Saturday form will count for very little.
JG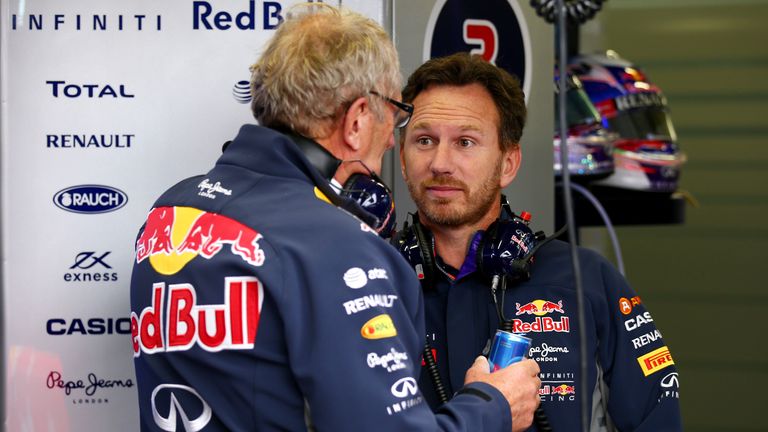 Humble pie for Red Bull
Let's hope Christian Horner and Red Bull don't mind eating humble pie because accepting a Renault-sized slice may be the only way to prevent the team falling out of F1.
The choosers have become beggars. Having relentlessly threatened throughout 2015 to withdraw from F1 unless they secured a 'competitive supply' of engines, the realisation they may not have engines of any sort next season has prompted a change of tune. The former world champions are now preparing to politely knock on a door they rudely slammed shut two months ago.
"Nothing is officially finished with Renault yet," Horner told Sky Sports F1 on Saturday, signalling one of the strangest U-turns in F1's recent history. "This is Formula 1 and nothing is impossible." Even, it seems, asking to re-marry an engine supplier they served divorce papers on in late July. F1, folks. There's nothing quite like it.
Quite whether a deal with Renault would persuade Dietrich Mateschitz to continue in F1 is questionable, bordering on doubtful. Yet what Horner's volte-face underlines is the determination of the racing team, as opposed to Red Bull, a company which deployed its in-house website this weekend to remind the world at large that it uses F1 as an advertising agency, to stay in F1. Horner has his critics, and Red Bull have learnt the hard way recently just how few friends they have in the paddock, but their apparent willingness to swallow their pride is as refreshing as, well, any fizzy drink on the market could be.
Renault have hitherto kept their own counsel on the matter. One unanswered question in the paddock is whether the French manufacturer might yet give thought towards buying Red Bull rather than Lotus. Let's hope not, because that would only replace one crisis with another. More likely is a compromise arrangement between the Red Bull Racing team and Renault overseen by Bernie Ecclestone.
Mercedes and Ferrari evidently believe they are powerful enough to say 'no' to F1's supremo despite his fevered determination to make a bail-out deal happen. Renault are not so powerful and, more importantly, presumably know they are not. But, if they play their cards right, they may well emerge out of a losing position as the major winners of this baffling saga - a fitting conclusion, if it happens, to an existential crisis remarkable even by F1's outlandish standards. 
PG
F1 is the last bastion against the health and safety manual
F1 has its faults and the warts and all have been on ugly display this weekend. But it's really not that bad. After all, what other sport would argue with earnest conviction that Carlos Sainz might still race in Sunday's grand prix. No matter that the Toro Rosso driver will spend Saturday night in hospital after his heart-stopping crash in P3. No matter that he last saw the Sochi track on a stretcher. The boy wants to race. "All ok! Nothing to worry about!" Sainz tweeted from his hospital bed just before qualifying began. "Already thinking how to convince the doctors to be on the grid for tomorrow!"
More incredibly, nobody inside the F1 fraternity seems to think that there isn't anything strange in that. "He will race. Even when you break a leg or an arm you want to go out [to race]," echoed Sainz's Toro Rosso team-mate Max Verstappen. And in the background, concurring nods of approval from Damon Hill and Johnny Herbert, no longer vulnerable to the exuberance of youth, as Verstappen spoke in such an affectionate manner about the driver who, lest we forget, is his principal rival this year.
At some point, surely, medical authority and the health and safety manual will hold sway, preventing Sainz from returning from his sick bed to an F1 cockpit. But on Saturday night, as the F1 collective delivered a nonchalant shrug at an occupational hazard that the rest of us would regard as good reason to take a month off, a little bit of faith in F1 was restored as we caught a glimpse of a sport which still has racing at its core. 
PG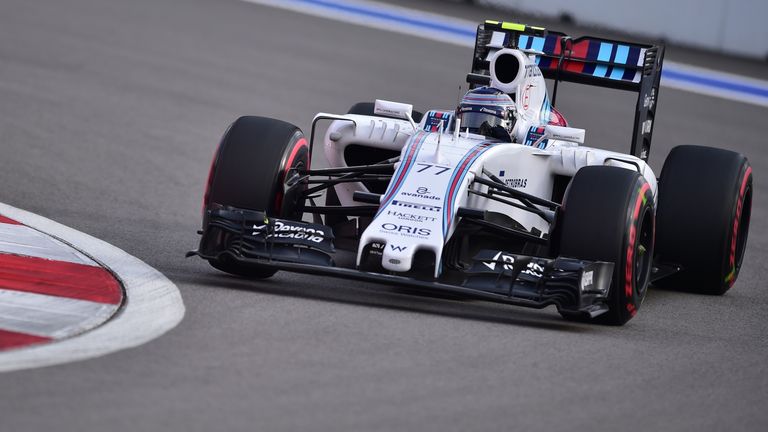 Bottas delivers in qualifying again
Once again it was Valtteri Bottas leading the Williams fight on a Saturday as he out-qualified Felipe Massa for the fifth time in six races.
Having been beaten by Massa in six of the first nine qualifying sessions this season, Bottas' one-lap pace came into question. Perhaps the Finn was distracted by speculation linking him with replacing compatriot Kimi Raikkonen at Ferrari.
Raikkonen was confirmed for 2016 in the summer break between the Hungarian and Belgian GPs and it was at the race in Budapest where Bottas rediscovered his single-lap pace. It was as if the Williams driver had rediscovered his focus and maybe he knew then that he would be staying with his current team.
In Sochi, Bottas was the man to take the fight to Mercedes, splitting the Silver Arrows in Practice Three - the weekend's first dry session - and he followed it up with third in qualifying. Massa, meanwhile, toiled down in 15th after a mixture of driver errors and traffic saw him drop out in Q2, making Bottas' performance look all the more impressive.
Suddenly Bottas once again looks the driver tipped to be a future world champion. 
WE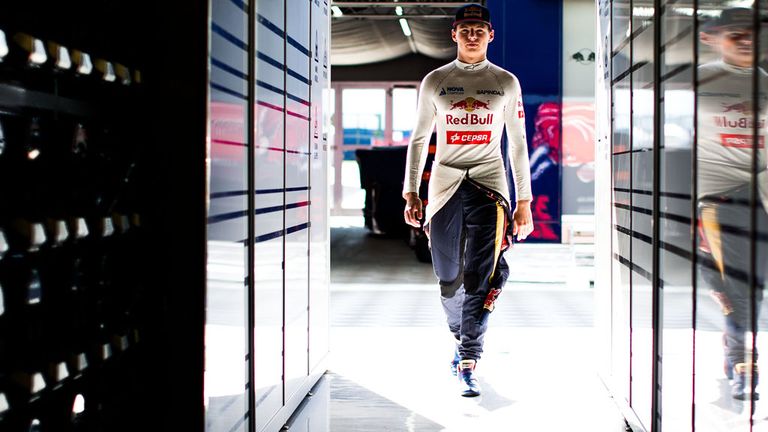 Threatened Toro Rosso serve a reminder
If fears of being upstaged by a customer team truly lie behind Mercedes and Ferrari's reluctance to arm Red Bull with their respective 2016 power units, then a glance at Saturday's qualifying timesheet could act as a fresh reminder that, arguably, F1's former powerhouse are perhaps not quite operating on their own previous A-game.
Despite having just one car running in qualifying, Toro Rosso managed to outqualify the senior team's cars with Max Verstappen ninth directly ahead of Daniel Ricciardo and Daniil Kvyat. Set-up and tyre warm-up issues accounted for Red Bull's problems, although the Sochi layout and its 90-degree corners and bursts of 'curved' straights should hardly suit the STR10 anymore than it does the similarly Renault-powered RB11.
Amid such focus on the future of the Milton Keynes arm of Red Bull's F1 operation, qualifying served as a timely reminder that the loss of its Italian sibling would in itself prove a loss for the sport.
JG
Don't miss Sky Sports F1's live weekend-long coverage of the 2015 Russian Grand Prix. Our race-day show begins at 10.30am on Sunday, with lights out at 12 noon. Watch the Russian GP for £6.99 with NOW TV