Russian GP driver ratings
Why some of F1's unlikely lads were the stars of the race in Sochi...
By Pete Gill and William Esler
Last Updated: 02/11/15 3:42pm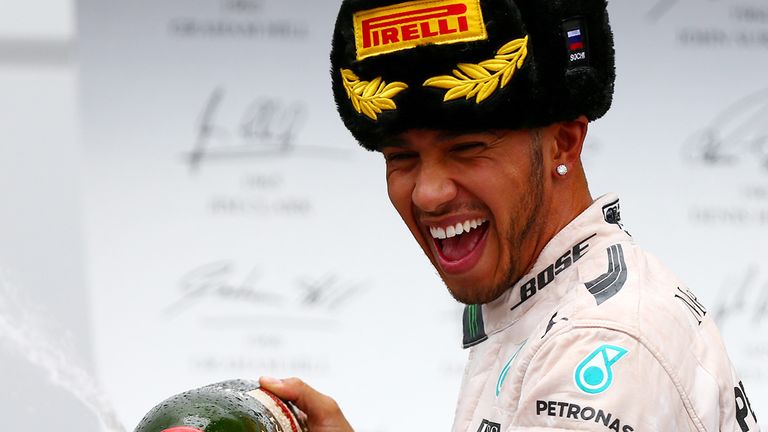 Who knows if Lewis Hamilton would have won in Sochi even if the car of his Mercedes team-mate hadn't developed a crippling throttle failure. Although Nico Rosberg had narrowly fended off Hamilton during the opening stages, the world champion still remained just behind Rosberg when his car began to crumble. For the viewing public, Rosberg's demise was certainly a shame and even Hamilton sounded disappointed at missing out on a fight afterwards.
The race was more or less a formality for Hamilton following Rosberg's retirement, an exercise in cruise control and another giant step towards a third title. Sixty-six points clear at the top of the standings, it's now a matter of when not if he lifts the 2015 world championship.
Rating out of ten: 8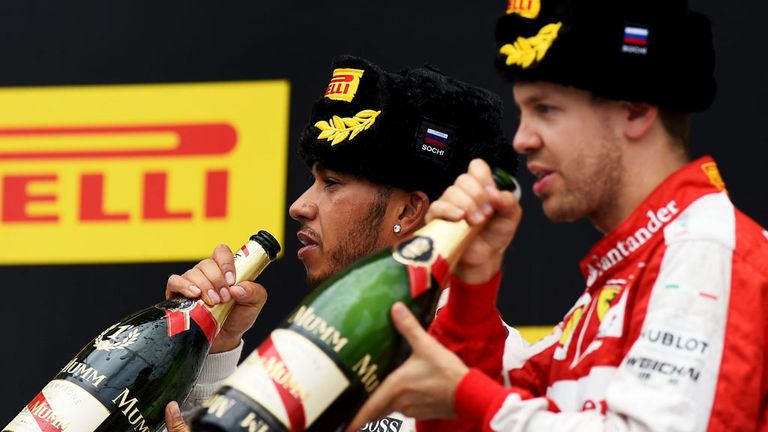 Fourth in qualifying, Sebastian Vettel made life even more difficult for himself at the start when Ferrari team-mate Kimi Raikkonen nipped past. The German then produced a fine recovery drive with a bold move on Raikkonen into Turn Two to claim back third. He then protected his tyres behind Valtteri Bottas and, once the Williams driver pitted, Vettel turned on the style to not only go much further but also leapfrog the Finn in the stops.
Once again, it was an impressive afternoon's work by Vettel - second was arguably more than the car warranted as Ferrari were probably only the third quickest team in Sochi. 
Rating out of ten: 8.5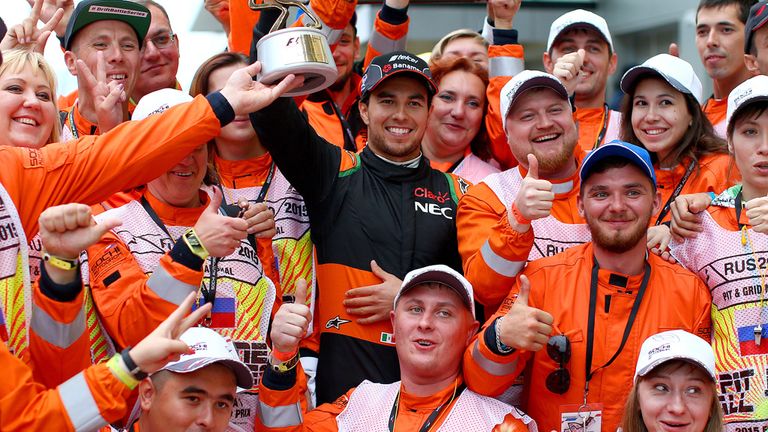 Sergio Perez produced one of the standout drives of the race to take Force India's first podium finish of the season.
The team - presumably with Perez's approval - took a gamble by making their solitary stop under an early Safety Car, leaving the Mexican with around 40 laps to nurse his tyres through to the finish. Knowing when to fight and when not to was key in a controlled drive by Perez who seems to have recovered his confidence after a potentially fatal career blow when he was dumped by McLaren. His final couple of laps were a roller-coaster of emotion: from third to fourth to fifth before back to fourth and third again. Cue huge celebrations at Force India with the only blemish on Perez's weekend being out-qualified by Nico Hulkenberg on Saturday.
Rating out of ten: 9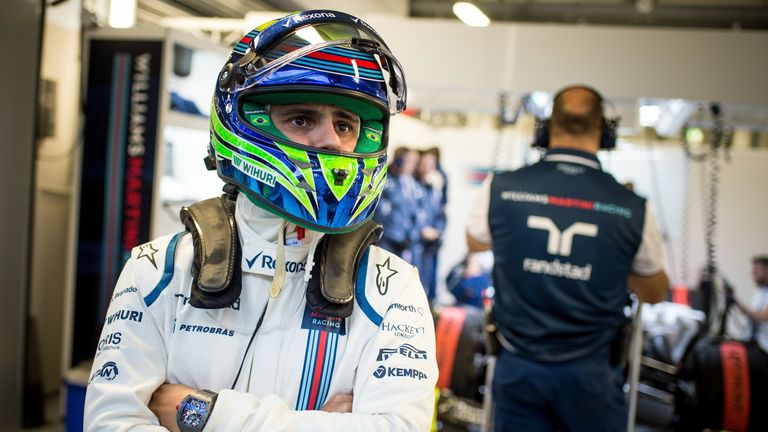 If Felipe Massa's progress from 15th on the grid to fourth in the final classification owed a large debt to the misfortune of others, including his team-mate's, and some rather erratic driving by drivers who should have known better - Nico Hulkenberg and Kimi Raikkonen we are looking at you - it was also a reminder of the old-fashioned value of trying your best in difficult circumstances and the benefits of keeping your nose clean. Lucky, yes, but sometimes guarding against bad luck is good enough.
Rating out of ten: 7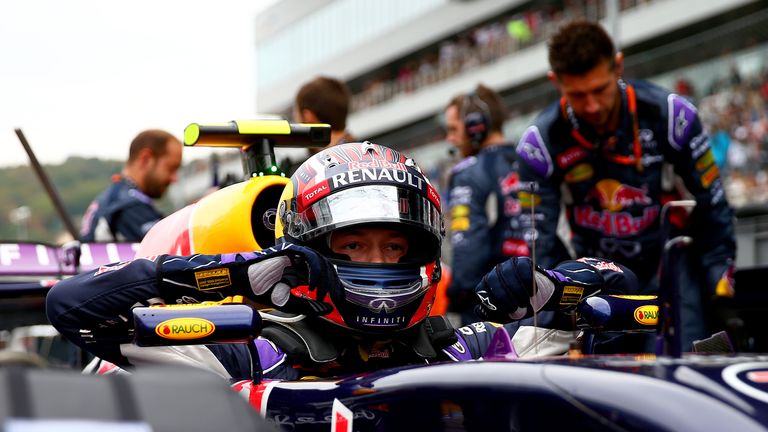 Daniil Kvyat must be a half-empty kinda guy. How else to explain his disappointment at finishing fifth at his home race given that he had started a distant 11th on the grid? That said, the Russian's irritation with his team for not pitting him along with Daniel Ricciardo from behind the Safety Car was probably justified. After all, rolling the strategic dice propelled Ricciardo up as high as fourth with a few laps remaining. Red Bull, conversely, would argue that splitting strategies was the sensible course of action from a team perspective.

As for Kvyat, he should probably just be thankful that he left Sochi with 10 points more than Ricciardo did after the Aussie's car broke down with the race's end in sight. As a result, Kvyat once again heads the unfortunate Ricciardo by a solitary point in the Drivers' Championship. Game on.
Rating out of ten: 7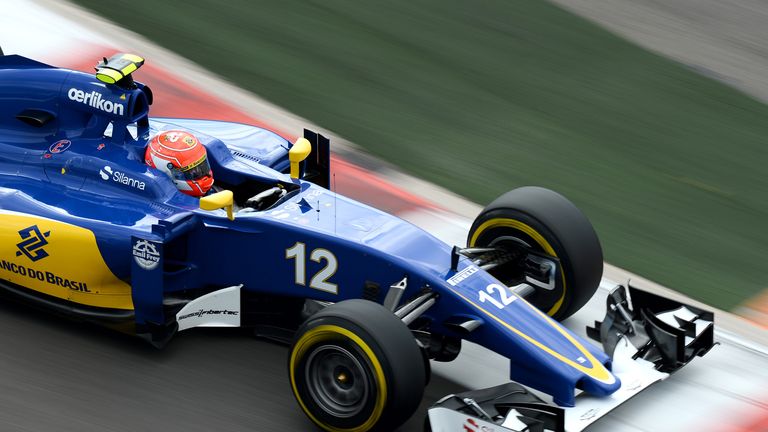 Felipe Nasr was another star of the Russian GP as he worked his way from 12th on the grid to seventh at the flag - which would become sixth after Kimi Raikkonen's penalty. Sauber are arguably the second slowest team on the grid, with the cash-strapped squad introducing just two upgrade packages to their car this year.
Nonetheless, the Brazilian impressively out-performed the tools he had at his disposal to record Sauber's best result since Australia. To underline that it wasn't a case of the track suiting the Sauber car, Nasr was six places ahead of Marcus Ericsson in qualifying. A fine performance from the Brazilian then.
Rating out of ten: 9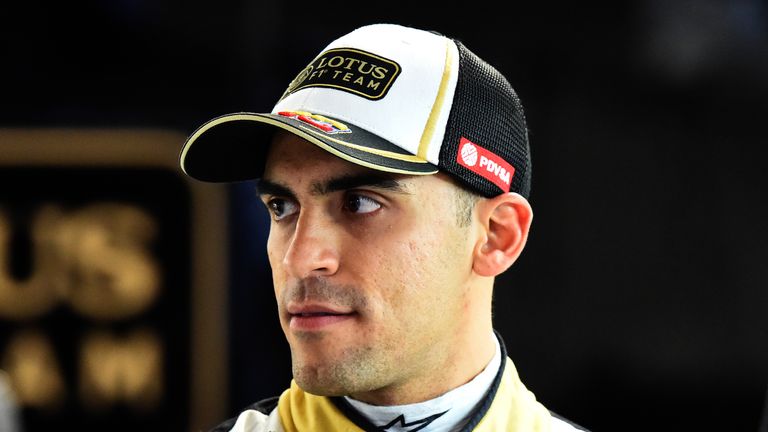 What has happened to the old Pastor Maldonado? Is this just a blip? Or has Crashtor gone for good? There was certainly no sign of him in Sochi as his doppelganger - a new, tamer model - kept out of bother while his team-mate, impeccable hitherto in 2015, crashed out in rather bizarre circumstances.
Maldonado has now scored points in successive races - an achievement so out of context with the bulk of his work in 2015 that we won't even mention that Romain Grosjean was a second faster than him in qualifying. Oh, sorry.
Rating out of ten: 6.5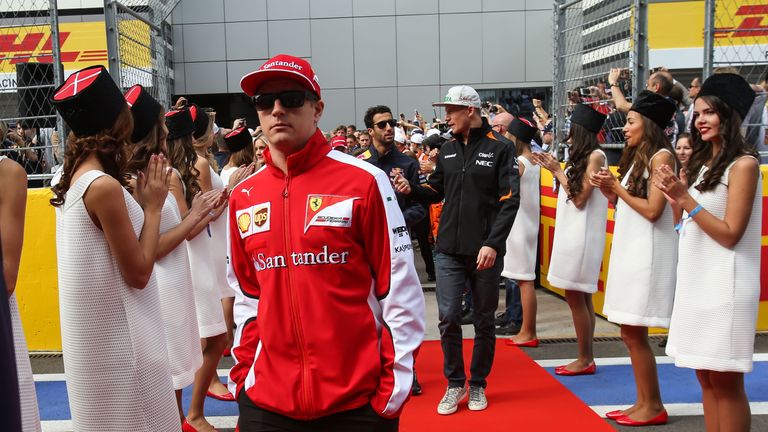 Another race and another weekend where Kimi Raikkonen went missing. It looked in the opening stages like we might see a return of the 'Flying Finn' when he overtook his team-mate and Valtteri Bottas on the opening lap. But Raikkonen went backwards thereafter - putting up no resistance to Bottas when the race resumed after the Safety Car and once Vettel also passed him he had a rather quiet phase of the race. The former world champion was then unable to up his pace enough to leap ahead of Bottas in the pit-stops and ended the race with a rash move on his compatriot that led to a deserved penalty.
Rating out of ten: 5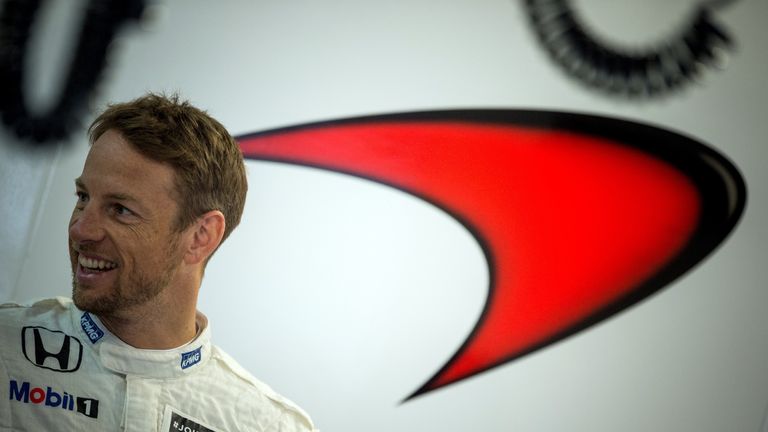 Points for Jenson Button - yes, you did read that right. Fresh from confirmation he'll remain at McLaren for 2016, Button produced a fine drive, out-performing team-mate Fernando Alonso in both qualifying and the race, despite the Spaniard having an upgraded Honda engine at the start of the weekend and new parts on the car.
All in all, a performance to justify McLaren keeping Button - and giving him a large pay rise in the process. 
Rating out of ten: 8.5
A fine performance in qualifying saw Max Verstappen out-qualify both of the senior Red Bull drivers, but that hard work was undone when the Dutchman's left-rear tyre was punctured by the spinning Nico Hulkenberg on the opening lap. After limping back to the pits, Verstappen dropped to the back and then had to deal with bodywork damage throughout the rest of the race. That didn't make preserving the tyres any easier in Sochi. But nor did it prevent Verstappen fighting through to 11th at the flag - which became 10th after Alonso's penalty.
A point was the least the youngster deserved for his performance.
Rating out of ten: 8
And out of the points...
'We did everything right' headlined the post-race McLaren press release. Not quite. But for Fernando Alonso being hit with a five-second penalty by the stewards for corner-cutting, both of the team's cars would have finished in the points. Instead, Alonso, who was warned about the infringement during the race and then presumably continued to burst the track limits, was demoted to 11th two hours after the chequered flag had fallen.

The penalty capped a rough weekend for the Spaniard who was beaten fair and square in both the race and qualifying by Button. Still, credit where credit is due: Alonso's "I love your sense of humour" retort to a message from his McLaren team that he was racing Felipe Massa was unquestionably a significant upgrade on his Suzuka outbursts. 
Rating out of ten: 7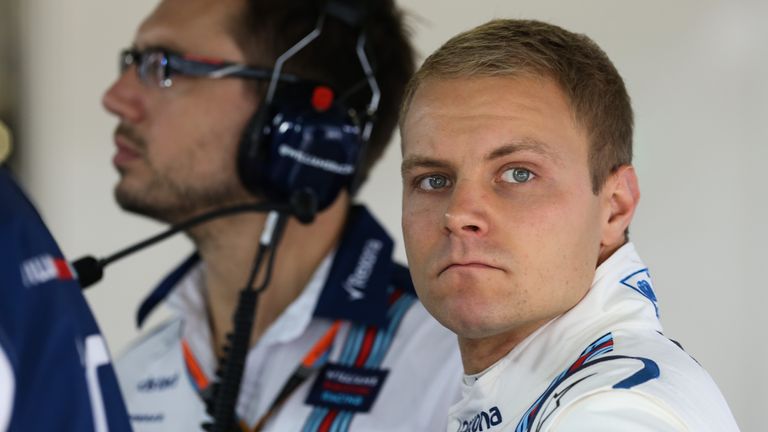 Sometimes in sport a protagonist simply doesn't receive anything like what he deserves and this was one of those days for the luckless Valtteri Bottas. Arguably the star of the show in qualifying when he out-paced both Ferraris and his team-mate by in excess of 10 places, Bottas' well-judged overtakes late on past Daniel Ricciardo and then Sergio Perez had appeared set to land him a deserved podium position before Kimi Raikkonen gave his Williams a rather rude whack.
No wonder Valtteri turned the air blue over the radio. And the injuries didn't end there: instead of moving over 20 points clear of Massa in the standings, his team-mate's promotion to fourth, and his own DNF, means the Finn is now just two points clear.
Rating out of ten: 8.5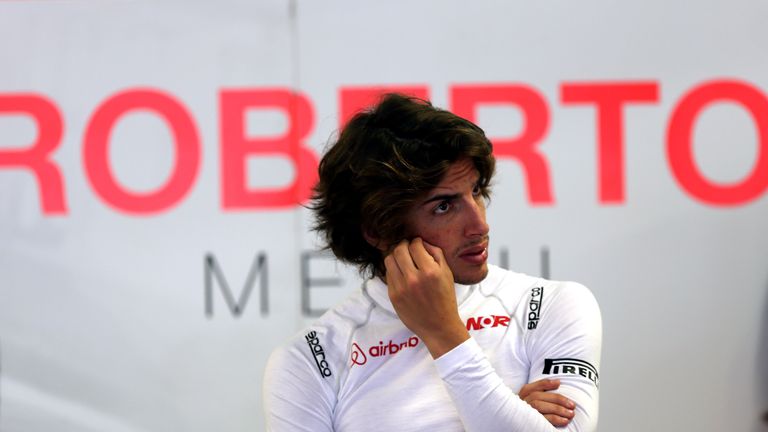 Dropped back into the Manor car as Alexander Rossi concentrated on his GP2 campaign in Russia, Roberto Merhi performed admirably as he beat Will Stevens to the chequered flag. Over a single lap the Spaniard once again lost out to his British team-mate in qualifying, but he showed superior race pace to move ahead in the Manor head-to-head battle on a Sunday.
Rating out of ten: 7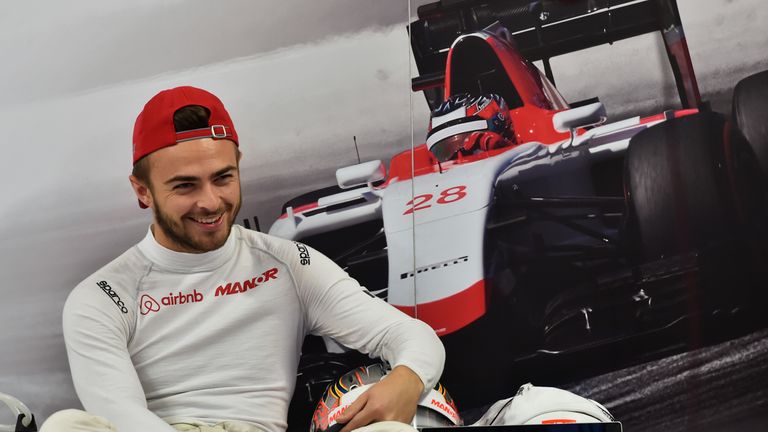 Does Will Stevens need a significant result before the end of the season to secure a seat on the 2016 F1 grid? If he does, this certainly wasn't it as the youngster lost out in the Hulkenberg-induced bedlam at the start of the race and trailed team-mate Merhi for the rest of the afternoon."At the restart I flat-spotted my tyres under braking and had to pit again, so our positions were pretty much set for the rest of the race," rued Stevens.
A weekend to forget - and it won't get any easier in two weeks' time with Rossi back in the sister car for what will be his home race.
Rating out of ten: 6
DNF: Nico Hulkenberg, Marcus Ericsson, Nico Rosberg, Romain Grosjean, Carlos Sainz, Daniel Ricciardo