Red Bull Junior driver Pierre Gasly has joined Caterham Racing in GP2
18-year-old currently competing in Formula Renault 3.5
By William Esler
Last Updated: 02/09/14 4:15pm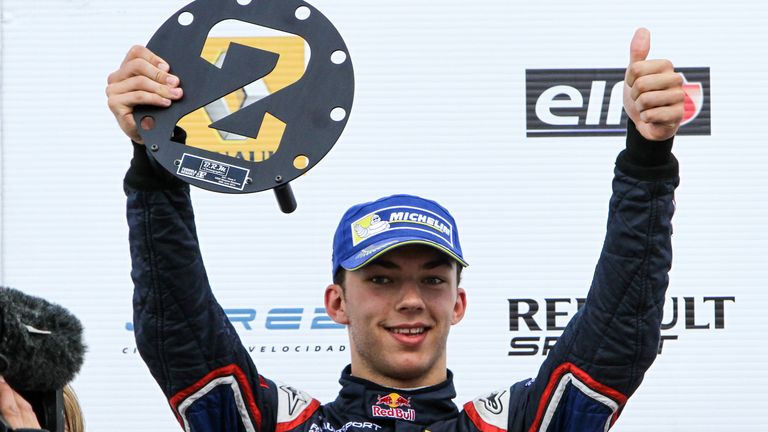 Red Bull Junior driver Pierre Gasly has joined Caterham Racing for the final three rounds of the 2014 GP2 Series.
The 18-year-old will take over the car previously driven by Alexander Rossi and Tom Dillmann for the races in Italy, Russia and Abu Dhabi.
The Frenchman is currently competing in Formula Renault 3.5, sitting third in the Championship, but knows it will be difficult stepping into the GP2 car with no testing.
"Of course I am really excited to be driving in GP2 with Caterham Racing. It is a new Series for me and a great opportunity to race and gain experience in a different car and on Formula 1 circuits," Gasly said.
"For sure the GP2 car is going to be different to drive, it has more power than the Formula Renault 3.5 but has less aero.  I will have to adapt my driving style, but that is my job and I will try to do this as quickly as I can.
"I watch the GP2 races and understand that you have to manage tyre degradation as the races are longer than I am used to, but it also means that if you look after your tyres you can make more overtaking moves, which should be fun.
"I have been to the factory to meet the team and I am looking forward to driving in Monza this weekend and working hard to show what I can do in this car."