Jolyon Palmer Q&A: Thoughts of a champion
The newly-crowned GP2 champion reflects on his title-winning year
Last Updated: 12/10/14 11:26am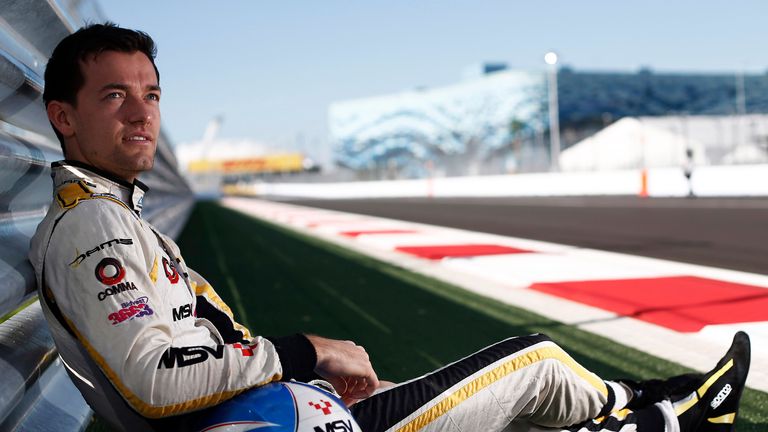 Newly-crowned GP2 Champion Jolyon Palmer reflects on his title-winning campaign.
Jolyon Palmer, tenth GP2 Series Champion. How does that sound?
Jolyon Palmer: "It sounds incredible. It was obviously what we were aiming for from the start of this year and I think we've just done a really good job, myself and the DAMS team. We fought for every pole and every feature race win. We barely made any mistake. It's been an absolute dream season and to be Champion at the earliest opportunity for me is the icing on the cake."
When did you feel that this was going to be your year?
JP: "That happened probably after Abu Dhabi last year. We had such a strong end to the year with two wins and nearly a third one at Yas Marina as well. And then, we tested with DAMS and they were very keen to sign me for the year. We went for that option and straight away, on the first day with the team, I realised that the hunger was there for them as well. Going to a new team, you never know how that's going to pan out. The first day of testing in Abu Dhabi, we topped, and from there we never looked back really. We took the first pole in Bahrain and we took a win that weekend as well. I've gotten so well with the team. They've done a really good job all year. The mechanics, the engineers… I think the only mistake all year was Monza qualifying. Even so, that weekend turned out great as well. I love working with the team and together we've done a very good job."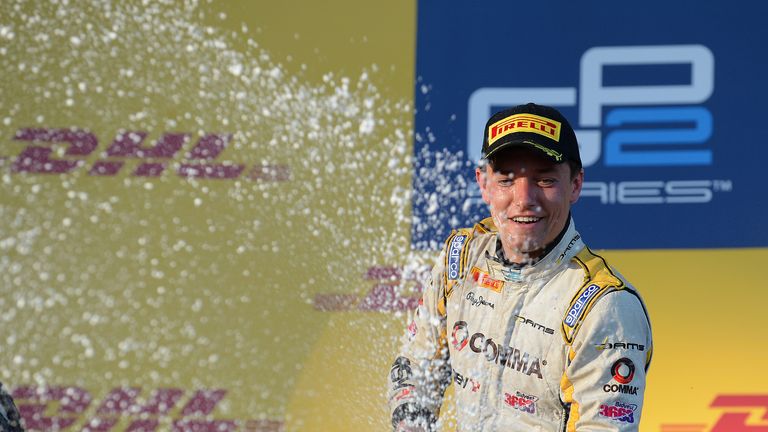 Did you ever feel the pressure of being the series leader, being the man to beat and knowing that people were expecting you to claim the title at the end of such a strong season?
JP: "It's natural to feel a bit of pressure, but it was only after the summer break that I started to think about the title for the first time. Obviously when we were in Spa and at that point it looked like it was going to be between me and Felipe [Nasr], the mind-set changes a little bit. But I didn't feel the pressure so much. We had a big enough gap that we could afford a mistake and still lead. That's a nice feeling. Of course, you make one mistake and the pressure is on, so you feel the pressure of not making a first mistake! But, really my mind-set this year has been to feel no pressure. I'm confident in myself to do a good job. I've got a lot of confidence in the team… There's been more pressure this weekend because this could be the one where it could finally be wrapped up. I was a little bit nervous before this race. It didn't really matter in the end because it came together perfectly."
Is there one race in particular this season that you will remember as the best one of your winning season?
JP: "There's too many! First, the one in Monaco because it is Monaco and the race was crazy with the red flag and the Safety Cars. Everything could have gone wrong and we won. Of all the tracks where to win, that was really special. Then, Budapest feature race: I qualified sixth and I was under a bit of pressure with Nasr on pole. We had a really storming race and I would have won without the Safety Car period that messed up the strategy. I was really proud of that one. And then, probably my biggest race this year is Monza feature race. That was when all the adversities were there. We were under control during qualifying. We were fourth and then we got put to the back of the grid. It showed the courage of the team and myself to come from 26th to eighth and turn the weekend around. I think those three races can define my season."
Looking ahead…?
JP: "Formula 1! I'm confident. The first priority was to win GP2 and I was always confident that if I did win GP2 I was going to be in Formula 1. Now that's done and I'm confident I'll be in Formula 1. I'm not saying it is going to be easy, but this title is a big help. We're going to have to wait for a few weeks and see what happens. I feel ready for it. I'm driving at the top of my game right now. I know the tyres thanks to GP2. It is the perfect series to feed into Formula 1: it is the same tyres, the same tracks, the cars are even now a similar speed especially into the corners. I feel absolutely ready for it and I am confident it can happen."