Daniil Kvyat has escaped unscathed after a violent crash at the end of qualifying for the Japanese GP saw his Red Bull car flip over.
The Red Bull driver lost control on his final run during the top ten shootout before his car hit the barriers with such violence that it flipped over and tore off two of the wheels on his RB11.
The Russian was thankfully unharmed during the accident - although the same couldn't be said of his car.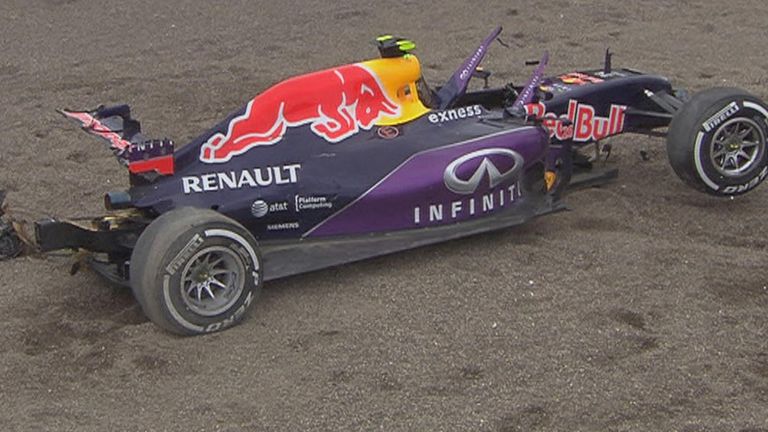 "It was a rookie mistake," the Red Bull driver admitted to Sky Sports. "I put two wheels on the grass and there's no run-off area, so it was a quite large accident.
"It looks really bad I must say. I'm sorry to the guys; it's been a tough couple of weeks already with this extra work for the guys so I'm sorry about that."
Kvyat will start the race from the pitlane due amount of repair work required on his RB11.
Play the video at the top of the page to watch Kvyat's crash in qualifying