Daniil Kvyat to stay alongside Carlos Sainz at Toro Rosso in 2017
Russian earns a new deal after recent upturn in form; Carlos Sainz staying on for third season with Red Bull junior team confident they have "a very talented and strong driver pairing"
By James Galloway
Last Updated: 24/10/16 2:12pm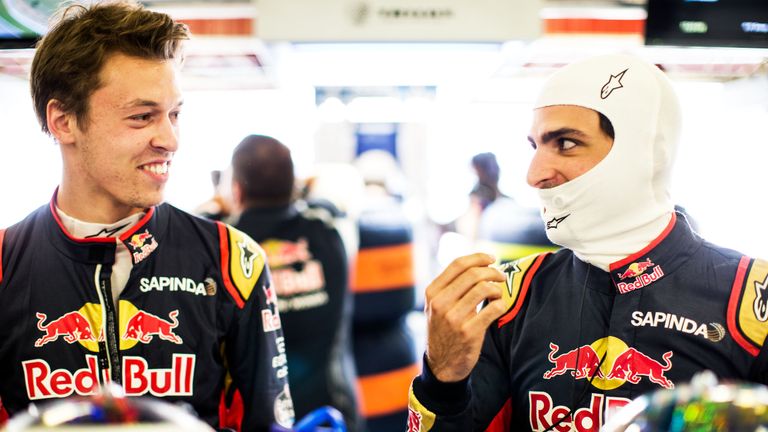 Daniil Kvyat has earned a reprieve at Toro Rosso and will continue to race for the team alongside Carlos Sainz in 2017.
The Russian's future in the Red Bull stable had appeared precarious after he was demoted to the junior team in May and then experienced a run of troubled races. Kvyat appeared at a particularly low ebb after qualifying for the German GP in July when he was eliminated in Q1.
However, after an upturn following the summer break, Kyat has proved more of a match for Sainz in recent races and has now secured his place at the team for another season.
"Great news!" said Kvyat. "I'd like to thank Red Bull, Dr. Marko and all the team for their support and the faith they have shown in me since I returned to the team earlier this year. 
"I'm very happy to stay with a team that feels like home to me. I'm really looking forward to continuing the hard work together in 2017 and I'm really aiming high.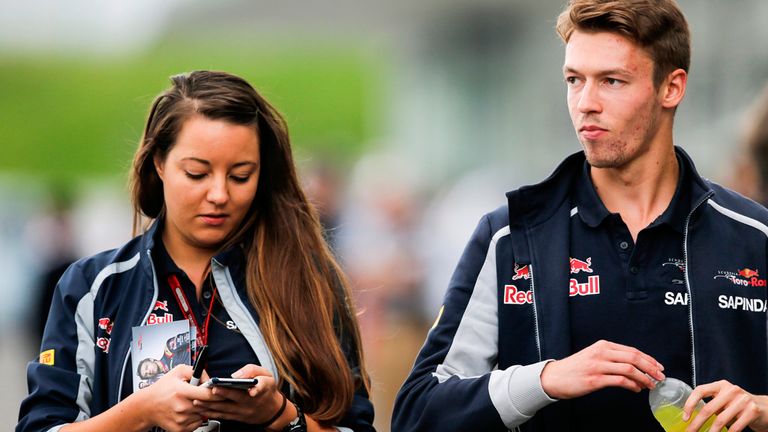 "I will always be fully dedicated, giving my '200 per cent', and I will be pushing as hard as I usually do, that's for sure. I'm delighted!"
Team boss Franz Tost says Kvyat has responded to the challenge to deliver his best performances again.
"In recent races, it has been clear that Daniil is back on top form," he said. "I always told him that his future with us was in his hands and he has stepped up to the mark and delivered the sort of performances that have ensured his 2017 seat in the STR12. 
"We now have a very talented and strong driver pairing to tackle a season in which we expect to be very competitive."
Kvyat's new deal means GP2 title challenger Pierre Gasly, the next driver in line for promotion in Red Bull's junior programme, looks set to miss out on an F1 seat for 2017.
Kvyat v Sainz in 2016
| | | |
| --- | --- | --- |
| Before the summer break | Daniil Kvyat | Carlos Sainz |
| Qualified ahead | 2 | 6 |
| Ahead in two-car race finish | 0 | 5 |
| Points | 2 | 26 |
| | | |
| After the summer break | Daniil Kvyat | Carlos Sainz |
| Qualified ahead | 2 | 3 |
| Ahead in two-car race finish | 2 | 1 |
| Points | 2 | 0 |
Sainz's position at the team was originally confirmed in July, although Red Bull chief Christian Horner has since confirmed they rebuffed an approach from Renault to prise the highly-rated Spanish youngster away.
"Considering how many changes there are in the Formula 1 pipeline for 2017, it's good to know that Daniil and I will continue to be team-mates here at Toro Rosso next year," said Sainz. 
"We know each other very well, as we've been racing together since 2010, and we work well together. I know that this season isn't over yet, but I'm already looking forward to next year!"