Kevin Magnussen to leave McLaren at end of season
GP2 champion Stoffel Vandoorne expected to take on reserve role
Last Updated: 19/10/15 9:36am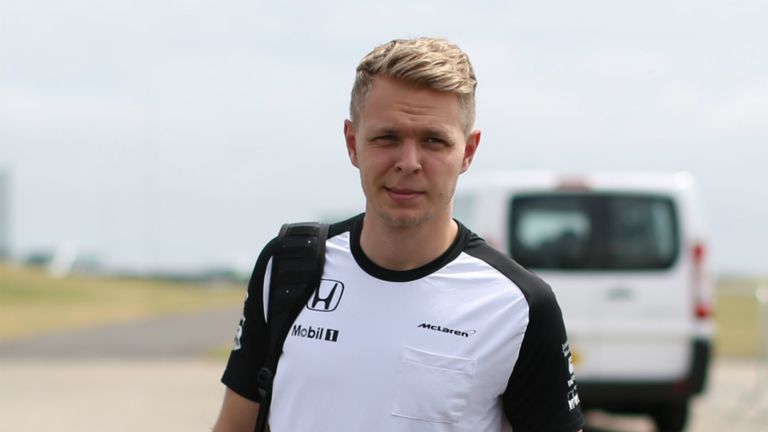 Reserve driver Kevin Magnussen will leave McLaren at the end of the 2015 season after two years with the team.
New GP2 champion Stoffel Vandoorne is expected to take on the role of reserve to Jenson Button and Fernando Alonso for 2016.
Speaking on Twitter, Magnussen said: "I want to say thank you to my friends at @McLarenF1. There are a lot of great people there. #GoodLuckGuys
"Shame it didn't work out but I'll #NeverGiveUpOnTheDream. #OneTarget. #WatchThisSpace".
In an interview with motorsport.com, Magnussen confirmed he received the news of his exit on his birthday.
"When the date of McLaren's option on me passed, I was kind of waiting to hear from them," he said
"I didn't hear anything for a few days, and then, after about a week, when I saw an email from Ron's [Dennis, McLaren chairman] personal assistant Justine [Bowen] in my inbox, I had an idea of what it might be.
"It was a short paragraph explaining that there would be nothing for me in the future. It arrived on my birthday, actually."
In a statement, Dennis said: "Kevin has always done a very impressive and professional job for McLaren in the five years since he joined our Young Driver Programme in 2010.

"In 2014 he raced very well alongside Jenson, who is a hugely experienced and very quick World Champion. Kevin's Grand Prix debut in Melbourne last year was rewarded with a podium that day that he, and we, can be justifiably proud of."
Button gave an interview to Danish newspaper BT earlier this week, in which he stated his belief that Magnussen could be a success in Formula 1.
He said: "The Kevin I saw at the start of 2014 was a very different guy from the one I saw towards the end of our campaign together.
"He learned so much over the 12 months we spent working together, and he often pushed me to my limits, and even over my limits on many occasions.
"I don't know whether or not he's got a chance of bagging any of the remaining vacant Formula 1 seats, but he's clearly the best driver available, and I'd therefore very much recommend him to any team that has a vacancy.

"He's good enough not only to race in Formula 1, but also to help a team succeed in Formula 1."