Max Verstappen hailed as a future world champ after Spanish GP win
Verstappen breaks three Vettel records in stunning Barcelona win
Last Updated: 07/11/19 12:25pm
Max Verstappen has been hailed as a future world champion after becoming F1's youngest-ever winner with victory in the Spanish GP.
A week after being promoted to the senior Red Bull outfit, Verstappen - a veteran of 23 grands prix with Toro Rosso - became the youngest driver to win in Formula 1 after crossing the line in front of Ferrari's Kimi Raikkonen.
"This must rate highly in terms of biggest stories in the world of sport. A teenager turns up, handles the pressure with world champions snapping at his heels, barely knows the car, and delivers an absolutely extraordinary performance. His clarity of thought was the most impressive thing of all," enthused Sky F1 pundit Martin Brundle. 
"He has shown he has everything to be a world champion," added Sky F1 commentator David Croft.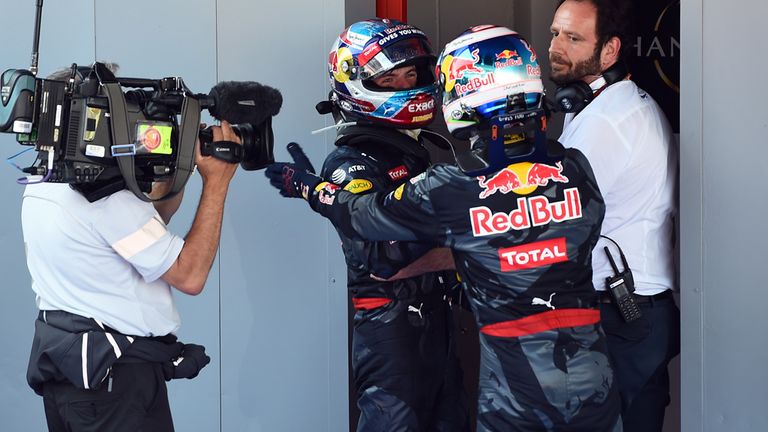 At 18 years and seven months old, Verstappen breaks F1's youngest winner record by more than two full years. Previous record holder Sebastian Vettel was 21 years and two months old when he won the 2008 Italian GP for Toro Rosso.
"It's an incredible feeling. To win is just amazing," said a beaming Verstappen.
Verstappen also beats Vettel's mark, set at the same Monza race, for the youngest podium finisher and the German's record for the youngest driver to lead a race, which was set in Japan 2007.
"This is Roy of the Rovers, Leicester stuff," concluded former world champion Damon Hill.
The teenager has achieved in 24 races what his father, Jos, never managed in 107 grand prix entries and Verstappen senior, who has guided his son's career since entering him into a karting race at the age of four, was emotional after watching the youngster dazzle.
"He was doing an outstanding job," he said. "The way he was racing, the way he was handling things and himself.
"I definitely feel that he's better than me, of course - I knew it for a long time. His education as a young boy was to get the right information over hours and hours. Every mistake he made, we were talking about it, not shouting, but talking and explaining and I think that's why he is so far for his age.
"You need some luck to arrive at the top. You need to be in the right places at the right time and luckily we have done that. From the first moment he has been in a racing car, everybody was watching him.
"The job is done for me, I try to manage Max in the right direction, to be with the right people at the right moment - and I think we have done quite well."
Youngest F1 winners
| Driver | Age | Race |
| --- | --- | --- |
| 1. Max Verstappen | 18 years, 7 months & 15 days | 2016 Spanish GP |
| 2. Sebastian Vettel | 21 years, 2 months & 11 days | 2008 Italian GP |
| 3. Fernando Alonso | 22 years, 0 months & 26 days | 2003 Hungarian GP |
| 4. Bruce McLaren | 22 years, 3 months & 12 days | 1959 US GP |
| 5. Lewis Hamilton | 22 years, 5 months & 3 days | 2007 Canadian GP |